Art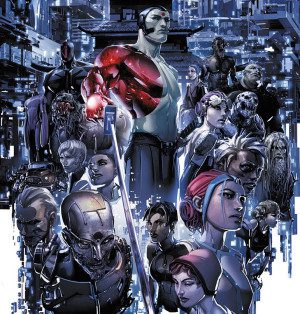 First Look: 4001 A.D. #1 (of 4) – Matt Kindt & Clayton Crain Ignite Valiant's 2016 Crossover Event in May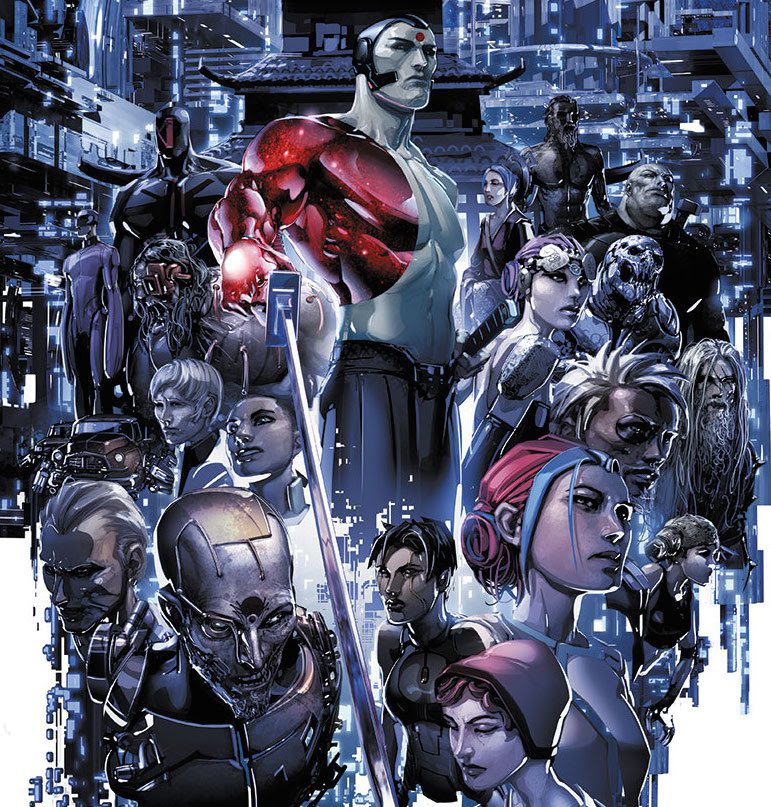 By Staff Reports
Valiant is proud to present your first look inside
4001 A.D. #1 (of 4)
– the
FIRST ISSUE
of the summer's blockbuster event series from New York Times best-selling writer
Matt Kindt
(DIVINITY, NINJAK) and superstar artist
Clayton Crain
(RAI,
X-Force
)! Be here this May as the fallen guardian of New Japan – Rai – drafts the 41st century's most powerful heroes into a star-spanning battle for the ultimate fate of the Valiant Universe!
"[4001 A.D.] is really just a big story that needed a lot of space and was always intended to be this sort of epic blow-out/up kind of story. It's also going to really connect the 4001 Universe with the present-day Valiant Universe in a crazy way, which is something we haven't really done yet," series writer Matt Kindt told IGN.
"Having been cast to Earth and kicked out of Japan, Rai has been forced to come into his own. He's been put into these adult roles as father and husband, but in reality he was too young – a teenager trying to grow up and out of the shadow that his Father casts. And this event is really about him growing up. Becoming his own man. And finally taking responsibility for his actions and his fate."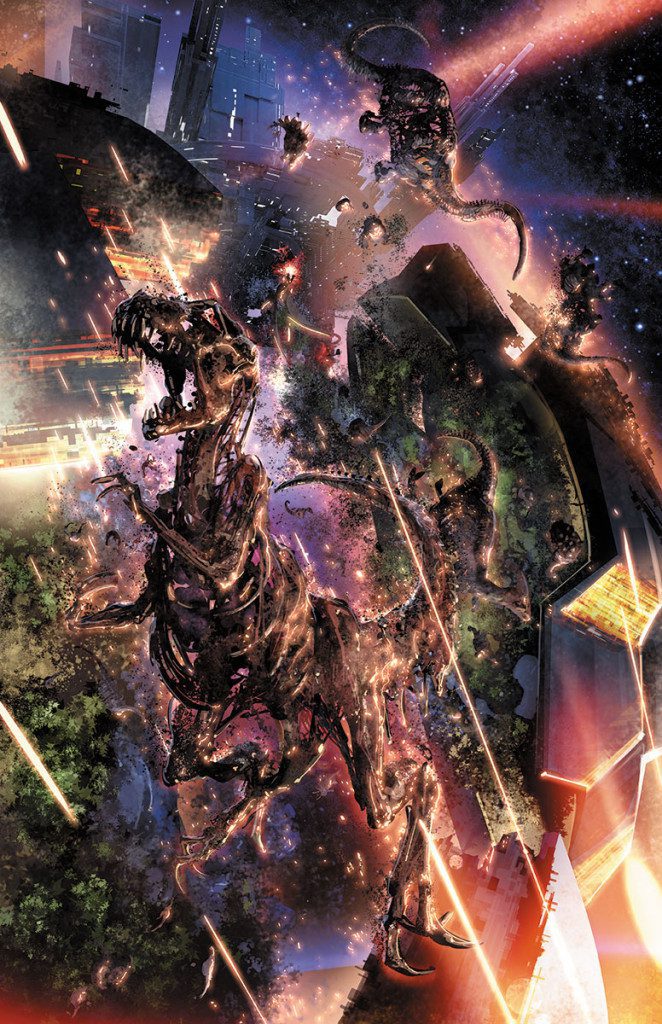 One hundred years from today, Father – the benevolent artificial intelligence that governs the island nation of Japan – will gain sentience. To defend its borders, Father will take drastic action by launching Japan into space…where its people can thrive in isolation, away from the overpopulated and resource-deprived planet below. Over the centuries, as New Japan orbits our increasingly unstable world, it will become a model society – one built on peace, prosperity…and Father's control.
A thousand years from today, Father will create the first Rai, founding a lineage of technologically enhanced heroes engineered to defend New Japan and sworn to protect it from all enemies. For hundreds of years into the future, the Rai will single-handedly enforce New Japan's justice well…and serve Father without question.
Now, at the dawn of 4001 A.D., the latest Rai is about to inherit the dark truth behind the origin of his kind…and discover the sinister secret at the heart of Father's existence. For New Japan to live, Earth must die…and as Rai challenges his former master for the first time in more than a millennium, the lone guardian of New Japan will be cast out of his own Father's kingdom…
Exiled from the only realm he's ever known, Rai now walks the ravaged world of 4001 A.D. in search of forgotten heroes like himself…on a mission to collect the last surviving legends of a broken planet…and to forge a rebellion with the power to bring the most advanced civilization in history crashing back down to Earth.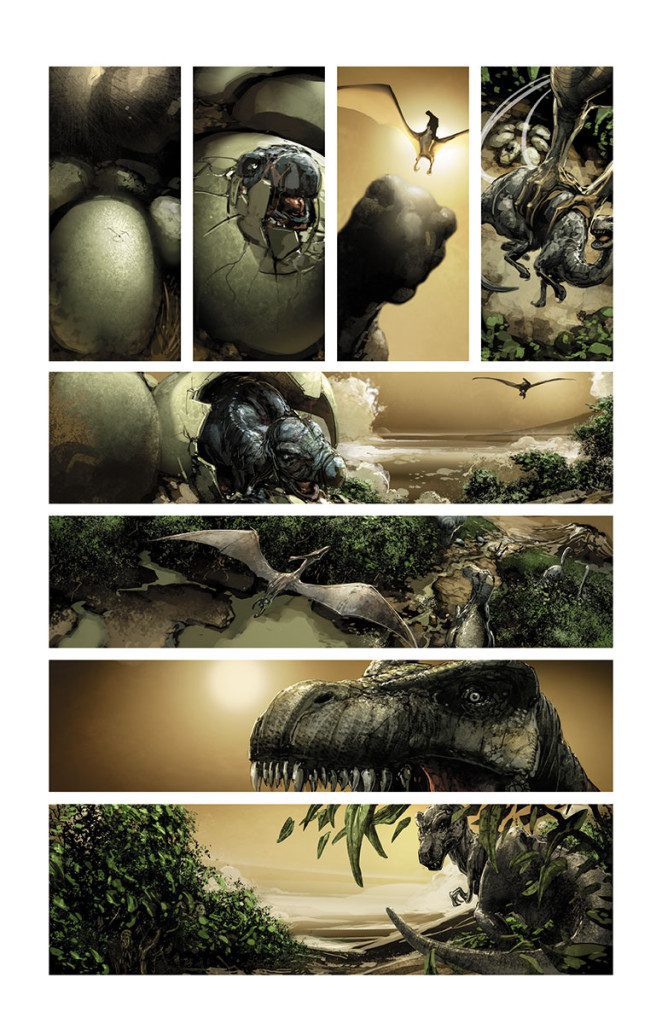 Earth must rise. Father must fall. Rai! Eternal Warrior! X-O Manowar! Bloodshot! Geomancer! Armstrong! And more! The war for the ultimate fate of humanity begins in 4001 A.D. #1 (of 4) – coming in May from visionary creators Matt Kindt and Clayton Crain! Then, the war on New Japan will spread with the return of RAI's own titular ongoing series and glimpses of the other heroes of 4001 A.D. in a new series of one-shots throughout the summer. Look for more details on more 4001 A.D. releases to be announced shortly.
Plus: On Free Comic Book Day 2016, don't miss a never-before-seen prelude to the blockbuster comics event of the year in the VALIANT: 4001 A.D. FCBD SPECIAL as Rai's crusade to save the future from itself starts here with an all-new story! Then, the biggest Free Comic Book Day release of the year continues with exclusive looks inside Valiant's next can't-miss milestones, including A&A: THE ADVENTURES OF ARCHER & ARMSTRONG #1 by rising star Rafer Roberts and comic book superstar David Lafuente, and DIVINITY II #1 (of 4) by New York Times best-selling writer Matt Kindt and blockbuster artist Trevor Hairsine!
VALIANT: 4001 A.D. FCBD SPECIAL
Written by MATT KINDT, RAFER ROBERTS, and MORE!
Art by CLAYTON CRAIN, TREVOR HAIRSINE, DAVID LAFUENTE, and MORE!
Cover by CLAYTON CRAIN
FREE | 32 pgs. | COMING IN MAY!
4001 A.D. #1 (of 4)
Written by MATT KINDT
Art by CLAYTON CRAIN
Cover A by CLAYTON CRAIN
$3.99 | 32 pgs. | T+ | COMING IN MAY!