Comics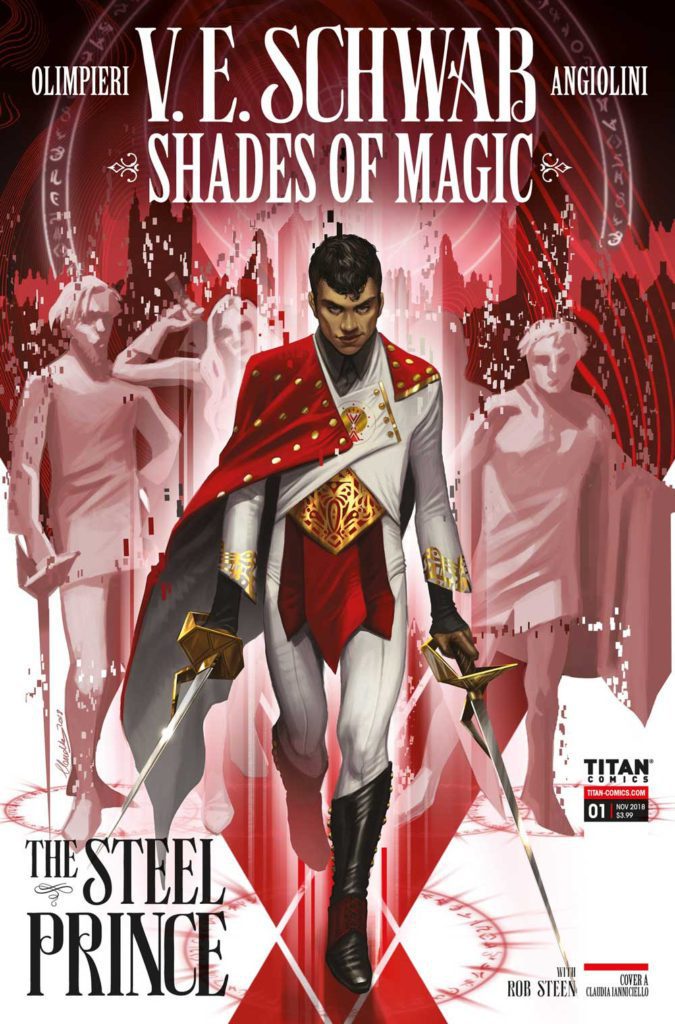 First Look! V.E. Schwab's Brand-New Shades Of Magic Prequel Comic from Titan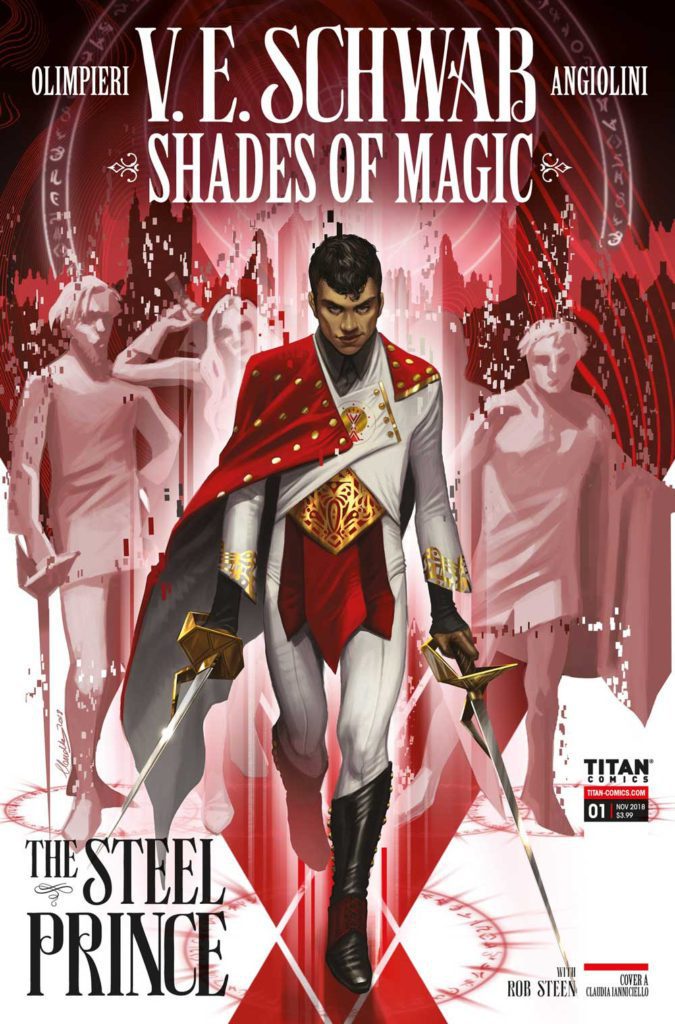 By Staff Reports
Titan Comics are thrilled to reveal the first look at V.E. Schwab's Shades of Magic: The Steel Prince prequel comic book series – set in the world of the New York Times bestselling fantasy novel series, Shades of Magic. Illustrated by artist Andrea Olimpieri (Dishonored), and colored by Enrica Angiolini (Doctor Who: The Thirteenth Doctor), this hotly anticipated comic prequel hits stores in October 2018.
Titan Comics' brand-new comics are the first in a line of exciting new properties spinning out from the worldwide phenomenon, including; a film adaptation, and a new novel, Threads of Power, announced for 2020. V.E. Schwab's Shades of Magic books have sold over 200,000 copies in the USA alone, and are available in over 20 countries.
V.E. Schwab's Shades of Magic series features parallel versions of London, each with their own rules – Grey London, a drab realm devoid of magic ruled by mad King George; Red London, where life and magic is revered under the strong Maresh Dynasty; White London, a harsh world where people fight magic, and magic fights back, draining the city to its core; and finally, the menacing Black London – but no-one dares to speak its name.
In Titan's new Shades of Magic: The Steel Prince series, young and unruly Prince Maxim of Red London is sent to the lawless city of Verose after disobeying the King. Little does he know that a fate worse than exile awaits him on the Blood Coast…
"I'm thrilled to share the stunning covers and first interior art for The Steel Prince," said Shades of Magic creator V.E. Schwab. "Maxim Maresh became one of the most controversial figures in the Shades of Magic series, more often seen as an antagonist than a hero. But The Steel Prince paints a different picture of the young man, long before he was king. It has taken incredible talent to bring his journey to life on the page. The artistry with which Andrea and Enrica have captured young Maxim borders on true magic. I can't wait for readers to see the rest of the story and the beautiful artwork in The Steel Prince this fall."
Shades of Magic: The Steel Prince #1 features four spectacular art covers by Claudia Ianniciello (The Girl With The Dragon Tattoo), Tomm Coker (The Black Monday Murders, Marvel Noir), and series artist Andrea Olimpieri, plus a fantastic book style cover which pays tribute to the best-selling Shade of Magic novel phenomenon.
Shades of Magic: The Steel Prince #1 follows on from the hotly anticipated Shades of Magic #0 ashcan which launches at San Diego Comic Con this July. Fans who attend the show can also meet V.E. Schwab who will be discussing the origins of her critically acclaimed world at a "Shades of Magic" panel on Friday July 20, 2018 at 12pm in Room 4. This unmissable panel is followed by a V.E. Schwab Shades of Magic #0 ashcan signing at 1:30pm at Titan Comics booth #5537.
V.E. Schwab's Shades of Magic: The Steel Prince Issue #1 is available to order from Diamond's August edition of PREVIEWS, and fans can find their nearest comic book store via www.comicshoplocator.com.