Comics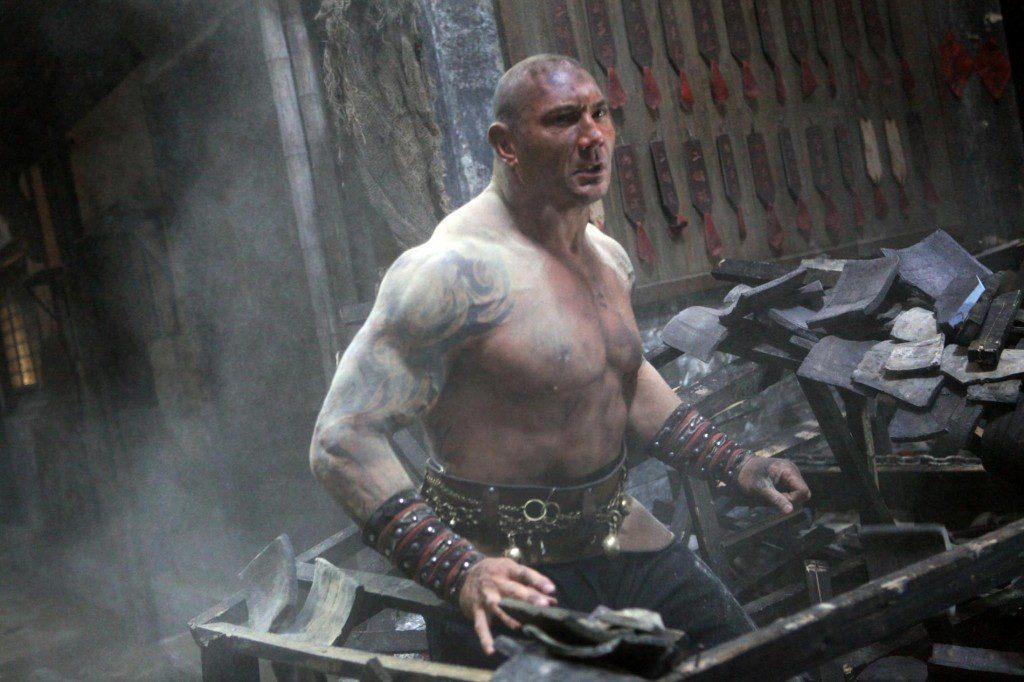 Former WWE Champion Dave Bautista is Drax the Destroyer in Guardians of the Galaxy
It's official, bring on the animal!
The Hollywood Reporter has broke the news that former WWE and MMA star Dave Bautista is officially Drax the Destroyer in Marvel Comic's Guardians of the Galaxy film. Last month, the rumors all pointed to Jason Momoa (Conan) sealing the deal, but it looks like the Animal powerbombed his way to the role.
Drax is a member of the Guardians of the Galaxy, Marvel Comic's premiere cosmic super team. The hulking alien is known for his adventures with the Silver Surfer and more recently killing the mad titan, Thanos… don't worry, he came back to life. The Guardians of the Galaxy is comprised of their leader, Star Lord, Drax, the dangerous Gamora, the comical Rocket Raccoon and the ever loving tree, Groot.
I think Bautista is the perfect choice for this: he looks the part more than anyone else. Last time we saw Bautista in the film, he was the Brass Body in The Man with the Iron Fists, which I though he did superbly. This movie keeps getting better and better!