Comics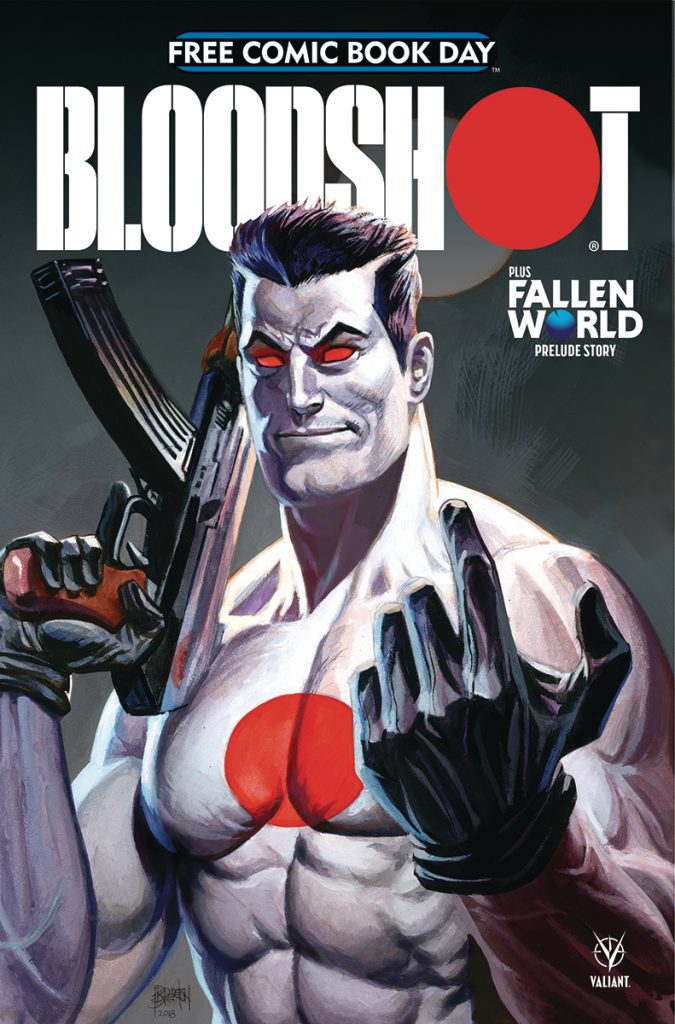 Free Comic Book Day 2019: Bloodshot Review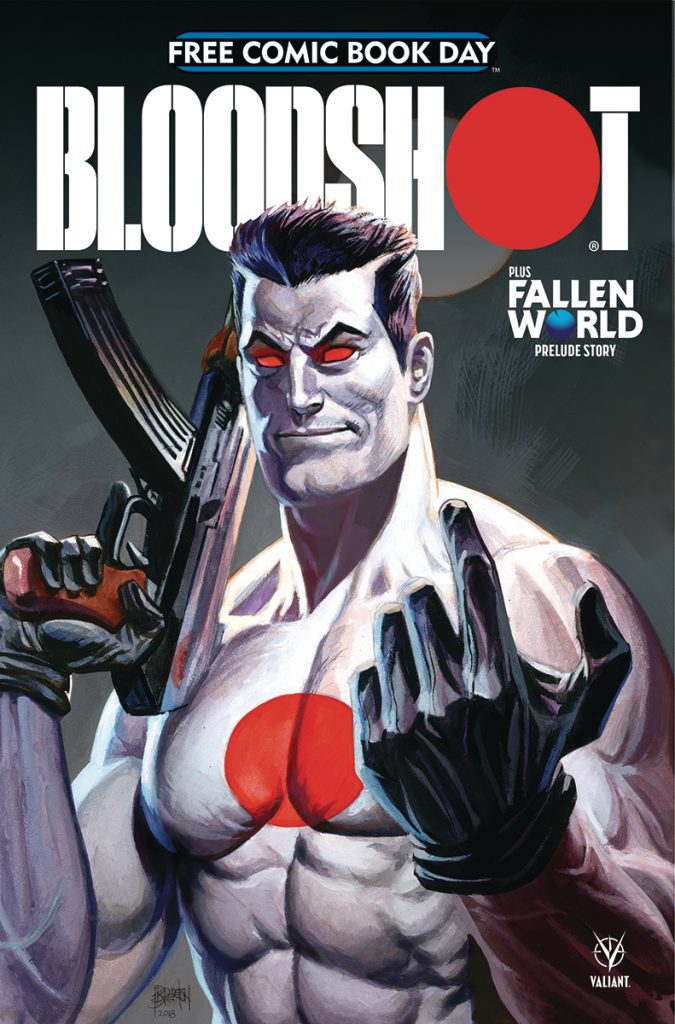 By Wudood Omran
Valiant Comics is continuing their string of strong spring releases with this latest issue of Bloodshot. As we can tell by the title, this series is hyper-focusing on the life of the super soldier Bloodshot. The scene is set in a snowy New York City, and Bloodshot is doing what he does best and is whooping tail… in a dramatic fashion no less.
Bloodshot then intercepts a convoy, flying in and crashing into motorcycles. He emerges from flames, gun is drawn ready to shoot some yeah up. And this is my favorite page of artwork in this issue no doubt. If they released a poster of that page, I would definitely have to buy a couple. Bloodshot proceeds to shoot the remaining motorcyclists, in a precise fashion of course. He stops the last van, where Dr. Apte is being held hostage by Wotan Dawn and The Sons of the Last Flesh. But when bloodshot opens the door, they don't resist, and instead, cooperate when he asks for their human sacrifice. Dr. Apte asks how she can pay him back, he says heroically "make sure the future isn't weaponized, make sure there's never another me." And as he walks off, we see the U.S Department of Elite Military Defense is watching Bloodshot and have just lost surveillance on him. They know he's plotting something, and they reveal they have a secret weapon on their side to stop the super soldier.
The next release is this fall, and it will be the official first issue of the new series. This little teaser definitely leaves the reader wanting a bigger bite, yearning for that official release. The artwork, as seen consistently with Valiant Comics, gives those perfect dramatic frames you always want to see with your super characters. After the comic the also add an 8-page prelude to Fallen World #1, where our good friend Bloodshot also stars. So be sure to check out this issue to get ready for the release this fall, and also just get connected with all the great stuff going on with Valiant Comics right now. Love the direction they're going and can't wait to see what's in store.
Rating: 9.5 out of 10