Art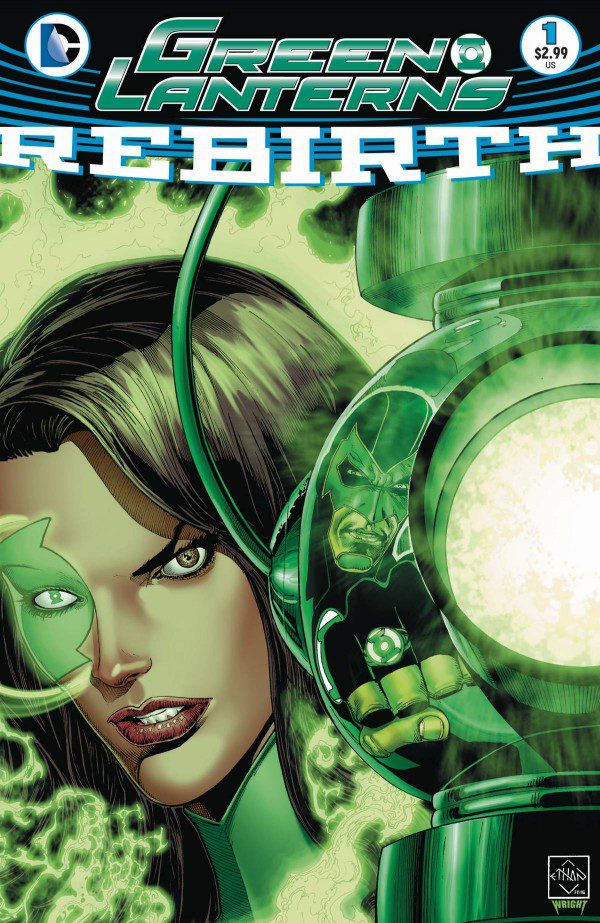 Green Lanterns Rebirth #1: New Ringslingers in Town
The Rookies Take Center Stage in Green Lanterns Rebirth #1
By Nolan P. Smith
Being the final of the four Rebirth books I checked out this week, we see where the Green Lantern universe is heading with the company wide shake up. But note the title of this book , Green Lanterns, plural. We don't get Hal Jordan, or John Stewart, or even Kyle Rayner, as the core of the book- is it still worth checking out?
Indeed it is.
Written by Geoff Johns & Sam Humphries with art by Ethan Van Sciver & Ed Benes, this book focuses on two less popular members of the Green Lantern Corps. Green Lanterns are in no shortage on Earth, as this issue focuses on Simon Baz and new recruit Jessica Cruz. Neither is as big of name of other human's that have worn the ring, so it's an interesting mix of new and newer. The book plays out like a buddy cop flick, as both try to one up the other and are brought back to reality by the man himself, Hal Jordan.
Johns and Humprhies set up a solid foundation for this series, as Baz and Cruz take center stage as an unwilling and unlikely duo. We also see a new possible cosmic threat, and a very familiar threat on the last page. I am a huge fan of both artists here, so the visuals here couldn't have been better.
The main question is: will fans still read a Green Lantern book that doesn't contain Jordan, Stewart, Rayner, or even Gardner? If this issue is any indication, then yes. I am excited to see these two rookies grow in the very dangerous universe known as the DCU.
Rating: 8.0 out of 10
This review was created in conjunction with QBC Toys and More, a local comic book and collectible shop located in Victorville, CA. Featuring new comic books every week, collectibles, action figures, original artwork, and more, QBC has something for the pop culture lover in us all. You can find them on Facebook at https://www.facebook.com/QBCToysandMore/.