Art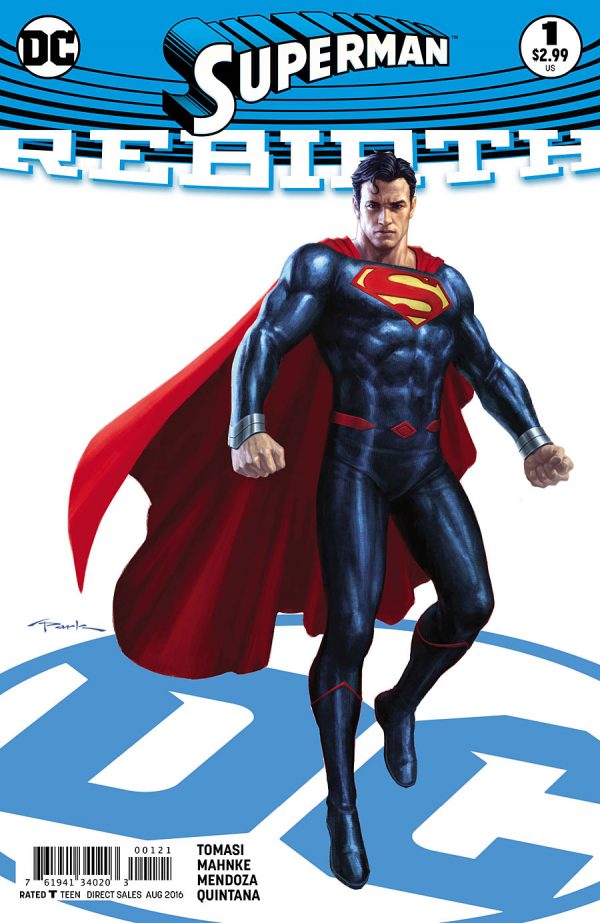 Superman: Rebirth #1 Review: Super Recap
Superman Rebirth #1 Sets the Stage
By Nolan P. Smith
Out of all the Rebirth issue coming out, Superman is what I was most looking forward to. With the Superman now being THE Superman from past continuity after the New 52 Superman died during the excellent Final Days of Superman storyline that wrapped up before Rebirth, this truly marks a new beginning. Superman is back, he is married to Lois Lane, and they have a "super" son, Jonathan. Sounds great, right?
Writer Pete Tomasi and artist Doug Mahnke usher in the Superman Rebirth, but I am sad to say, I was underwhelmed. Mainly because this issue is a conversation between Superman and the New 52 Lana Lang. This would be a great issue for someone who hasn't been following the whole "Final Days" story, as well as the Lois and Clark series, but for me, this was one huge recap. Tomasi and Mahnke both played parts in the Final Days storyline, so it is sad to see such great talent stuck with a "previously on Superman" story. The writing is great, the art looks fantastic, and seeing a recap of the classic Doomsday battle was cool, but by the end of the book, all we get is that this classic Clark Kent is taking up the mantle once again and becoming Superman. Which we all knew would happen.
I am on board for the Superman family of books with Rebirth, I just wish this Rebirth issue had given us more new material and less retreading.
Rating: 6.5 out of 10.
This review was created in conjunction with QBC Toys and More, a local comic book and collectible shop located in Victorville, CA. Featuring new comic books every week, collectibles, action figures, original artwork, and more, QBC has something for the pop culture lover in us all. You can find them on Facebook at https://www.facebook.com/QBCToysandMore/.