Comics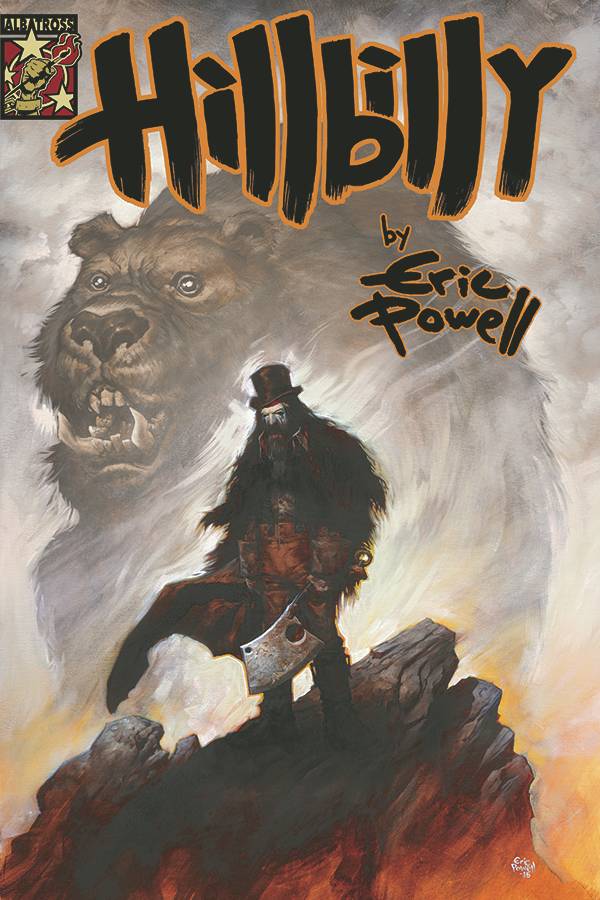 Hillbilly #1 Review- Powell's Back with Another Supernatural Hit
Eric Powell Creates Another Likeable Loner with Hillbilly
Review by Nolan P. Smith
Eric Powell is one of my favorite comic book creators. If you don't know who the man is, then stop what you are doing and go check out his amazing series The Goon from Dark Horse Comics. So when I saw he was putting out a new series with Albatross Funnybooks, it was a no brainer to pre-order it. I mean, it's Eric Powell, how can it go wrong?
And you know what? I was right.
Hillbilly follows a bearded, blind stranger, armed with a meat cleaver straight from the depths of hell. Yes, as you could imagine, this goes down a dark and supernatural path, much like The Goon, and I couldn't be happier. We see this mysterious man save a young boy from an atrocious monster, and then it's story time, which sheds light on this bearded hero and how he came to be.
Powell writes and illustrates this book, which looks amazing. Powell and his style- from the line work to the color choices and muted hues -always blows me away. There are no books on the shelves that can imitate his style: definitely a mature readers book, Hillbilly #1 felt like the beginning of something epic. I can't wait to see what craziness we see with the second issue. If you are a fan of Powell, or of creepy, horror themed books, then you owe it to yourself to give Hillbilly a shot.
Rating: 9.5 out of 10.
This review was created in conjunction with QBC Toys and More, a local comic book and collectible shop located in Victorville, CA. Featuring new comic books every week, collectibles, action figures, original artwork, and more, QBC has something for the pop culture lover in us all. You can find them on Facebook at https://www.facebook.com/QBCToysandMore/.