Animation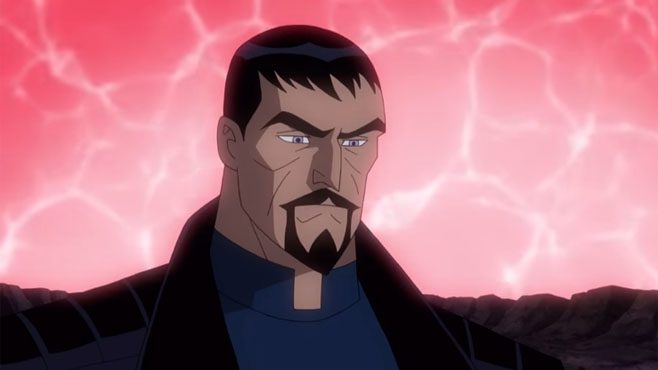 Justice League Gods and Monsters Chronicles- Superman
By Nolan P. Smith
Bruce Timm, the man behind some of the most iconic animated series of all time (Batman: The Animated Series, Justice League Unlimited) is back with another animated project with DC Comics. This time, its an alternate take on the universe that's for a mature audience with Justice League: Gods and Monsters. The animated film hits stores and online on July 28th, but thanks to Machinima, we get three different looks at the film; first up is the man of steel, Superman.
But this isn't big blue like many of us know. This Superman is actually the son of General Zod, and is a very different "hero". Voiced Benjamin Bratt ("Law and Order"), check out the clip below to see Superman take on a very different Brainiac.
[youtube https://www.youtube.com/watch?v=HYSxN4ezhO4]
Justice League: Gods and Monsters stars the voice talents of Benjamin Bratt ("Law and Order") as Superman, Michael C. Hall ("Dexter") as Batman and Tamara Taylor ("Bones") as Wonder Woman.
I personally can't wait for Gods and Monsters; its a dark, gritty take on the DC Universe, one that seems to pull no punches. Bruce Timm is a modern day master of storytelling, and I can't wait to see what he has in store for the DC Universe. Look for the other two animated shorts to be posted soon!