Action Figures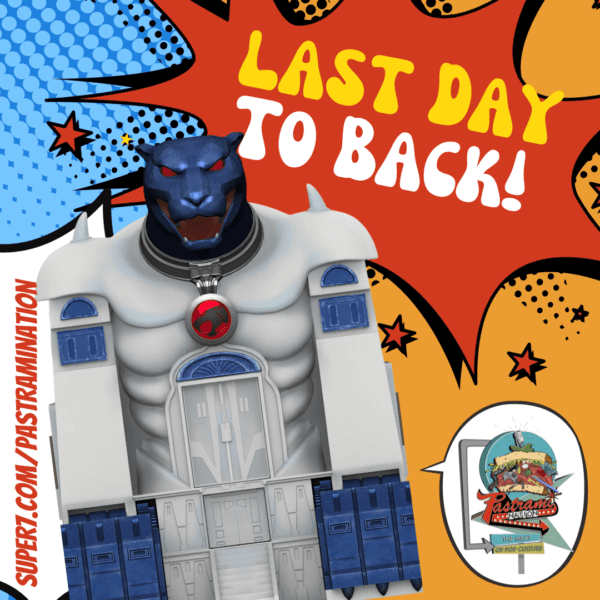 Last Day to Back Thundercats Cats' Lair from Super7!
By Nolan P Smith
Today is the day!
The campaign for the Super7 Thundercats Ultimates Cats' Lair ends today, September 17th!
Back it with our affiliate link HERE!
Bring Third Earth into your home with this epic crowdfund! In collaboration with our friends the Berbils, our crack design team has created a monumental ThunderCats™ ULTIMATES! Cats' Lair playset! At over 36" tall, 33.5" deep when open, and 53" wide when open, this mighty fortress is sized to accommodate your 7" scale ULTIMATES! Figures. It's chock-full of hidden defense weapons, has special lighting effects, and unfolds to reveal a command center, removable control pods, the ThunderTank maintenance hangar, a hidden weapons room, and so much more! You'd have to travel to Third Earth to find anything close to rivaling this mighty ThunderCats fortress- save the time and expense of interstellar travel by funding this playset and all the extras, and bring the ThunderCats home!