Collectibles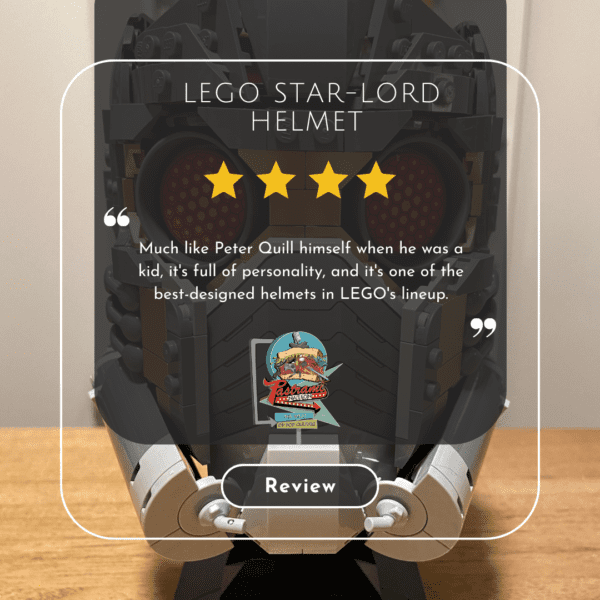 LEGO Star-Lord Helmet Review
By Kevin Hoskinson
Entertainment Editor
Joining the ranks of the MCU in 2014, the Guardians Of The Galaxy franchise has become one of the studio's biggest draws. With a third film on the horizon (or has come already by the time you read this), it's safe to say that the legacy of the characters will live on for a long time. The LEGO Group has released sets based on the characters and films before, but now it's time for the natural-born leader of the group Star-Lord to shine with his very own LEGO helmet.
This set is relatively small but packs a big punch. Much like Peter Quill himself when he was a kid, it's full of personality, and it's one of the best-designed helmets in LEGO's lineup. The details are outstanding; the best part is that there are no stickers! Everything in this set, including the name display, are all printed pieces, and I love to see that. The "beehive" eye design is beautiful and brings color to the build. The breathing apparatus comes together in a cool way, adding contoured and realistic depth to the facial build. The use of the telephone pieces to visually bring the front and back of the building together is a genius touch. It looks and feels great when holding it in your hands.
Like the other LEGO helmets, the build itself isn't huge, coming in at 7 inches tall, including the stand, but it's the perfect size to put on display. It fits well on your shelf among your other MCU builds and will also look great in your workspace or office. One cool thing about this design is that it is open at the top, leaving room for a whole bunch of shenanigans. You can store your stockpile of brick separators in Star-Lord's head or put pens and pencils in it as storage. You can use it for anything your heart desires (considering it's small enough to fit), which adds some functionality to the set.
With Iron Man being the only other character from the MCU to get their own helmet built, it must be an honor for everyone's favorite wisecracking Guardian to get his own. At 602 pieces, it's a relatively quick build and not too challenging. It's at a $79.99 price point, which is a bit high considering the number of pieces as compared to other helmet sets, but I would say it's totally worth it. I'm sure the printed pieces certainly add to that price, so I'm not complaining, and there are more than a few unique pieces, also. Overall it's a fun build, and the end result is pretty cool. If I'm comparing it to other LEGO sets in general, I'd give it a 3, but compared to other helmets, it's a 5. So, my final score is easily in between that.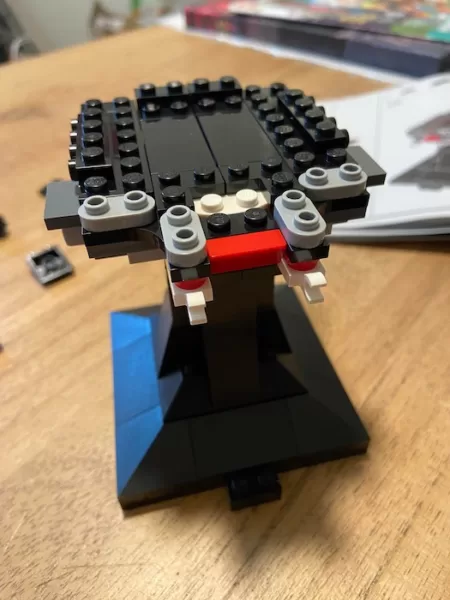 Rating: 4.0 Pastrami Nations out of 5.