Action Figures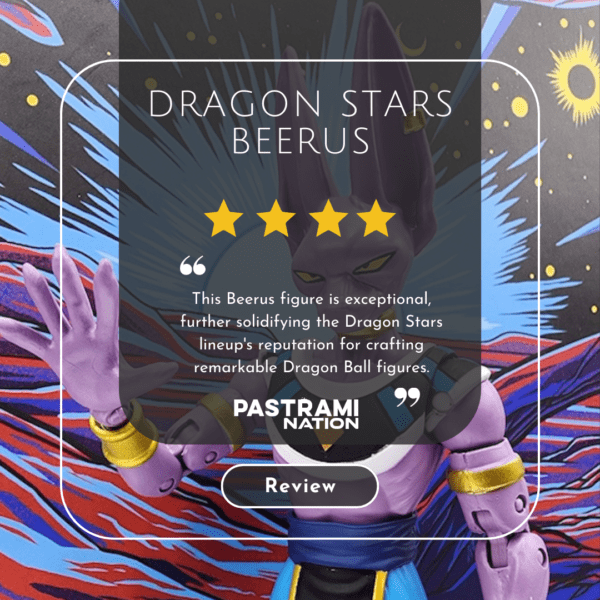 Action Figure Review: Dragon Stars Beerus
By Nolan P Smith
Editor
The Dragon Stars series is the epitome of highly detailed and articulated figures in the Dragon Ball Super line. From Bandai, a leading brand in collectibles, this line showcases some of the most iconic characters from the rich history of Dragon Ball. Today, I have the pleasure of examining none other than the formidable God of Destruction, Beerus.
Since his debut in the modern incarnation of the Dragon Ball franchise, Dragon Ball Super, this feline-like destroyer God has been a fan favorite. Standing at a towering height of 6.5 inches, this figure boasts an impressive 16 points of articulation, providing ample opportunity for dynamic posing. Additionally, the figure comes equipped with interchangeable hands for even more versatility. The sculpt is simply outstanding, and the paint applications are decent, especially considering the figure's affordable price point. While the articulation is impressive, some enthusiasts may desire more range of motion from the head.
This Beerus figure is exceptional, further solidifying the Dragon Stars lineup's reputation for crafting remarkable Dragon Ball figures. One can only hope we get more DB greatness for years to come. You can pre-order it at Entertainment Earth today!
Rating: FOUR Pastrami Nations out of FIVE