Art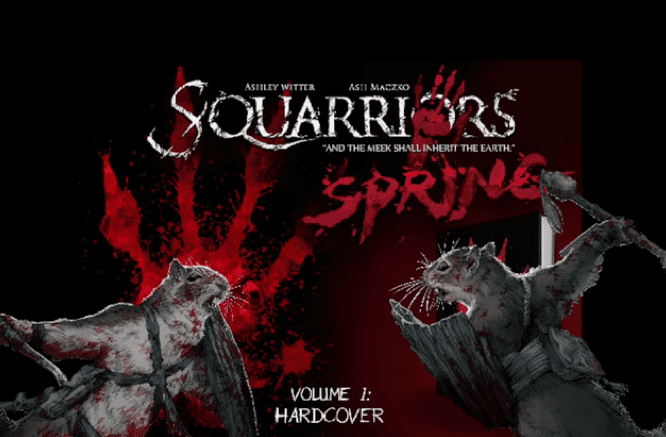 Let's Kickstart This! Squarriors Hardcover- Volume 1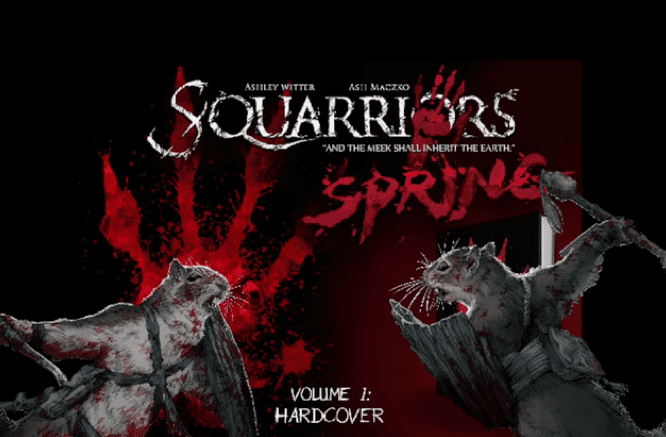 By Nolan P. Smith
It is time once again for us to delve into the world of crowdfunding as we see what projects steal the spotlight on Kickstarter with Let's Kickstart This! This time, we look at a hardcover collection of a series that has caught fire in popularity since its release: I bring to you, Squarriors.
Squirrel warriors, fighting a bloody battle for survival= Squarriors.
What's not to like?
Published by Devil's Due Entertainment, it's already heading into its second series, so why not get caught up with a beautiful, oversized hardcover of the first series. What's it about? Here's the description straight from the Kickstarter page:
SQUARRIORS – The epic comic book serial created by Team Ash and brought to you by Devil's Due centers around several clans of animals living in a world recently void of humans. Since the demise of humanity, the remaining animal life have become intelligent. The spark of rational thought creates internal struggle for these creatures; instinct versus reason.
The campaign has already reached its funding goal, with strech goals coming in the near future. I backed this project as soon as it went live: this is exactly the kind of project I love seeing come to life. Check out the Kickstarter page at https://www.kickstarter.com/projects/devilsdue/squarriors-hardcover-vol-1/ and help support Squarriors!