Action Figures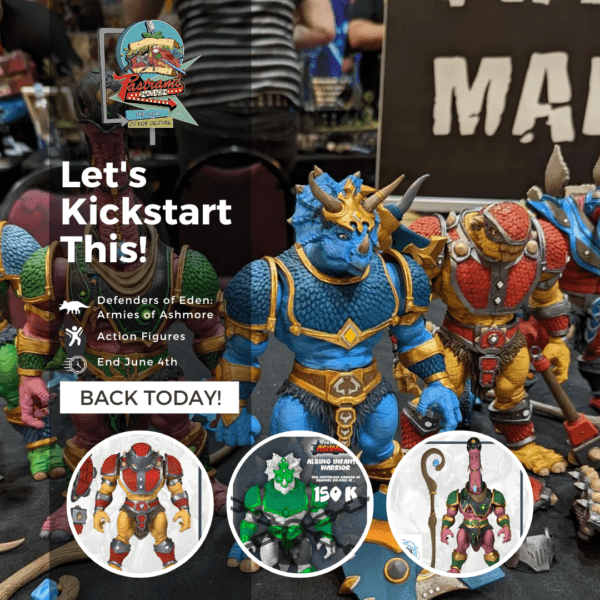 Let's Kickstart This! Defenders of Eden-Armies of Ashmore
Defenders of Eden: Armies of Ashmore- A new toy line featuring 8-11 inch highly articulated action figures
By Nolan P. Smith
Editor
The world of crowdfunding action figures has been thriving, and it's about to get even better with the introduction of Defenders of Eden-Armies of Ashmore: The Dinosaur Warrior Figures. Currently available on Kickstarter, this action figure line is a must-have for collectors.
These Saurian warriors, standing at an impressive 8.5-11 inches tall, are the first wave of the Defenders of Eden toy line. This line is inspired by the comic book created by Matthew Rodriguez, CJ Edwards, and Andrew Cramer. To bring these figures to life, they have teamed up with Four Horsemen Studios – a well-known design and toy company that has sculpted toys for various companies over the past 20+ years.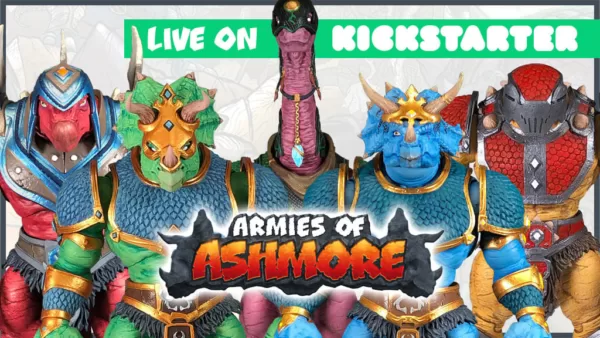 Not only are these figures highly detailed, but they're also highly customizable! With removable heads, tails, armor, and hands, you can create your own unique army of warriors. And at a 1/12 scale size (6-7 inches), they're a perfect fit for your existing action figure collection. Imagine these towering over your Marvel Legends or Loyal Subjects figures!
But the perks don't end there. For this Kickstarter campaign only, they are offering discounts on these incredible figures. So don't hesitate to pledge and secure your spot to save big. Once they hit retailers, the prices will increase – so this is your chance to get in on the ground floor.
Plus, there are a few unlockables that can be yours if they hit their goals. With your support, they can make it happen!
Join the battle for Eden with Armies of Ashmore. And stay tuned for more characters from the world of Eden, including humans, Serpians, Tilians, and other creatures. The Defenders of Eden toy line is just getting started, and your support can help make it a reality. Don't miss out on this opportunity to kickstart an amazing line of action figures.