Comics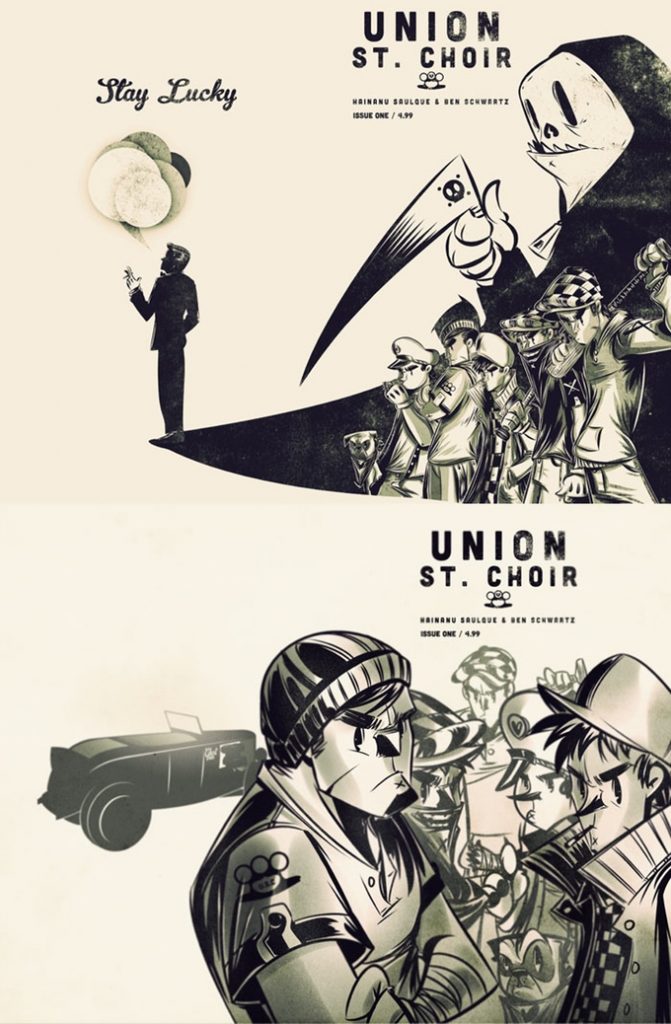 Let's Kickstart This! Union Street Choir Vol. 1
Union Street Choir Gets Collected
By Nolan P. Smith
Here is the second Kickstarter spotlight for the week, and this time, we look to the world of comics and revisit an old spotlight we covered. We did a spotlight on the first issue of Union Street Choir, and now we are excited to shine the light down on the collected edition of this very unique series.
So what is Union Street Choir? Here's the info straight from their Kickstarter page:
Union Street Choir immerses you in an age of American history that captivates our imaginations–the crazy 30's. Set in San Francisco during a time of immense economic despair, the Great Depression, in a world where fascism and hardships were strangling the common man, we introduce you to five free spirits. Blues, Smiles, Lucky, Knuks and Sourdough will show you how it was for young men in the 1930's who were just trying to get by.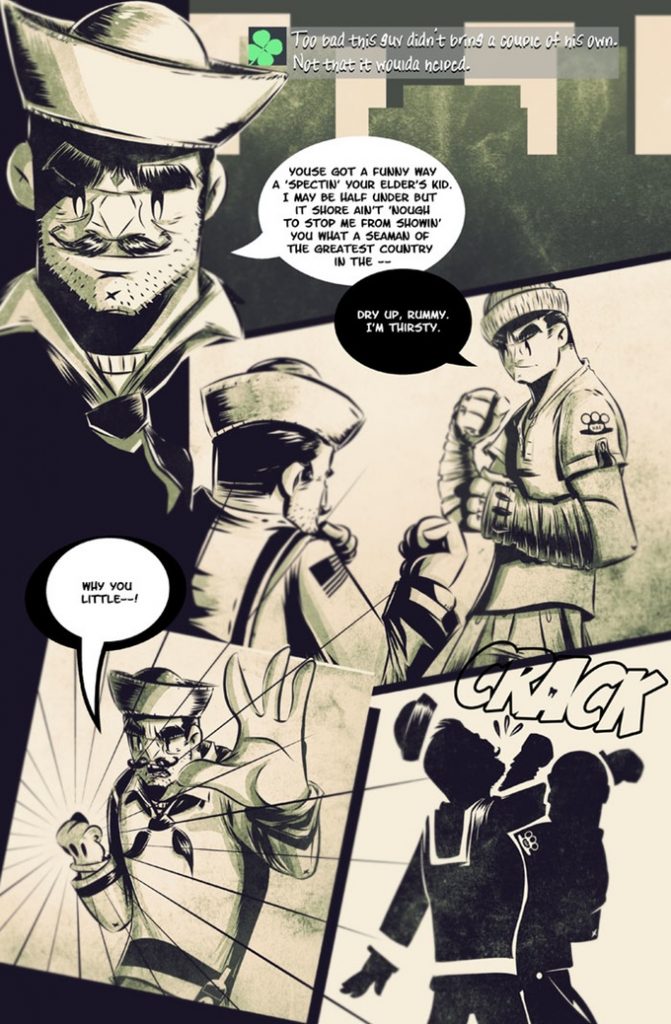 From artist HaiNaNu "Nooligan" Saulque and writer Ben Schwartz, Union Street Choir looks and feels different than any other book on the market. I have personally enjoyed this series, and I look forward to getting this book as a beautiful hardcover collection. Check out the page at https://www.kickstarter.com/projects/nooligan/union-street-choir-v1 and help make this book a reality!