Art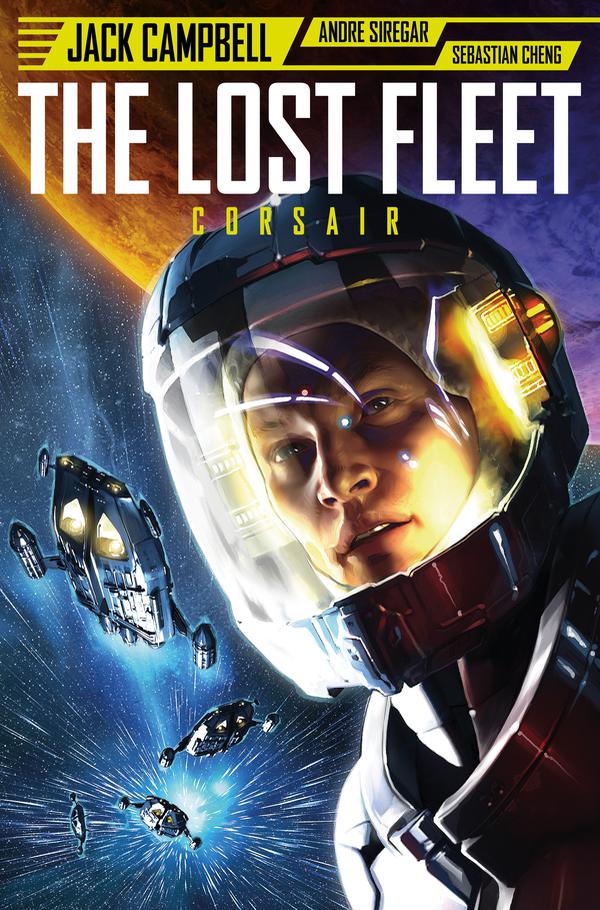 The Lost Fleet Corsair #1 Review: An Unlikely Alliance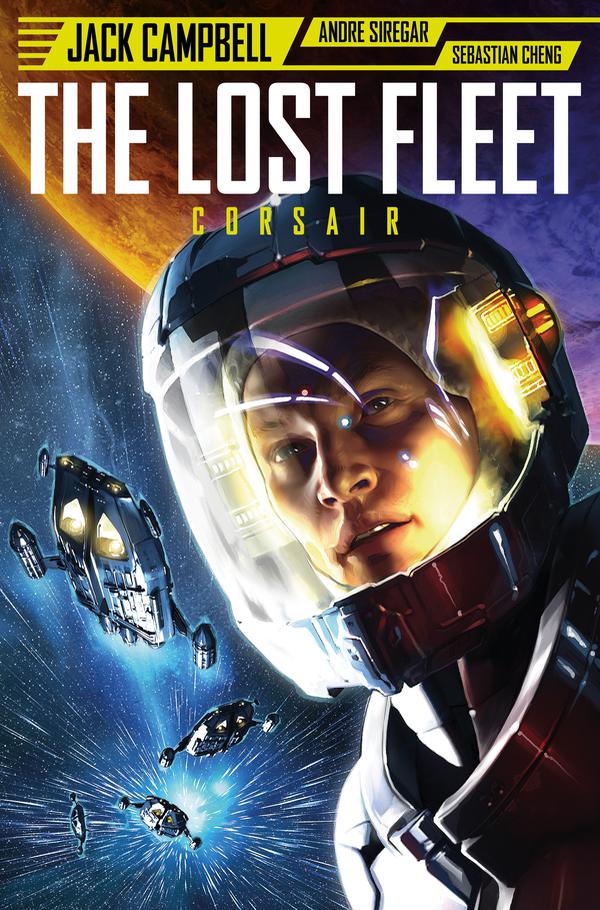 By Daniel Schwartz
Legendary sci-fi writer Jack Campbell takes his acclaimed book series, The Lost Fleet to the pages of an excellent Titan Comics series.

Set in the same explosive universe as the books, this new series features two characters on opposing sides of a seemingly endless war.
Captain Michael Geary has just been captured after his Alliance's battle with the hated Syndicate. As the nephew of the legendary Alliance Commander John "Black Jack" Geary, he is a high value prisoner for the Syndicate. That is until Executive Destina Aragon launches a bold plan to team up with Captain Geary and escape the reach of her tyrannical government.
This series serves as great introduction for those who are not familiar with The Lost Fleet series. It also serves as an exciting new chapter for fans of the books. Having Jack Campbell, the author of the book series helm the comic was a huge win for Titan Comics. Not only do they get to produce a well-known and acclaimed property, but they add to the authenticity of the series by having the man behind it tell this exciting story.
This first issue is definitely a strong introduction to the comic series. Not short on action, The Lost Fleet delivers an epic space opera filled with action and intrigue. Full of creative dialogue and stunning visuals by Andre Siregar, this comic is the whole package for any sci-fi fan.
Rating: 9.75 out of 10
Bringing his celebrated book series to life in amazing visual fashion, Jack Campbell delivers a sci-fi masterpiece.
Publisher: Titan Comics
Writer: Jack Campbell
Artist: Andre Siregar