Comics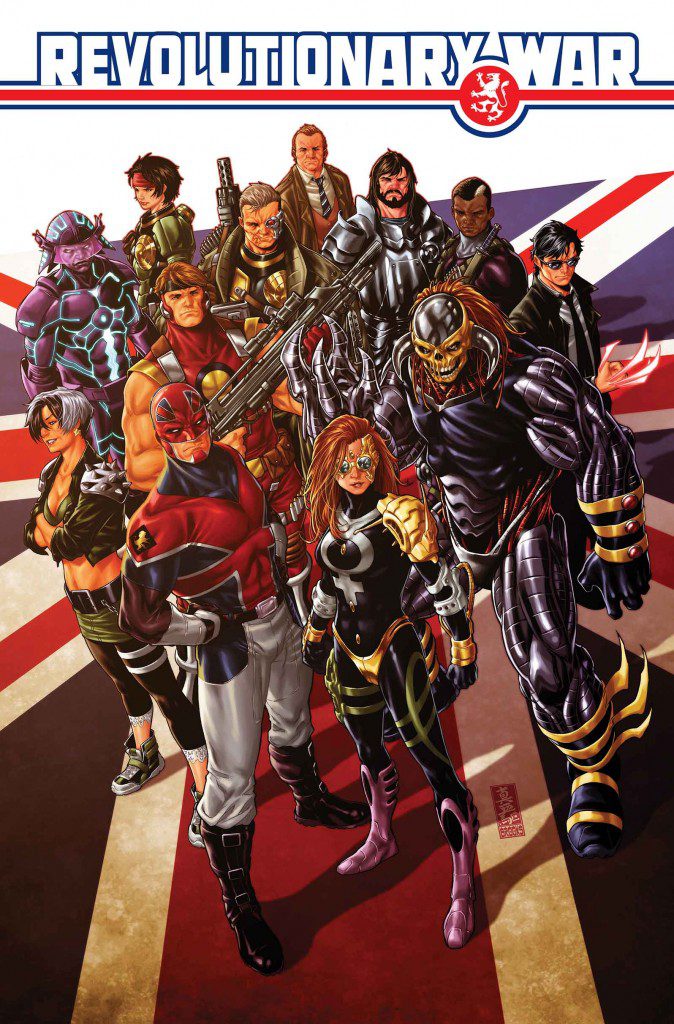 Marvel UK Returns in Your First Look at REVOLUTIONARY WAR: ALPHA!
By Staff Reports
In 2014, Marvel readers should prepare for the next British Invasion. Starting in January, cult favorite Marvel UK characters return for an 8-issue limited series kicking off in REVOLUTIONARY WAR: ALPHA #1! Today, Marvel is excited to present your first look at that exciting first issue from blockbuster creative team of writers Andy Lanning & Alan Cowsill and artist Richard Elson!
Long ago, Captain Britain, Dark Angel, Motormouth and the pantheon of Marvel UK Heroes believed they had defeated the shadowy Mys-Tech organization in one Earth-shattering climactic battle. But they were wrong. Mys-Tech has returned, and their presence threatens not only the world – but the entire universe!
Now, Marvel UK's greatest heroes must band together for the first time in 20 years to stop a long forgotten enemy.  But are they too late? The battle begins this January in REVOLUTIONARY WAR: ALPHA #1 and continues one week later REVOLUTIONARY WAR: DARK ANGEL #1 and various one-shots on-sale through February and March!
REVOLUTIONARY WAR: ALPHA #1 (NOV130642)
Written by ANDY LANNING & ALAN COWSILL
Art by RICHARD ELSON
Cover by MARK BROOKS
FOC – 12/09/14  On-Sale – 1/08/14
REVOLUTIONARY WAR: DARK ANGEL #1 (NOV130644)
Written by KIERON GILLEN
Art by DIETRICH SMITH
Cover by MARK BROOKS
FOC – 12/16/13 On-Sale – 1/15/14
To find a comic shop near you, visit www.comicshoplocator.com or call 1-888-comicbook.
For comics anytime, anywhere check out comicstore.marvel.com and www.marvel.com/mobile
Marvel Entertainment, LLC, a wholly-owned subsidiary of The Walt Disney Company, is one of the world's most prominent character-based entertainment companies, built on a proven library of over 8,000 characters featured in a variety of media over seventy years. Marvel utilizes its character franchises in entertainment, licensing and publishing. For more information visit www.marvel.com