Action Figures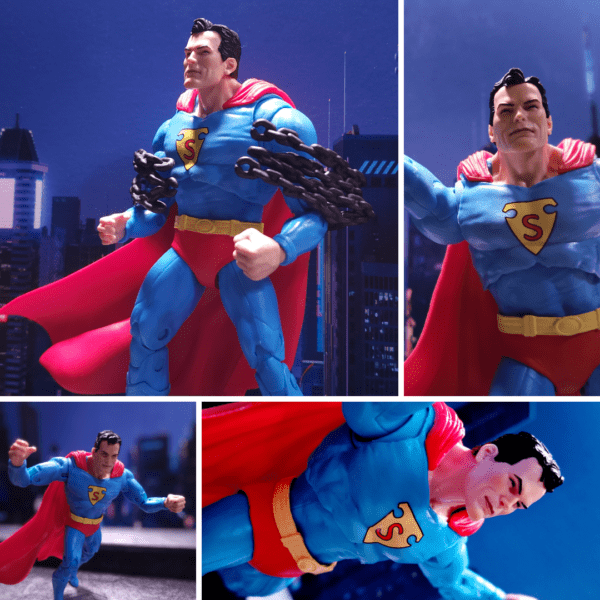 Mcfarlane Collector Series: Superman (Action Comics #1) Review
By Nolan P. Smith
Editor
Up, up, and away!
McFarlane Toys has been on fire since they picked up the DC Comics license, and the new McFarlane Collector Series really shows the mark of excellence McFarlane is leaving with DC's greatest heroes. Today, I am checking out the man of steel himself, Superman, as he appeared in Action Comics #1.
The figure comes in a window box with silver embossing and includes the figure, breakaway chain accessories, a trading card, and a stand. This is one of the most unique figures McFarlane Toys has produced, as it captures the art deco and design of the bygone times of yesteryear. I love the face sculpt, as it captures the simplicity of Superman's early years. The figure is bulky, with sculpted lines that don't really go with the retro presentation of this figure, but it's easy to get past. The articulation is top-notch, with the standard McFarlane DC Multiverse articulation we have come to love. The chain accessory works excellent as well and looks fantastic for display purposes.
I have this figure's regular and Platinum versions (it has a different chest emblem and red boots), and I absolutely love them. McFarlane has been giving us some of the most iconic action figure versions of DC's impressive character roster: this series alone has Superman and the Golden Age Green Lantern- Alan Scott. Hopefully, we will see more throwbacks, like the first appearance Batman or the slightly more recent Superman: Blue costume. This is one to add to your collection; don't delay!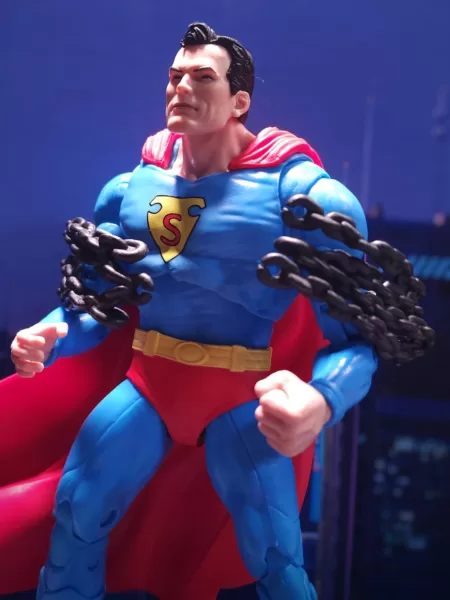 Rating: 4.5 Pastrami Nations out of 5.