Food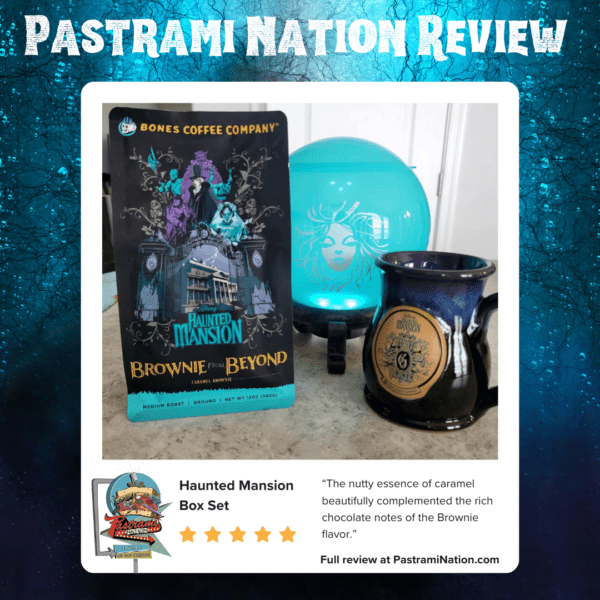 Bones Coffee Haunted Mansion Box Set Review
By Rebecca Smith
Coinciding with the release of Disney's latest ride-based movie adaptation, Bones Coffee Company unveiled their Haunted Mansion box set, featuring the delightful Brownie from Beyond-Caramel Brownie flavor. As a devoted Haunted Mansion enthusiast, I was brimming with excitement to sample this brand-new coffee offering. The packaging, adorned with captivating artwork from the movie, was so artfully done that I couldn't bear to part with it.
My anticipation reached its peak as I eagerly awaited the box's arrival, primarily due to the promise of a unique mug tucked within. To my delight, I discovered a beautifully dipped, dark purple mug – my absolute favorite kind!
Now, let's delve into the flavor experience. The nutty essence of caramel beautifully complemented the rich chocolate notes of the Brownie flavor. What's truly remarkable is that it didn't veer into excessive sweetness, avoiding the pitfall of being merely a dessert coffee. After all, if it's Disney-endorsed, it has to be exceptional, right? Rest assured, it more than lives up to the expectations!
And here's the exciting news – Bones Coffee Company has replenished their stock of the coffee, just in time for Halloween! Don't miss your chance to grab one; visit their website or download their app to secure your own hauntingly good brew.
Rating: FIVE Pastrami Nations out of FIVE