Comics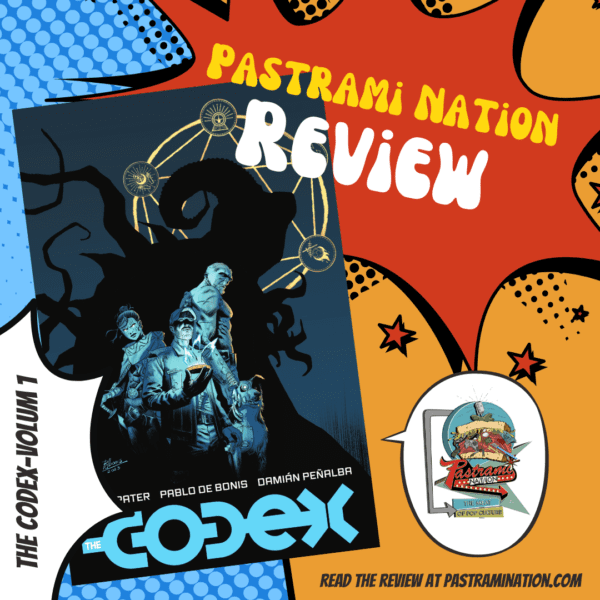 Graphic Novel Review: The Codex
By Nolan P. Smith
Editor
It's always a pleasure to stumble upon a promising story on Kickstarter, waiting for the global community to fuel its potential. I was lucky to hear from Coby Crater, the talented writer behind the intriguing graphic novel, The Codex. Currently on Kickstarter, this project is certainly worth a glance.
Brought to you by Hayburner Studios, The Codex paints a vivid picture of a post-apocalyptic sci-fi world, teeming with cyborg dogs, demons, and more. Intrigued? Dive into the adventures of Tansky, Anna, Konrad, and Ace as they unearth an artifact that propels them into an unforgettable quest.
Crater's narrative is compellingly dark and gritty, leaving an imprint long after the story concludes. Complementing the tale, Pablo De Bonis delivers striking visuals, from the intricate character designs to the hauntingly beautiful universe they navigate.
Without revealing too much, The Codex is an imaginative journey you won't want to miss. It's a testament to creativity that beckons from the pages and awaits your support to fully materialize. Be sure to visit the Kickstarter campaign and help bring it to life today!
My Verdict: A solid Four Pastrami Nations out of FIVE.