Anime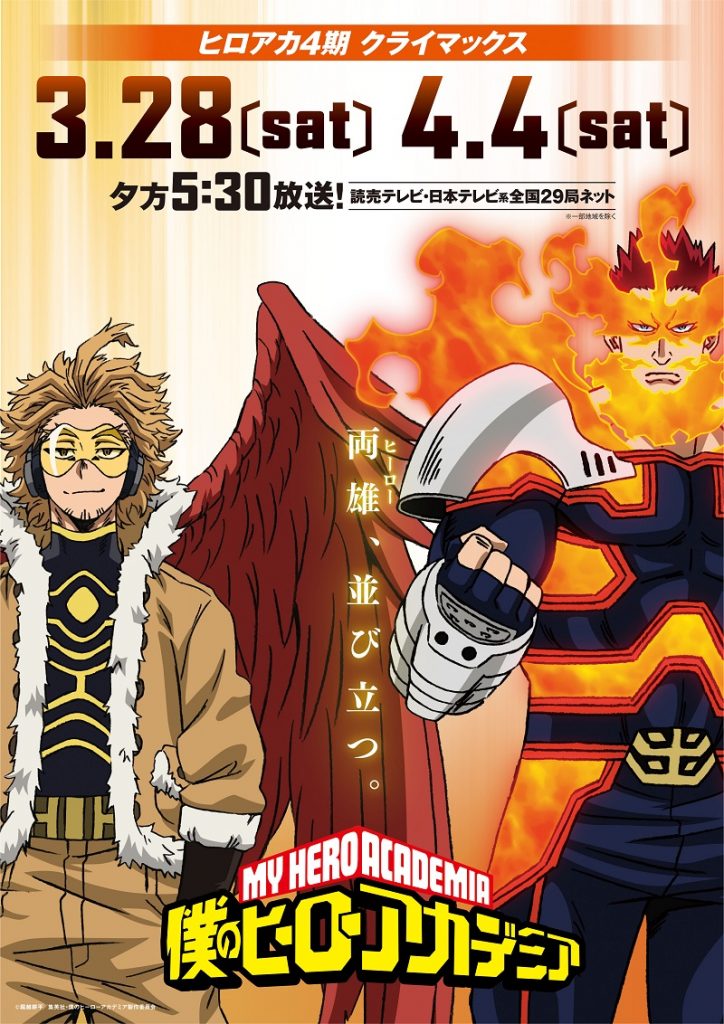 My Hero Academia Season 4 Reveals Hawks, New Endeavor Suit for Final Episodes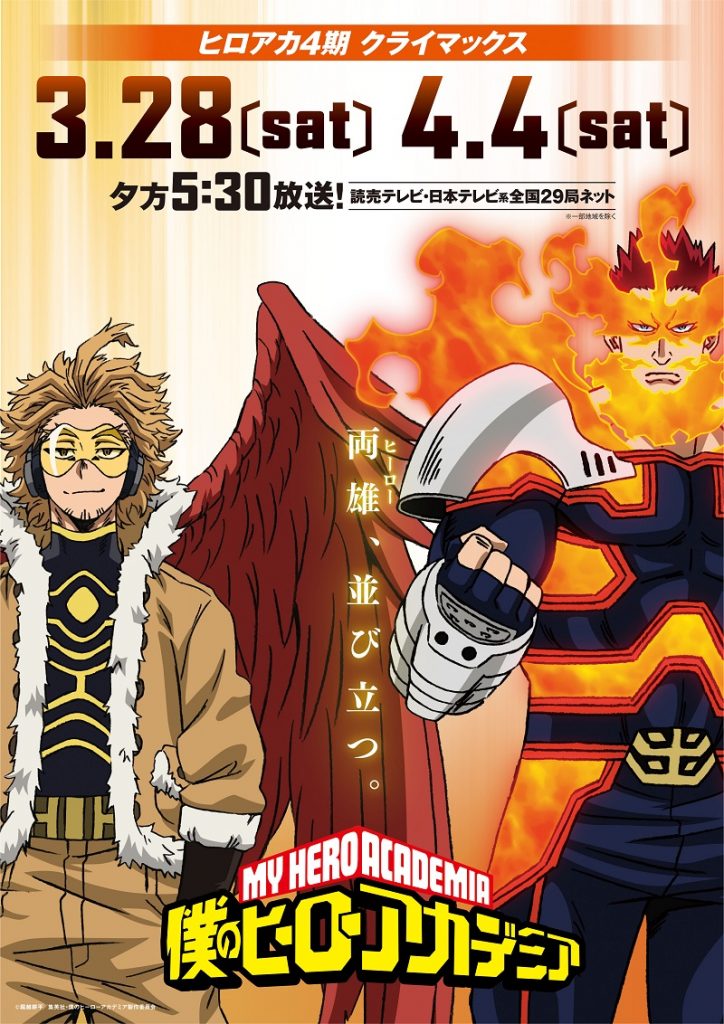 By Staff Reports
The official Japanese Twitter account for My Hero Academia has revealed new key art for the final episodes of Season 4, hyping the arrival of the fan-favorite Wing Hero: Hawks!
In addition to the official anime arrival of Hawks (who debuted in My Hero Academia: Heroes Rising), it looks like Number One Hero Endeavor is getting a new suit!
Although Hawks (Yuichi Nakamura, Zeno Robinson) appeared first in My Hero Academia: Heroes Rising (and before that in Episode 66 as a silhouette), that film is actually set ahead of where the anime is, which means what's coming up takes place before the events of the movie.
As for Endeavor's (Tetsu Inada, Patrick Seitz) new look, it's meant to reflect his status as the new Number One Hero after All Might's forced retirement.
Are you ready for the end of Season 4? Share this post and let us know! And don't forget, you can catch up on all of My Hero Academia, right here on Funimation.