Apparel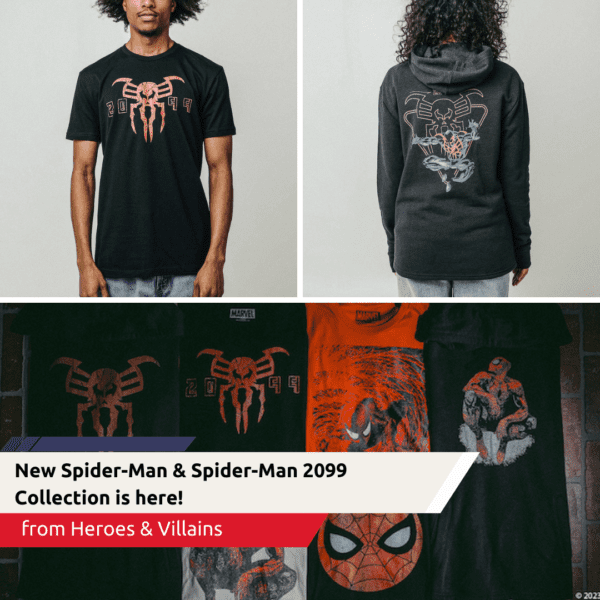 New Spider-Man and Spider-Man 2099 Collection Available from Heroes & Villains
By Nolan P. Smith
Editor
The esteemed Bioworld brand, Heroes & Villains, renowned for creating exceptional apparel and accessories catering to the avid comic book and pop culture enthusiasts, has unveiled an exciting new collection, shining the spotlight on the legendary Marvel superheroes Spider-Man and Spider-Man 2099.
The collection boasts of trendy and stylish t-shirts and hoodies, perfectly timed for the imminent release of the highly anticipated Spider-Man: Across the Spider-Verse. This unique apparel line will undoubtedly resonate with die-hard Spider-Man aficionados, providing them with the opportunity to display their adoration for the iconic web-slinging hero in a fashionable and comfortable manner. Bioworld's Heroes & Villains has yet again delivered top-tier merchandise that is sure to captivate and enthrall fans.
Check out the collection today HERE.