Action Figures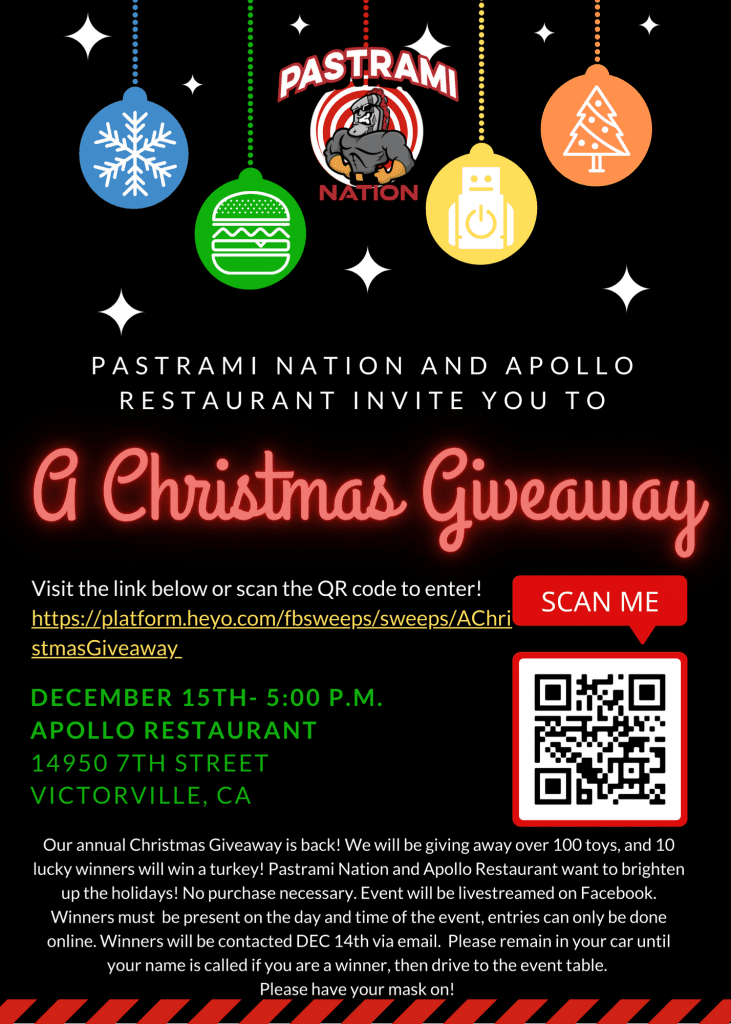 Pastrami Nation and Apollo Restaurant Partner for "A Christmas Giveaway"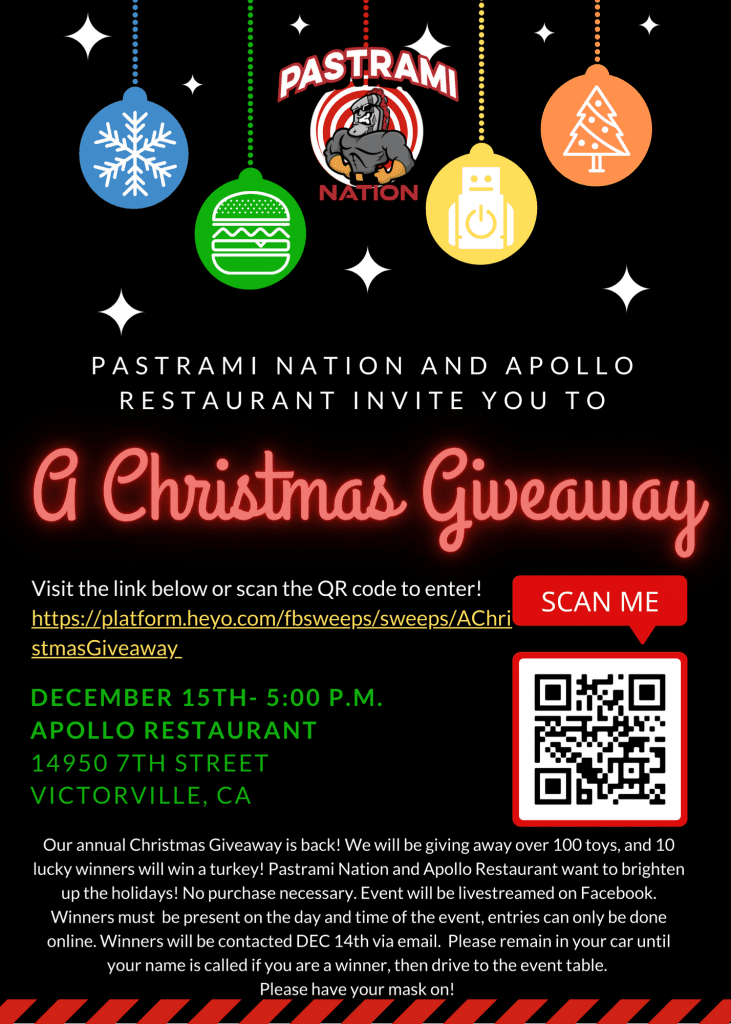 By Staff Reports
(Victor Valley)—On December 15th, Pastrami Nation, a High Desert based pop culture website and podcast, and Apollo Restaurant are brightening the holidays with "A Christmas Giveaway".
Over 100 toys will be given away, as well as 10 lucky winners, who will receive a free turkey! The giveaway is free to enter, and can only be entered online at https://platform.heyo.com/fbsweeps/sweeps/AChristmasGiveaway. Entries must be received by December 13th.
Pastrami Nation has held a Christmas Giveaway annually for the past three years. The event is purely meant to make the holidays a little merrier for the High Desert Community. The holidays can be hard, especially in this year of the pandemic. This year, it is more important than ever to help our community and to spread holiday cheer. If you would like to help, you can donate and get a delicious cheeseburger completely free.
Apollo and Pastrami Nation will be holding a drive thru toy drive on December 11th and 12th as well, where everyone who donates a toy ($10 value) will receive a coupon for a free Standard Cheeseburger from Apollo.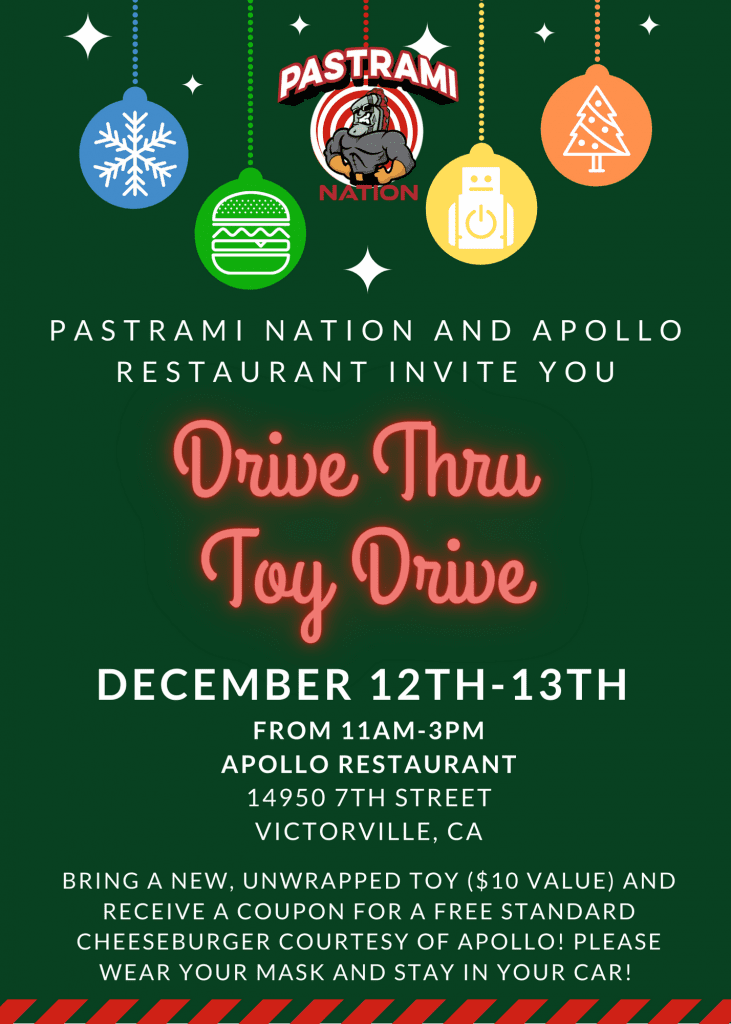 Pastrami Nation is all about the meat of pop culture: comic books, video games, movies, collectibles and more. With news, reviews, podcasts, interviews and more, they aim to bring the best of pop culture to the High Desert and beyond. You can visit them online at www.pastramination.com.
At Apollo Restaurant, everything is fresh. The burger meat is a blend of three cuts of meat and is ground fresh in house daily and patties are hand molded for juicy burger perfection. Their pastrami is freshly sliced and simmered in our propriety blend of spices and peppers for an amazing kick that will require two people to enjoy. All of the food is always fresh, never frozen and when seasonally possible, they source all of our food from farms in California. Visit them on Facebook at https://www.facebook.com/ApolloBurgers.