Comics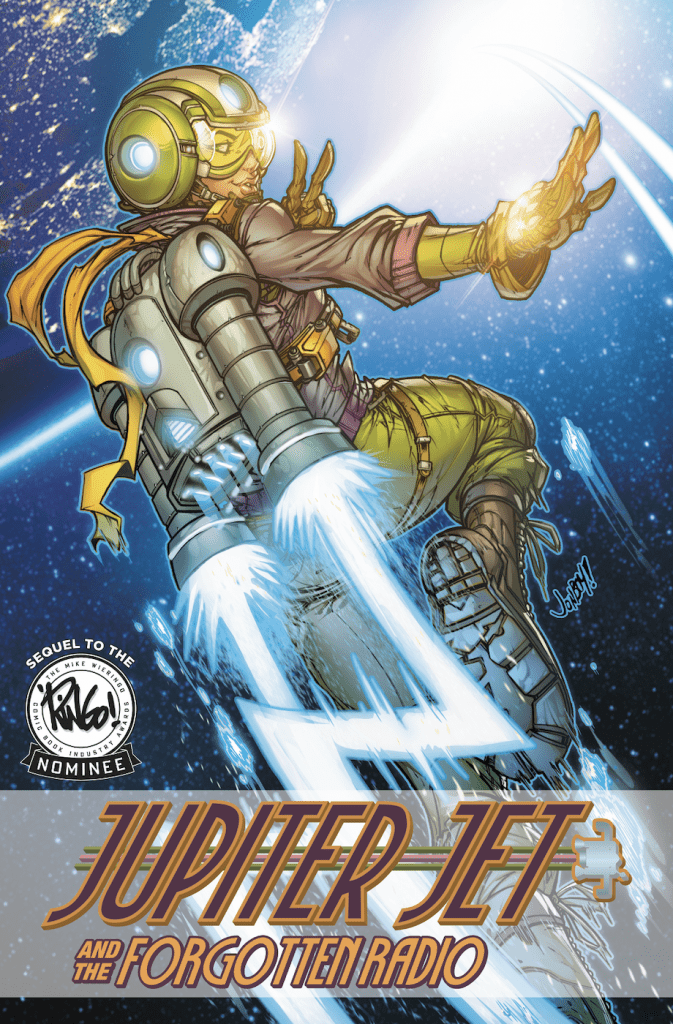 Ringo-nominee Returns for an All-new Jet-setting Adventure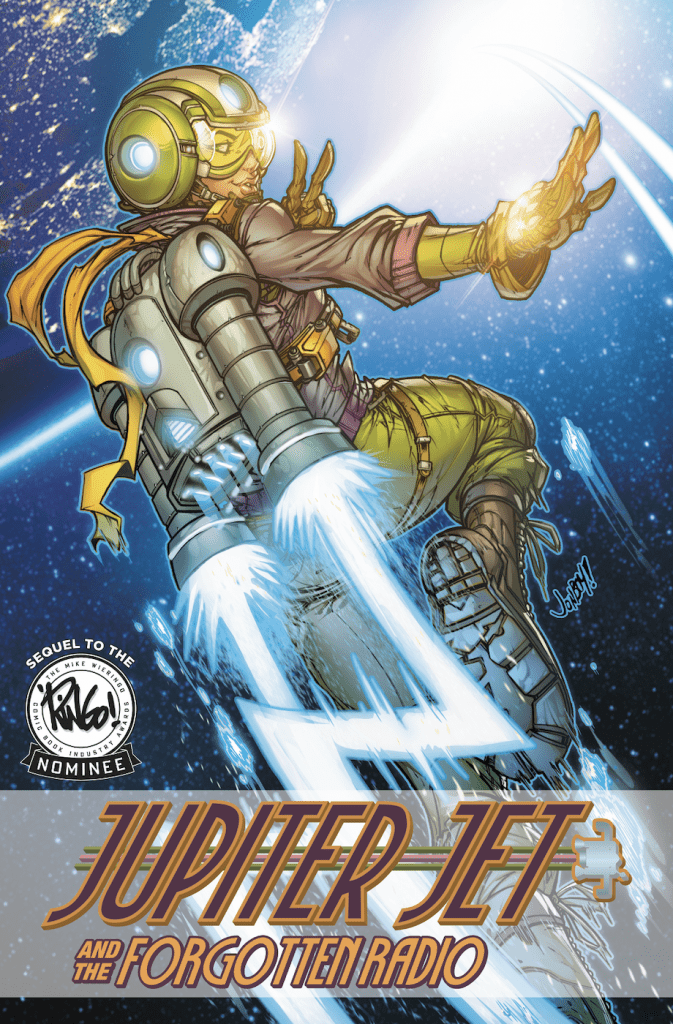 By Staff Reports
Next week, it's the return of the Ringo Award-nominated series Jupiter Jet with Jupiter Jet and the Forgotten Radio, a gorgeous full-color 120 page OGN trade paperback written by Jason Inman and Ashley Victoria Robinson (Science!: The Elements of Dark Energy), with art by Ben Matasuya (Midnight Massacre) and colors by Elizabeth Kramer, cover by Jonboy Meyers (Teen Titans, Spawn). 
Seventeen year-old superhero Jupiter Jet has kept Olympic Heights safe for the last year. Her flying skills are unmatched, and the city loves her. But she wants to do more.

Jupiter Jet sets out to liberate humanity from the clutches of The Praetors, the aliens that imprisoned them—not even her little brother's discovery of a long-forgotten radio can change her mind. 

When the mysterious Black Flyer arrives in orbit and threatens her world, Jupiter Jet finds out that her flying techniques may not be up to the task. Being a hero requires more than just a jetpack. Does Jupiter Jet have the courage to save her entire planet?