Conventions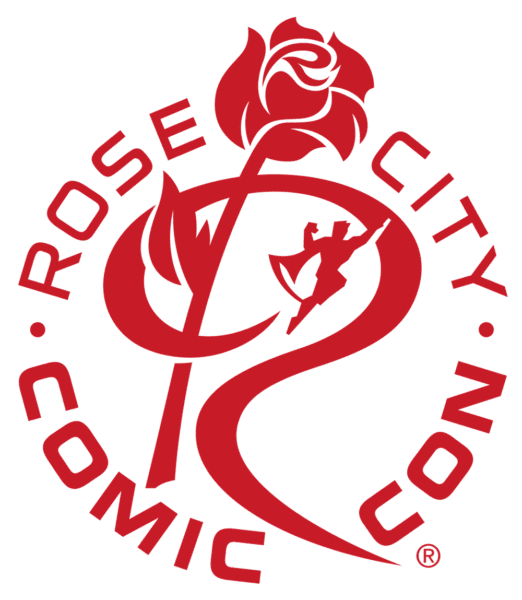 Rose City Comic Con Announces Full Schedule of Programming and Additional Guests 
(credit: LeftField Media)
By Staff Reports
Rose City Comic Con, Oregon's premier comic convention, is proud to announce three days of packed programming complete with exclusive panels, celebrity appearances, over-the-top cosplay, and more, taking over the Oregon Convention Center from September 22-24. More than 50,000 pop-culture enthusiasts will unite to celebrate the strong creative community in Portland, while bringing together passionate artists, creators, gamers and fans from across the country. Rose City Comic Con continues to grow and position itself as an annual can't-miss-event in the Pacific Northwest. Attendees can start planning their Rose City Comic Con experience and view the full schedule online at: rosecitycomiccon.com/programming

Highlights from Rose City Comic Con 2023 include:
Celebrity & Comic Guests
Hear from some of the biggest influencers from the world of pop culture and comic books at panels, screenings, Q&As, and more. Our star-studded lineup includes Zoe Saldana, Karen Gillan, Felicia Day, Ralph Macchio, Rebecca Romijn, Travis McElroy, the cast of Critical Role, and many more. For a full lineup of confirmed guests, visit: rosecitycomiccon.com/guest
Main Stage (Portland Ballroom) events include:
Anne Yatco, Kaiji Tang, and Adam McArthur Spotlight (Friday – 1:30PM)
Eric Vale Spotlight (Friday – 2:45PM)
Anjali Bhimani Spotlight (Friday – 4:00PM)
Steve Blum Spotlight (Friday – 5:15PM)
Travis McElroy Spotlight (Friday – 6:30PM)
Critical Role Spotlight (Saturday – 10:15AM; reservation required)
Karen Gillan Spotlight (Saturday – 11:45AM)
Jess Bush Spotlight (Saturday – 1:00PM)
Mark Sheppard Spotlight (Saturday – 2:15PM)
Rebecca Romijn (Saturday – 3:30PM)
Felicia Day (Saturday – 4:45PM)
Cosplay Competition (Saturday – 7:30PM)
Alex Kingston and Arthur Darvill Spotlight (Sunday – 11:45AM)
Ralph Macchio Spotlight (Sunday – 1:00PM)
Wonder Woman Historia: Creator Spotlight (Sunday – 3:00PM)
The Star Wars Fan Experience features over 3,000 square feet of pure Star Wars magic in Destination Cosplay. Located in B113-116, Star Wars Fan Clubs transports guests to a galaxy far, far away. The experience includes a Mandalorian throne, jail cell and forge set, an X-Wing cockpit, and a behind the scenes look at the incredible props and costumes!
Weird Stage
An exciting, unusual, brand-new experience awaits guests at the Weird Stage! Located in the Oregon Ballroom (203-204) and next to the VooDoo Ranger Beer Garden, the stage is an explosion of fandom focused trivia and quirky content that is uniquely Portland. Guests are invited to celebrate all things weird, while also enjoying pints from the beer garden and lawn games like corn hole and horseshoes. Highlights include:
FOGTOWN Unveiled! A puppet-based mystery-comedy (Friday – 2:00 PM)
Weird Bagpiping 101: A Q&A Tell-All with The Unipiper (Saturday – 12:45PM)
USS IMPROVISE: The Next Generation, the musical (Saturday – 8:00PM)
ChefPK's Reverse Maid Cafe (Sunday – 11:45AM)
Talent Show Battle! Hosted by @chewycosplays (Sunday – 3:30 PM)
Rose City Comic Con Book Fair is proud to partner with the world's largest independent bookstore, Powell's Books! Book Fair is a headquarters for lit lovers featuring author guests Terry Brooks, Travis Baldree, Lauren Beukes, N.E. Davenport, Fonda Lee, and more. Guests can head to Room E145-146 for Book Fair panels throughout the weekend, and enjoy signings right after the panels at the RCCC Bookstore, powered by Powell's – Booth #1007.
Calling all aspiring pop culture professionals! Unlock your potential and dive into the world of comics with the Creator Pro track at Rose City Comic Con. Fans will have the opportunity to have a Portfolio Review conducted by Editors from Dark Horse Comics and DC Comics (applications are now closed), as a way to kick start their career in the world of comics. Immerse yourself in a lineup of engaging events designed to help you break into the business of comics. Guests can head to Room E145-146 for Creator Pro panels throughout the weekend. Highlights include:

APHNN: Black Creators vs the Alphabet Gang (DEI & AI) (Friday – 3:15 PM)
Indy Asian Creators- Self published works from the start (Friday – 4:15 PM)
Mastering the Art of Script Writing with Kelly Sue DeConnick (Saturday – 2:45 PM)
So you want to work in comics? The Fine Print Crew! (Saturday – 6:30 PM)
From Idea to Execution: A Crash Course on Indy Projects with Weird Enough Productions (Sunday – 1:00 PM)
Rose City Jr
Rose City Jr provides hours of fun with entertaining and educational programs for families, including interactive workshops with characters from hit shows, costume parades, an entire stage dedicated to kids activities and more.
Kids Cosplay Parade – (Saturday and Sunday – 12:00PM, Hall E) Kids will have the chance to strut their stuff and show off over-the-top outfits in not just one but two costume parades inside Rose City Jr. Entry is limited to the first 30 registrants. All kids will receive a keepsake for participating.
The Force Experience – (Hall E) The Jedi of Saber Guild Felucia Temple are looking for younglings to train in the ways of the force! Come see the Jedi demonstration of force and saber handling, followed by a hands-on training class. Foam training lightsabers will be provided for use during instruction. Please note that this event has a capacity of 30 children and requires a safety waiver to be signed.
Additional Programming Highlights:
Destination Cosplay – Cosplay panels all weekend long in D137-140, Cosplay Meetups in B117-119, and the RCCC Cosplay Competition Saturday 7:30 PM on the Main Stage
Comics panels all weekend long in E141-144 including:

Spotlight on Blacksad with Juanjo Guarnido and Diana Schutz (Friday – 3:00 PM)
Spotlight on Matt Kindt (Friday – 5:00 PM)
Exploring the world of Hellboy ft. Mike Mignola, Chris Roberson, Michael Avon Oeming (Saturday – 12:00 PM)
The Mimi and Greg Show Live! Ft. Mimi Chan and Greg Rucka (Saturday – 3:45 PM)
Dark Horse Manga ft. Carl Horn and Zack Davisson (Sunday – 2:00 PM)

GeekFest Film Fests (Saturday – 7:30PM – 9:30PM, Room D135 – 136)
Wacom Stage (All weekend long, Booth 1001)
Tabletop Gaming (Friday – 1:00PM – 8:00PM, Saturday – 10:00AM – 9:30PM, Sunday – 10:00AM – 5:00PM, Oregon Ballroom 201 – 202)
Video Gaming (Friday – 1:00PM – 8:00PM, Saturday – 10:00AM – 9:30PM, Sunday – 10:00AM – 5:00PM, Rooms C120 – 122, C123 – 124, C125 – 126)
WEBSITE: rosecitycomiccon.com is updated regularly with new guests, exciting exhibitors, and special programming.
MOBILE APP: Available for download on the App Store or Google Play store, fans can access information, schedules, maps, and more on their phones plus receive live updates.