Anime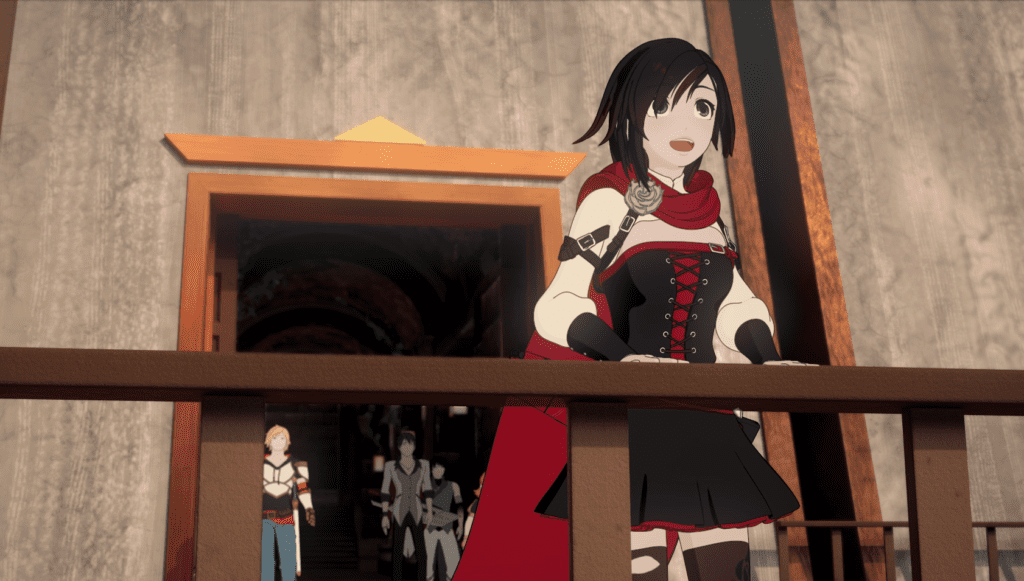 RWBY: Volume 5 Explodes Onto Blu-Ray, DVD, and Digital Platforms on June 5th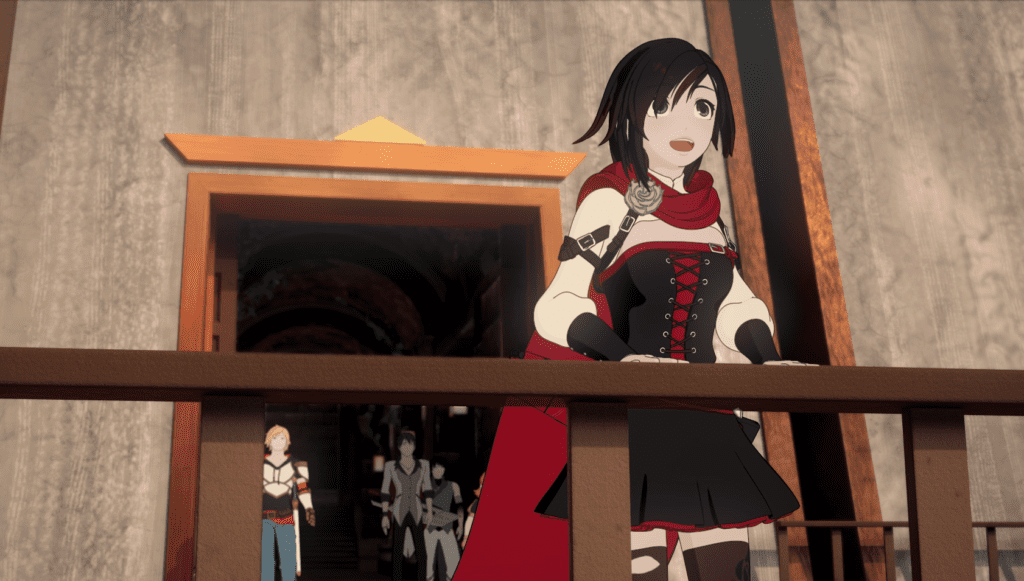 By Staff Reports

On June 5th, Rooster Teeth and Cinedigm (NASDAQ: CIDM) are sharing the latest edition of the award-winning animated series RWBY when RWBY: Volume 5 arrives on transactional digital platforms, including Steam, iTunes and XBOX,  as well as DVD, Blu-Ray+DVD combo pack, and a Special Edition Blu-ray+DVD Combo Pack featuring a 32-page RWBY Official Manga Anthology Sampler exclusive to FYE. The RWBY Official Manga Anthology is from the upcoming Weiss book from VIZ Media.
"We love how passionate the fans of RWBY are. Volume 5 received such a great reaction and we're really looking forward to be able to provide these episodes along with a behind-the-scenes look at the series through the bonus features," said Gray G. Haddock, Head of Animation at Rooster Teeth.
In RWBY: Volume 5 Ruby, Weiss, Blake, and Yang are each entangled in journeys of their own, but they all share one destination: Haven Academy. Whether it's the promise of ancient relics, mystical maidens, or simply more power, it's clear that the stage for the next great battle for Remnant has been chosen. The question is, with so many players in this game, who's going to come out on top?
The home entertainment release of RWBY: Volume 5 includes every action-packed episode from the fifth volume of the critically acclaimed phenomenon, plus special bonus features including:
5 Years RWBY
"5 Years of RWBY" is a behind-the-scenes retrospective that explores how the production of RWBY has changed over the years. This exclusive content includes never before seen interviews.
Weiss Character Short
All her life, Weiss Schnee has lived a privileged and pampered life… but it did not come without its own hardships.                               
Blake Character Short
The White Fang was once a peaceful organization fighting for true equality for the Faunus. Over the years, however, many members began to favor violent and extreme tactics in order to demand respect from the humans of Remnant. Though Blake Belladonna eventually decided to leave the White Fang and its growing acts of terror, not all of her friends made the same decision.                               
Yang Character Short
You know that Ruby is unstoppable with her scythe, but Yang knows the true power of hand-to-hand combat. In the midst of a weapon-free training session, can Yang convince her sister of the importance of fighting without a weapon?                               
CRWBY: Behind The Episode
Have you ever wondered how RWBY is made? Each week, CRWBY: Behind the Episode gives you a peek at the magic, highlights the animation process, and introduces you to the animators, engineers, producers, and artists who work tirelessly to bring the World of Remnant to life.
DVD Product Information
Genre: Anime
Rating: NR
Language: English
Prod. Year: 2017
MSRP: $14.93
Street Date: June 5, 2018
Length: 204 minutes
UPC: 767685157626
Item #: RT5762
Combo Product Information
Genre: Anime
Rating: NR
Language: English
Prod. Year: 2017
MSRP: $24.95
Street Date: June 5, 2018
Length: 204 minutes
UPC: 767685157633
Item #: RT5763
Special Edition Combo Product Information
Genre: Anime
Rating: NR
Language: English
Prod. Year: 2017
MSRP: $24,95
Street Date: June 5, 2018
Length: 204 minutes
UPC: 76768515811
Item #: RT5811
ABOUT ROOSTER TEETH
Rooster Teeth is a pioneering media and entertainment company responsible for some of the biggest online series in history, such as the award-winning and longest-running web series, Red vs. Blue. They also produce the globally acclaimed animated series RWBY, the first western anime series to be distributed in Japan; the award-winning Rooster Teeth Podcast; and Immersion, a reality format that brings video game theory to the real world. Rooster Teeth has a massive global footprint of more than 45 million subscribers to its YouTube Network, 5 million unique monthly visitors to its RoosterTeeth.com hub and 3 million registered community members. The company was founded in 2003, and is now a subsidiary of Otter Media, a joint venture between AT&T and The Chernin Group. Discover more at RoosterTeeth.com.
About Cinedigm
Cinedigm powers custom content solutions to the world's largest retail, media and technology companies. We provide premium feature films and series to digital platforms including iTunes, Netflix, and Amazon, cable and satellite providers including Comcast, Dish Network and DirecTV, and major retailers including Walmart and Target. Leveraging Cinedigm's unique capabilities, content and technology, the Company has emerged as a leader in the fast-growing over-the-top channel business, with four channels under management that reach hundreds of millions of devices while also providing premium content and service expertise to the entire OTT ecosystem.