Books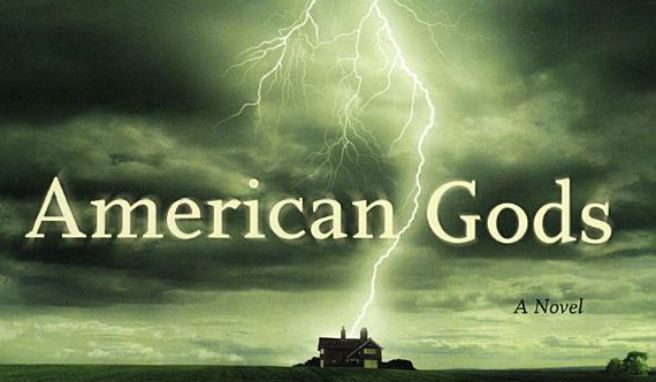 Starz Green Lights Neil Gaiman's American Gods TV Series
By Staff Reports
Starz has given a greenlight to FremantleMedia North America's (FMNA) adaptation of Neil Gaiman's acclaimed contemporary fantasy novel American Gods. Bryan Fuller ("Hannibal," "Pushing Daisies," "Heroes") and Michael Green ("The River," "Kings," "Heroes"), will pen and showrun the series.  Gaiman will also executive produce the series. FremantleMedia North America will produce. Start of production is dependent on casting the lead role of "Shadow Moon."
Starz CEO Chris Albrecht said, "STARZ is committed to bring American Gods to its legions of fans. With our partners at FremantleMedia and with Bryan, Michael and Neil guiding the project, we hope to create a series that honors the book and does right by the fans, who have been casting it in their minds for years.  The search for Shadow begins today!"
Commented Neil Gaiman, "I am thrilled, ‎scared, delighted, nervous and a ball of glorious anticipation. The team that is going to bring the world of American Gods to the screen has been assembled like the master criminals in a caper movie: I'm relieved and confident that my baby is in good hands. Now we finally move to the exciting business that fans have been doing for the last dozen years: casting our Shadow, our Wednesday, our Laura…"
Commented Bryan Fuller and Michael Green, "Almost 15 years ago, Neil Gaiman filled a toy box with gods and magic and we are thrilled to finally crack it open and play. We're grateful to have STARZ above us and FremantleMedia at our backs as we appease the gods, American or otherwise."
Craig Cegielski, Co-CEO, FremantleMedia North America said "'American Gods' has been the passion project for us at FMNA since Stefanie Berk brought this exceptional piece of literature to the company when she joined two years ago. Chris, Carmi and the entire team at Starz are committed partners, sharing the same creative vision and ambition for this series. Neil's novel is a brilliant work of art, and together with the talented Bryan Fuller and Michael Green, we are committed to delivering a series that is nothing short of extraordinary."
The 2001 novel has been translated into over 30 languages and earned numerous accolades including Hugo, Nebula and Bram Stoker Awards for Best Novel. The plot posits a war brewing between old and new gods: the traditional gods of biblical and mythological roots from around the world steadily losing believers to an upstart pantheon of gods reflecting society's modern love of money, technology, media, celebrity and drugs. Its protagonist, Shadow Moon, is an ex-con who becomes bodyguard and traveling partner to Mr. Wednesday, a conman but in reality one of the older gods, on a cross-country mission to gather his forces in preparation to battle the new deities.
FremantleMedia North America's Craig Cegielski and Stefanie Berk will executive produce the series along with Bryan Fuller, Michael Green and Neil Gaiman. Senior Vice President of Original Programming Ken Segna will be the Starz executive in charge of "American Gods." Starz will retain all network pay TV and SVOD rights to the project. FremantleMedia will distribute the series worldwide.
Fans can tweet @AmericanGodsSTZ and @STARZ_Channel using the hashtag #CastingShadow to share who they think should play the role of "Shadow Moon."
About Starz
Starz (NASDAQ: STRZA, STRZB) is a leading integrated global media and entertainment company with operating units that provide premium subscription video programming on domestic U.S. pay television channels (Starz Networks), global content distribution (Starz Distribution) and animated television and movie production (Starz Animation), www.starz.com.
Starz Networks is a leading provider of premium subscription video programming through the flagship STARZ® and ENCORE® pay TV networks which showcase premium original programming and movies to U.S. multichannel video distributors, including cable operators, satellite television providers, and telecommunications companies.  As of March 31, 2015, STARZ and ENCORE serve a combined 57.5 million subscribers, including 23.7 million at STARZ, and 33.8 million at ENCORE, making them the largest pair of premium flagship channels in the U.S.  STARZ® and ENCORE®, along with Starz Networks' third network MOVIEPLEX®, air more than 1,000 movies monthly across 17 linear networks, complemented by On Demand and authenticated online offerings through STARZ PLAY, ENCORE PLAY, and MOVIEPLEX PLAY. Starz Distribution develops, produces and acquires entertainment content, distributing it to consumers globally on DVD, digital formats and traditional television.  Starz Distribution's home video, digital media and worldwide distribution business units distribute original programming content produced by Starz, as well as entertainment content for itself and third parties.  Starz Animation produces animated TV and movie content for studios, networks, distributors and audiences worldwide.
About FremantleMedia North America
FremantleMedia North America (FMNA) is the U.S. arm of global media giant FremantleMedia, which includes a distribution arm, FremantleMedia International, a digital and branded entertainment division and a kids & family entertainment business.  As one of the world's largest and most successful creators, producers and distributors of TV  brands in the world, FremantleMedia's comprehensive global network has operations in 28 countries, creating over 10,000 hours of programming a year, rolling out more than 45 formats and managing over 350 individual titles. The company also distributes more than 20,000 hours of content in over 200 territories. FMNA and its portfolio of companies, including Original Productions and 495 Productions, produce entertaining and innovative scripted and alternative programs for network, cable, syndicated and online platforms. Their slate includes a diverse range of both critically-acclaimed and award-winning successes including "American Idol" (FOX), "America's Got Talent" (NBC), "Family Feud" (SYN), "Let's Make A Deal" (CBS), "The Price Is Right" (CBS), "The Great Christmas Light Fight" (ABC), "Deadliest Catch" (Discovery), "Married to Medicine" (Bravo), "Party Down South" (CMT), "Ice Road Truckers" (HISTORY), "Storage Wars" (A&E), "Celebrity Family Feud" (ABC), "Celebrity Name Game" (SYN) and "American Gods" (STARZ) , among others.