Art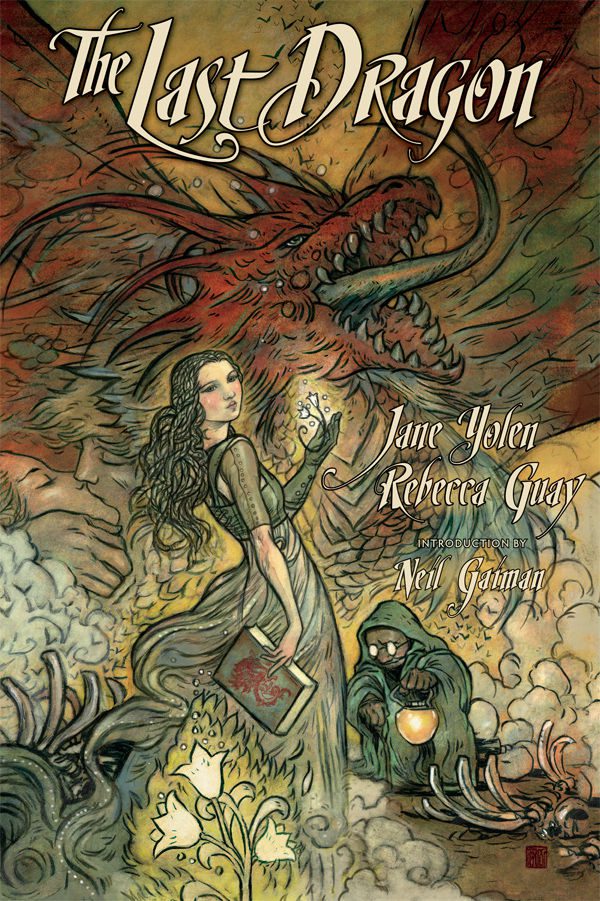 The Last Dragon Review
The Last Dragon Brings Love, Redemption, and Terror From Above
By Daniel Schwartz
Contributing Guest Reviewer
Dragons, dragons, dragons. Occupying every corner of pop culture, these mythical beasts have been at the forefront of entertainment for decades. With such a strong saturation, it is difficult to find an original story that is interesting and will keep people excited and reading. For me, The Last Dragon was that story.
The Last Dragon takes place in a fictional medieval world where dragons have been extinct for centuries. The citizens of the aptly named village of Meddlesome live their lives without the fear of dragons that their ancient ancestors had. As the village healer, animals, and other citizens begin to disappear, the people of Meddlesome begin to fear that an evil has come to their community. When that fear is realized by a witness to the dragon, the citizens begin a hunt for a dragon-slaying hero that can save their town.
With time running out until the next attack, the search for a hero crosses the sea and discovers a man pretending to be what they are looking for. Unwillingly teamed with the healer's youngest and wisest daughter Tansey, the chosen champion of Meddlesome must overcome his feelings about Tansey and his own self-doubt to attempt to bring down the fire-breathing menace.
Usually, I am not a fan of stories set in this era, or the style of art in this tale. Those feelings were quickly overcome by Jane Yolen's extraordinary talent with words and Rebecca Guay's flow and feel for the story and characters. The vastly descriptive narration and witty dialogue transport the reader to the fictional village under siege with only the healer's daughter and a would-be hero to save the day. Rebecca Guay's feel for the tone and characters fit the story perfectly and make the entire collection intellectually and visually pleasing.
This trade paperback tells a seamless story of finding inner-strength and redemption among tragedy and terror. With a heartfelt and touching introduction by comic (and Doctor Who) legend Neil Gaiman, and an amazing tale, this collection delivers an entertaining reading experience for fans of all ages.
Rating: 9.5 out of 10. With a strong female lead, an original story and amazing artwork, The Last Dragon has the looks and the brains to be an unforgettable experience for readers.
Publisher: Dark Horse Comics
Writer: Jane Yolen
Artist: Rebecca Guay