Comics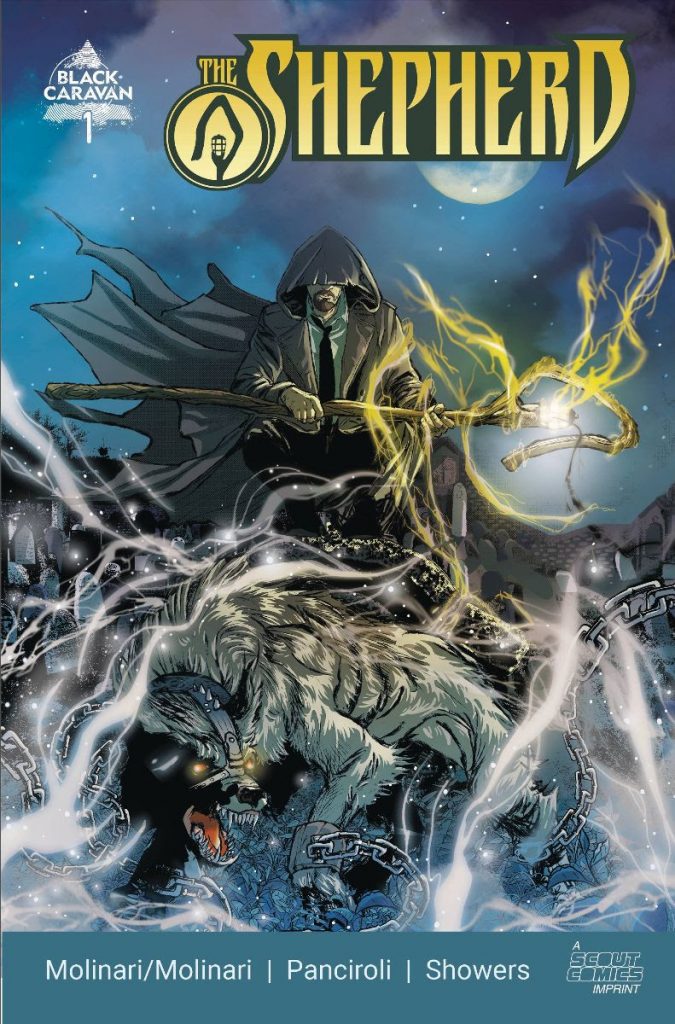 THE SHEPHERD Arrives This January From The Scout Comics Imprint Black Caravan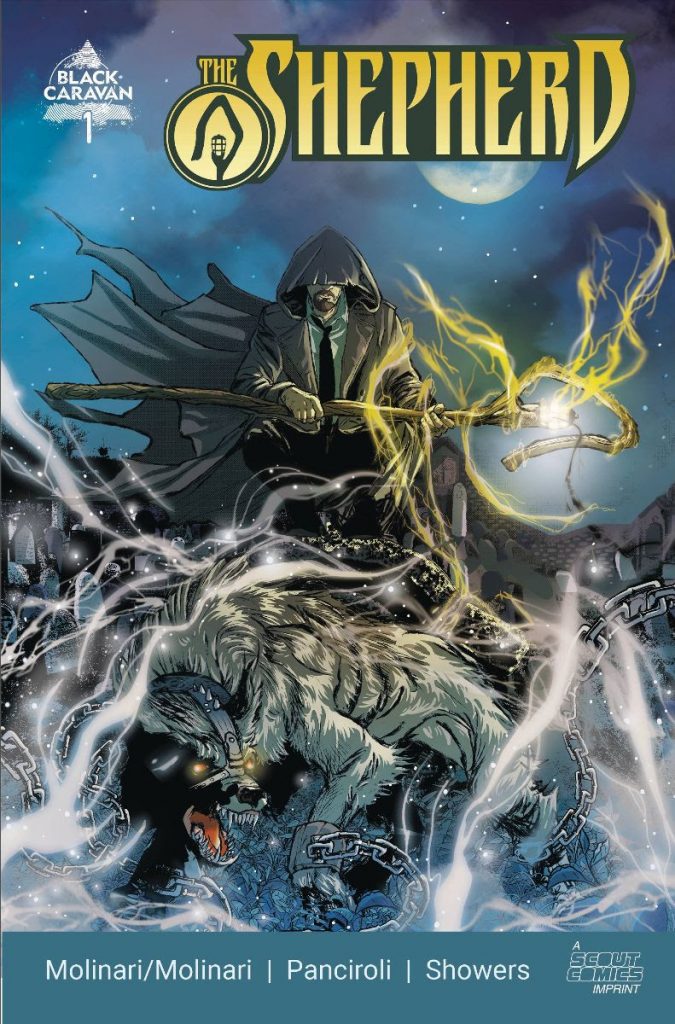 By Staff Reports
Grieving his son's tragic death, a professor begins hearing his boy's desperate cries. Recklessly, he enters the afterlife, seeking his son and exacting revenge on those responsible for the boy's death.
Creative Team: Co-writers/co-creators — Andrea Lorenzo Molinari; Roberto Xavier Molinari
Artist — Ryan Showers, Luca Panciroli
Colorist — Heather Breckel, Pamela Poggiali
Letterer — Jacob Bascle, Joel Rodriguez
Project Manager — Jason Dube
Synopsis
Prof. Lawrence Miller falls into a dark vortex of guilt and anger after enduring the tragic death of his teenage son from a drug overdose. He cannot shake the sense that his son is now a lost soul, wandering between heaven and earth. Grieving and profoundly disturbed, he opts for suicide, pursuing his son into the afterlife. Once on the other side, he encounters his deceased father and is given a mystical pendant of great power. Unfortunately, in Lawrence's hands it becomes a weapon that allows him to unleash his fury on those who brought the drugs to his son, leaving a trail of insanity and chaos in his wake. His existence becomes a terrifying conflict between his unchecked anger and his knowledge that he might have lost his way.
From Co-Creator/Co-Writer Andrea Lorenzo Molinari
The Shepherd team has been interacting with Scout Comics at conventions and in an editorial scope for some time now. We've always admired their exemplary energy and drive and it was the most natural thing to want to be a part of that team. We have a lot of faith in the leadership at Scout/Black Caravan to take not only our title, but a lot of other titles, to the next level. With regard to the The Shepherd series in particular, we look forward to building our universe together for years to come.