Reviews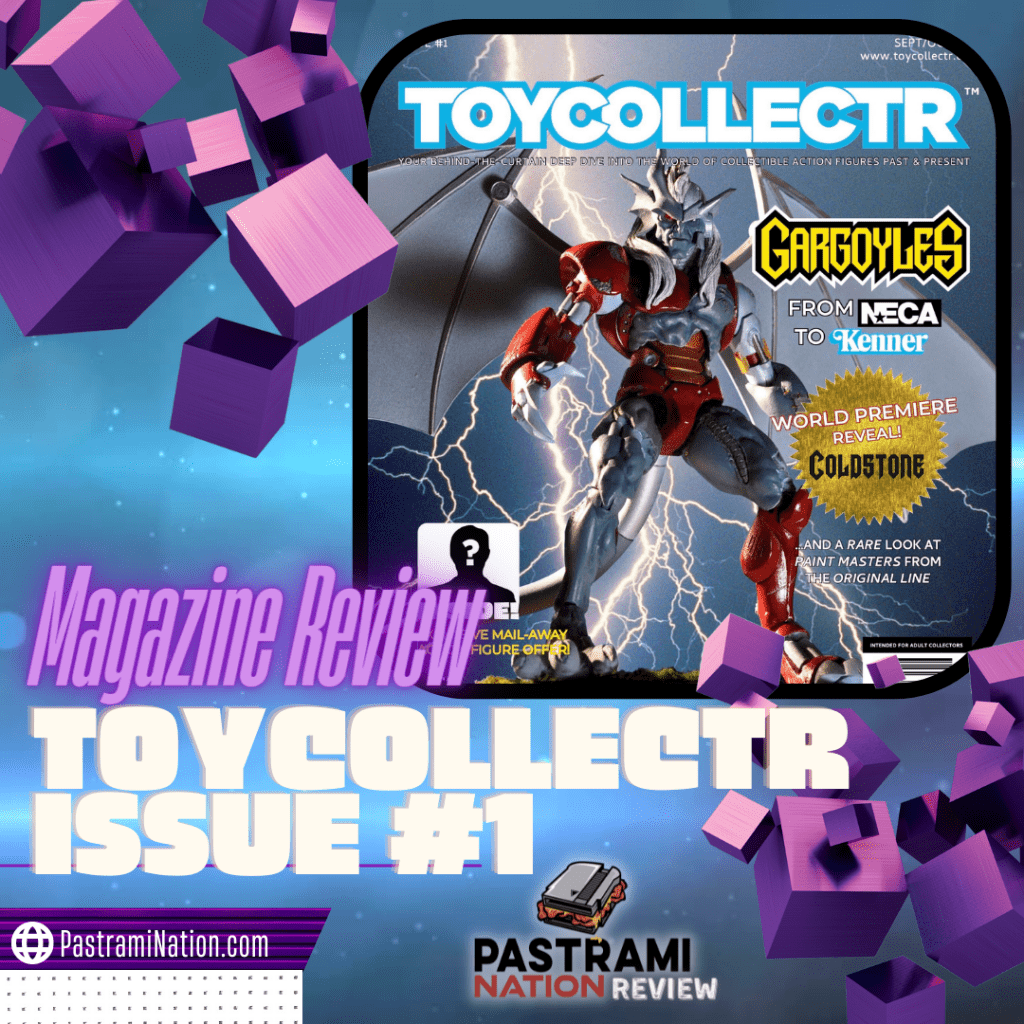 ToyCollectr #1 Review
By Nolan P Smith
Editor
Now, this might seem odd- a website doing a review of a magazine. Well, given that magazines are few and far between in the world of action figures, I definitely wanted to check out this new print magazine. I grew up in a world with Wizard and Toyfare magazines, with Tomart's Action Figure Guide. Yes, we get most of our action-figure news online now, but it doesn't have to stay that way. Welcome to ToyCollectr.
The magazine clearly embraces the void of print-based action figure magazines and created a bi-monthly series that focuses on the action figure industry's past, present, and future. This is a worthwhile publication with articles and features that grab your attention from the get-go. I love seeing the reporting from various conventions- Power-Con and the San Diego Comic-Con are featured here. The articles on the origin of Sun-Man and the deep dive into the world of Disney's Gargoyles were fantastic. I loved learning more about this industry while visually seeing what has come in the past and what's on the horizon. The Longbox Heroes interview was also superb, shining the light on a fantastic venture to bring more modern-day nostalgia to your display case. I even loved seeing the ads for different companies, like Nacelle, Diamond Select, Super7, and my online shop of choice- BigBadToyStore.
Most layouts were clean and easy to read, but some were very hard on the eyes, with title and graphic choices and font missteps, in my opinion. These are minor gripes- I loved this issue and can't wait to see what's next. I also love the figure redemption promo in this issue, which indices readers to stay on board to collect the proofs of purchase they need to redeem for a four-inch mystery figure. An excellent start to the rebirth of action figure-centric magazines; I am all in for the ride. Be sure to visit www.toycollectr.com and pick up your copy today!
Rating: FOUR Pastrami Nations out of FIVE.