Technology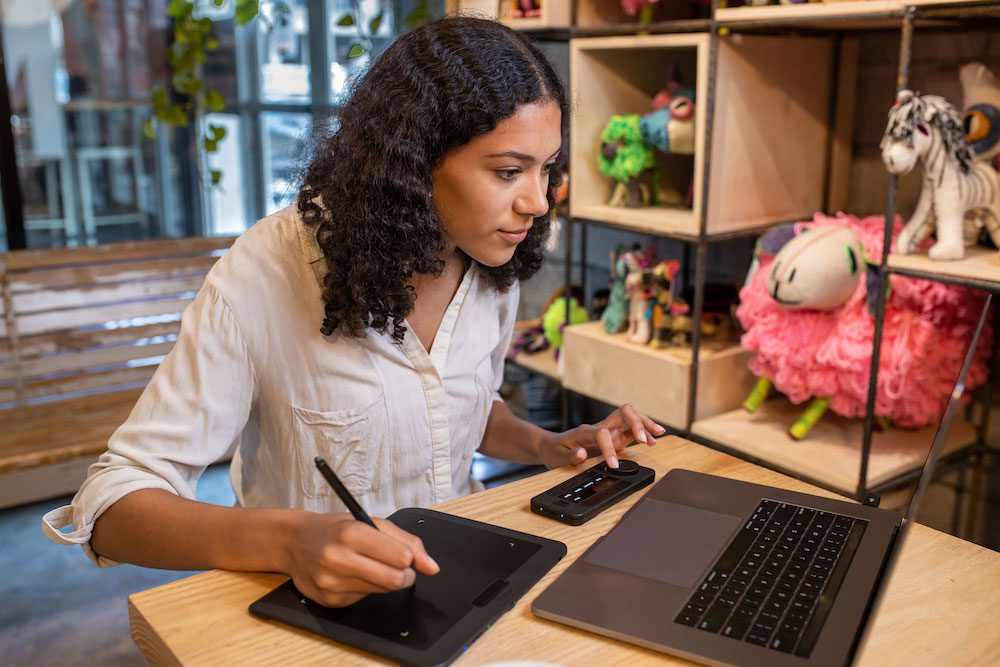 Xencelabs Highlights the Convergence of Technology and the Creative Process at Adobe MAX
By Staff Reports
Xencelabs Technologies Ltd. is letting the "creative voice" tell its story at one of the largest industry events for artists, designers and graphics professionals: Adobe MAX, Booth 1210, October 18-20 in Los Angeles, as well as Lightbox Expo this past weekend.
At the event, Xencelabs will feature its full line of professional digital design tools including its Pen Tablet Medium, Pen Tablet Small and the Quick Keys™ remote keyboard option. Lightbox attendees were also treated to a panel presentation by professionals from every corner of the creative and entertainment communities.
"Lightbox Expo and Adobe MAX are priority events on our yearly calendar," said Hannah Imperial Cannon, Director of Business Development at Xencelabs. "The audiences that attend each show are the same types of professionals who gave us input for the original design of the Pen Tablet and who continue to collaborate on our ongoing product development. We love coming back each year, talking to users and partners, and keeping our products relevant to real-world needs."
Pen Tablet Promotions
During Adobe MAX, visitors to either the Xencelabs on-site booth (1210) or its virtual booth can win a Pen Tablet Medium Bundle SE. The Adobe MAX promotion will also extend after the show through October 24 at the same event link, offering a 15% off discount code "ADOBEMAX2022" for all tablets (excluding accessories) at Xencelabs E-store exclusively.
Xencelabs is also offering promotional pricing on its products during October 2022 to coincide with the timing of each show:
The Xencelabs Small Bundle (Pen Tablet Small + Quick Keys) is available from October 14-30, 2022, at a special price of $199 (a saving of $100), at the Xencelabs E-store, Amazon store and at B&H.

During the same timeframe, October 14-30, 2022, all Xencelabs tablets will be available at a 15% discount at B&H.
For more information about Xencelabs and its products, visit www.xencelabs.com.