Art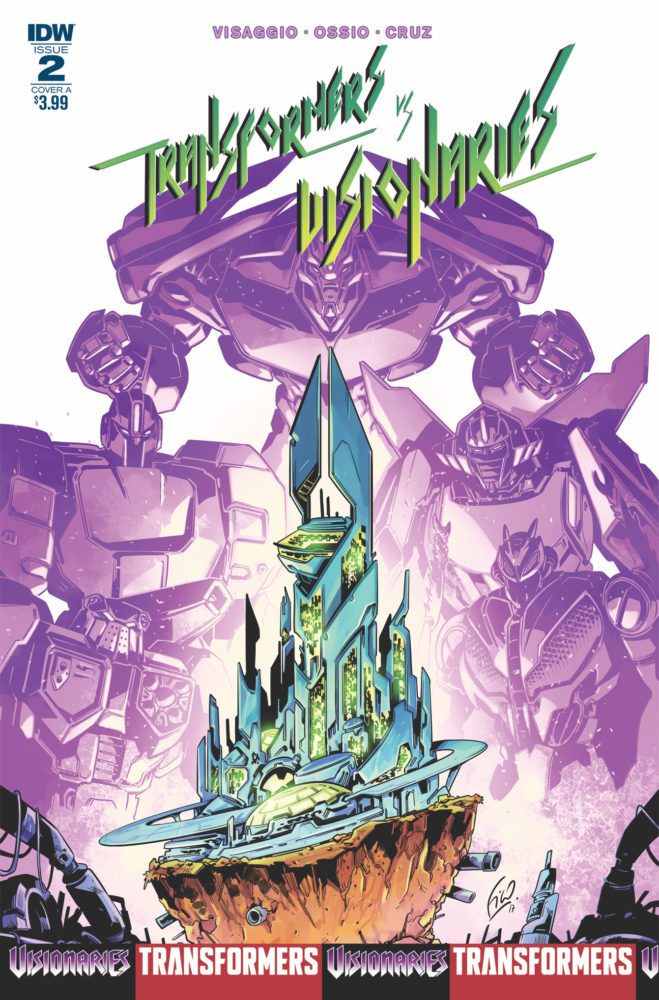 Transformers Vs. Visionaries #2 Review: World War Cybertron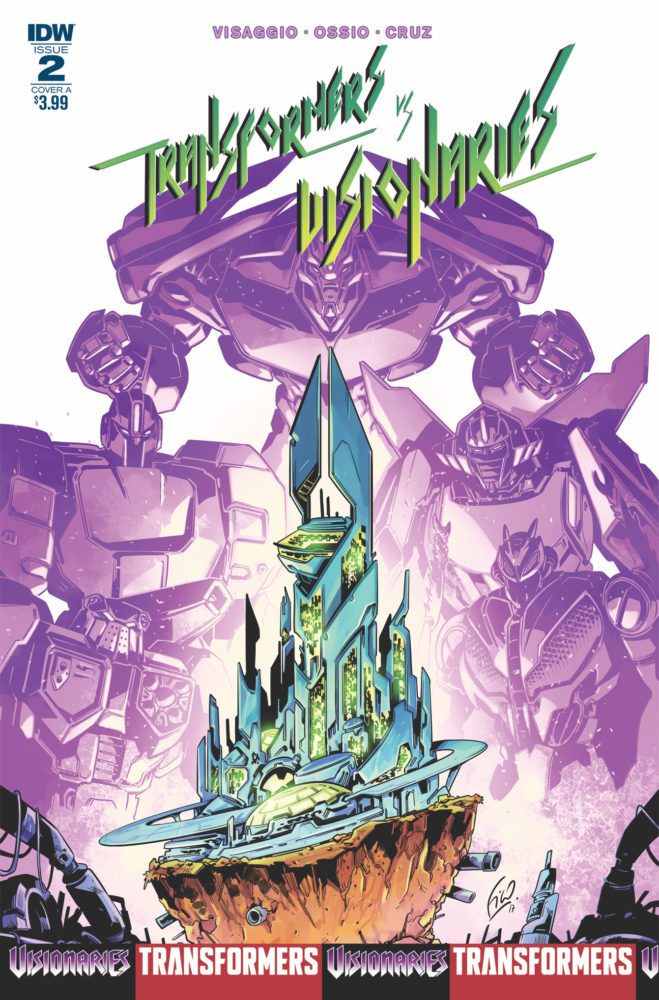 By Daniel Schwartz
Publisher: IDW Publishing
Writer: Magdalene Visaggio
Artist: Fico Ossio
Cybertron is back. After countless years of civil war with the Decepticons, the planet has finally returned from the brink of destruction. Then the Visionaries invaded.
The last survivors of the dead, magical world of Prysmos attempted to conquer Cybertron but eventually failed. The Autobots, being the nice robots that they are, decided to let the remaining refugees live under Cybertron's surface. This refugee city was called New Prysmos.
Unhappy with their current refugee status, several Visionaries start a plot to destroy the Transformers and take the planet for themselves. With the help of magic, they are able to destroy a fan-favorite Transformer and begin a new war for the future of Cybertron.
IDW has done an amazing job with this series. This storyline makes the Visionaries a surprisingly strong threat to the Robots in Disguise. Having destroyed all technology on their planet, the Visionaries make a powerful foe for Ironhide and his fellow Autobots.
Magdalene Visaggio writes this comic for newcomers and longtime fans of the IDW series. I was not familiar with much of the history of the Visionaries and had limited Transformer knowledge. After reading the first 2 issues of this series, I feel like I can dive right into this story and root for my favorite Autobots. The dialogue explains much of what is going on, but it also fleshes out the characters and brings humor to what could be a dark story.
Artist Fico Ossio brings me back to my childhood with visuals that remind me of the amazing 80's series and movie. With magic, robots, and war going on, Ossio is able to make them feel like they all belong together.
Overall, this is a fun, exciting, and intriguing series. The war can go either way and the stakes get higher with every issue. IDW has knocked this one out of the park.
Rating: 9.75 out of 10.