Art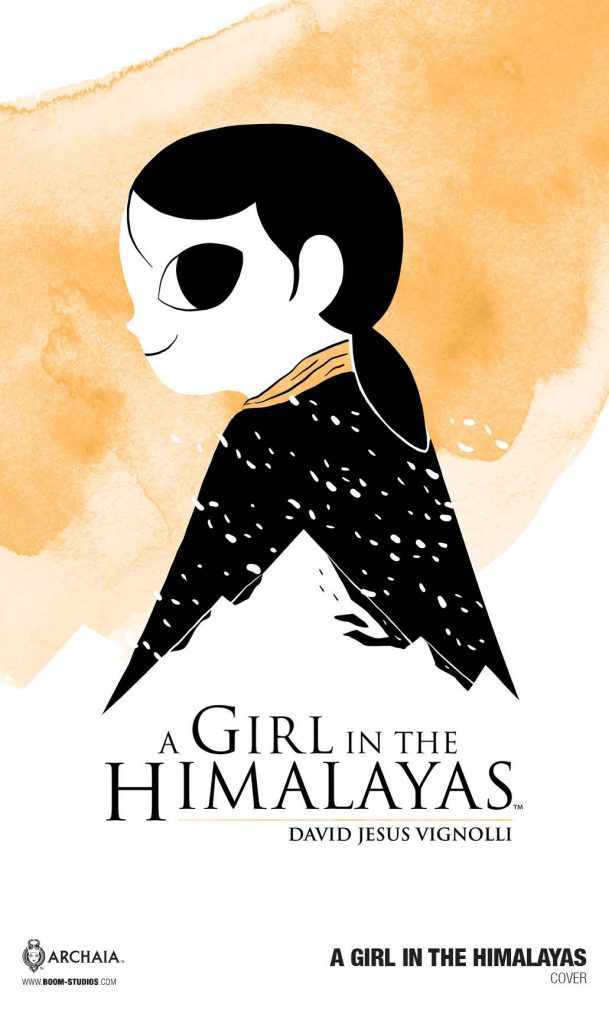 Travel to a Magical Sanctuary of Immortal Beings and Mystical Creatures in BOOM! Studios' A Girl in the Himalayas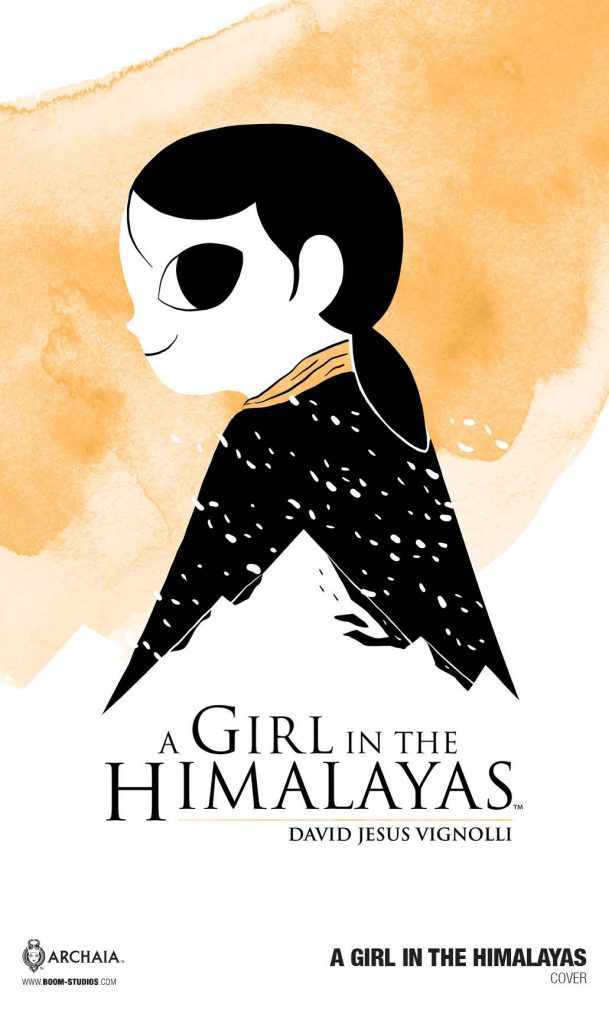 By Staff Reports
BOOM! Studios is proud to announce A GIRL IN THE HIMALAYAS, a moving original graphic novel (OGN) written and illustrated by new talent David Jesus Vignolli about a young girl whose unexpected arrival in the magical land of immortal beings threatens the sanctuary's very existence. Debuting April 2018, A GIRL IN THE HIMALAYAS was submitted through the open submissions portal of Archaia, an imprint of BOOM! Studios, and the title caught the attention of the publisher's editors with its artwork and themes of inequality, love, and the chaos that lives in human hearts.
"In many ways I feel like I wrote this story to be published by Archaia," says Vignolli. "There's something magical and fairy tale-like about the Archaia brand to me, and A GIRL IN THE HIMALAYAS is a modern fairy tale—a perfect match!"
In A GIRL IN THE HIMALAYAS, beyond the peaks and valleys of the Himalaya mountains lies a magical sanctuary that is home to immortal beings and mystical creatures. It's a realm protected from the chaos of man. But when a young human, Vijaya, is brought into the sanctuary for her protection, the immortals fear her presence may lead to their ruin. While Vijaya makes new friends and sees wonders beyond her wildest dreams, mankind draws ever closer to the sanctuary's borders. To protect her friends and earn her place, Vijaya will have to prove that there is more to being human than the violence her new family fears beyond their borders.
"I imagined how a small girl who got lost in the mountains would feel and what kind of adventures she could have," says Vignolli, who has traveled to the Himalayas. "A GIRL IN THE HIMALAYAS for me is a story of empowerment about a girl who wants to find her place in a world full of challenges and danger. It's about losing a home and finding a new one; it's about fitting in, being accepted by the group. But it's also about remaining truthful to oneself. I hope the reader will dive in into this strange world and won't want to leave it after the last page."
A GIRL IN THE HIMALAYAS is the latest release from BOOM! Studios' critically acclaimed Archaia imprint, home to popular series such as Mouse Guard by David Petersen; Rust by Royden Lepp; Bolivar by Sean Rubin; Jane by Aline Brosh McKenna and Ramón Pérez; and licensed graphic novels like Jim Henson's The Power of the Dark Crystal and Jim Henson's Labyrinth.
With the Archaia imprint we seek storytellers that have a point-of-view that demands to be heard," says Sierra Hahn, Senior Editor, BOOM! Studios. "A GIRL IN THE HIMALAYAS is a story that could only be told by David Vignolli. He's created a world accessible to readers of all ages while confronting issues surrounding climate change, industrial revolution, and loss. The world is both so fun and so inspiring, we immediately knew it had a home in Archaia."
A GIRL IN THE HIMALAYAS softcover features a main cover illustrated by Vignolli. Print copies will be available for sale in April 2018 at local comic book shops (use comicshoplocator.com to find the nearest one); booksellers including Amazon, Barnes & Noble, and Books-A-Million; or through the BOOM! Studios webstore. Digital copies can be purchased from content providers like comiXology, iBooks, and Google Play, and on the BOOM! Studios app.
For continuing news on A GIRL IN THE HIMALAYAS and more from BOOM! Studios, stay tuned to www.boom-studios.com and follow @boomstudios on Twitter.