Manga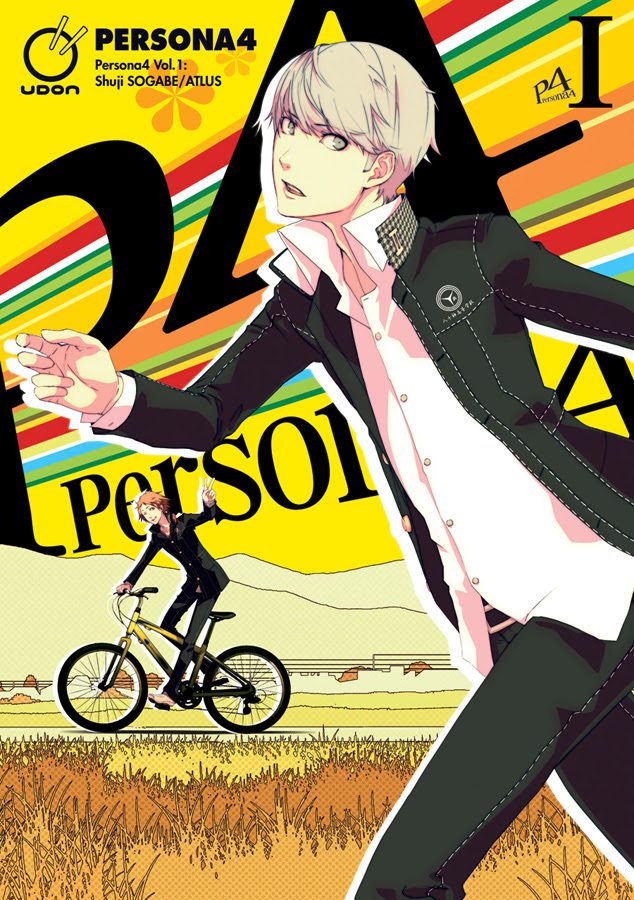 UDON Entertainment Announces Persona 4: The Manga
By Staff Reports
When the original Persona 4 video game was released to universal acclaim in 2008, it delighted players with its engaging murder-mystery storyline, relatable characters, engaging gameplay, and stylish graphics. Persona 4 has since become a multimedia juggernaut, with a remake of the original game, three video game spin-offs, two anime adaptations, and a manga adaptation. That manga adaptation has never been available outside of Japan – until now! UDON Entertainment is proud to announce that we will begin publishing the Persona 4 manga series in English later this year!
When the small rural town of Inaba suddenly becomes the scene of a series of grisly murders, an eclectic group of high school students forms an investigation team to uncover the truth behind them and prevent more deaths. But when they discover that the murders might be connected to an urban legend about a paranormal television phenomenon called the "Midnight Channel," a simple investigation turns into a dangerous, action-packed journey of self-discovery across two different worlds. Along the way, dark truths will shake our heroes to their very core – and help them discover an inner strength they never knew they had!
"I've played the Persona 4 games and I've seen the anime from beginning to end, and yet the manga has still offered me a fresh, new perspective on this fantastic story," said Ash Paulsen, UDON's Senior Editor. "It's an experience that the games and anime can't quite replicate, thanks to manga's uniqueness as a storytelling medium."
It doesn't matter whether you're a seasoned Persona 4 veteran or are just discovering this compelling world for the first time – the Persona 4 manga series is certain to appeal to anyone who simply enjoys murder mysteries, the paranormal, and smart storytelling dealing with existential themes. Are you ready to face your true self?
Persona 4 will be available later this year in finer comic book stores, on Amazon, and everywhere else UDON books are sold! The first volume of Persona 4 will launch in September, with future volumes releasing bi-monthly through the end of 2015 and into 2016.
Persona 4 Volume 1
ISBN: 978-1-927925-57-7
DETAILS: 160pgs, 5.75×8.25″, B&W, Softcover
MSRP:  $13.99
RELEASE DATE:  September 2015
ABOUT UDON ENTERTAINMENT
UDON Entertainment is a publisher of original and translated art books, graphic novels, and manga. UDON boasts an incredible lineup of highly sought-after products with production quality and English localization work that is second to none. Our best-known projects are those based on popular video game franchises, including Street Fighter, Okami, Mega Man, Dark Souls, Persona, Bayonetta, Valkyria Chronicles, Sonic the Hedgehog, and many more. UDON also publishes books based on top anime properties including Neon Genesis Evangelion, Gurren Lagann, and Haruhi Suzumiya as well as completely original projects like RandomVeus, Makeshift Miracle, and Substrata.