Comics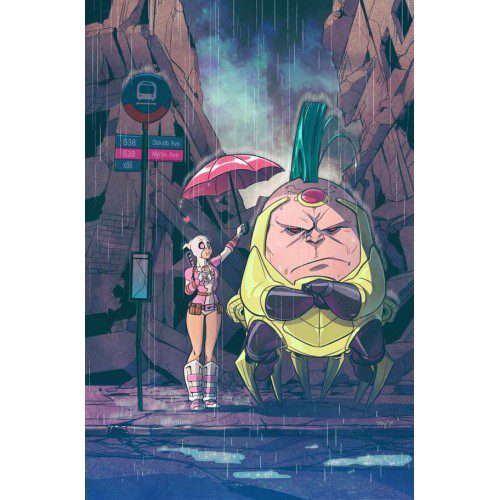 The Unbelievable Gwenpool #3 Review: Breaking the Wall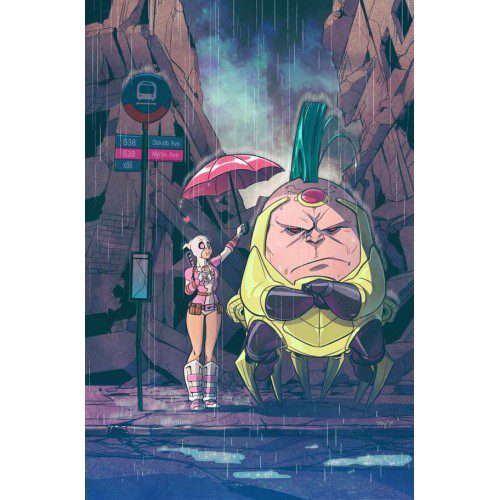 By Nolan P. Smith
Gwenpool could have been an utter disaster. The idea, spawned from a variant cover featuring Gwen Stacy dressed in a pink Deadpool suit (sans pants), this book could have easily been written off as a cash grab to the Deadpool popularity. Instead, for the first three issues, this book has been fun, funny and a joy to read.
Writer Christopher Hastings and artist Gurihiru have created such a unique world for Gwenpool.  Being from a different universe (namely, ours), Gwen Poole is an uber comic book nerd, and having being transported to the Marvel U, feels like she is living in a comic book. But life got real, death hit close by, and she is now a henchmen for M.O.D.O.K. With the third issue, we see Gwen try to make sense of her life to longtime Captain America villain Batroc while trying to find a way to get direct deposit in a world you technically don't exist in. Sound weird? Let's make it weirder: enter Dr. Strange.
The Sorcerer Supreme visits the fledgling heroine and helps make sense of it all somewhat. He even glimpses into her universe, our universe, and sees ads for his upcoming film starring Benedict Cumberbatch, giving the actor a sequential art seal of approval. It's these moments that make Gwenpool such an enjoyable read. Breaking the fourth wall hasn't looked this good in a while, but artist Gurihiru is spot on with his animated feel to a most definitely animated character.
If you haven't tried the Gwenpool series yet, I highly recommend you do. Not every book has to be about war: if you walk away from a comic with a smile on your face, then mission accomplished.
Rating: 8 out of 10.
This review was created in conjunction with QBC Toys and More, a local comic book and collectible shop located in Victorville, CA. Featuring new comic books every week, collectibles, action figures, original artwork, and more, QBC has something for the pop culture lover in us all. You can find them on Facebook at https://www.facebook.com/QBCToysandMore/.