Comics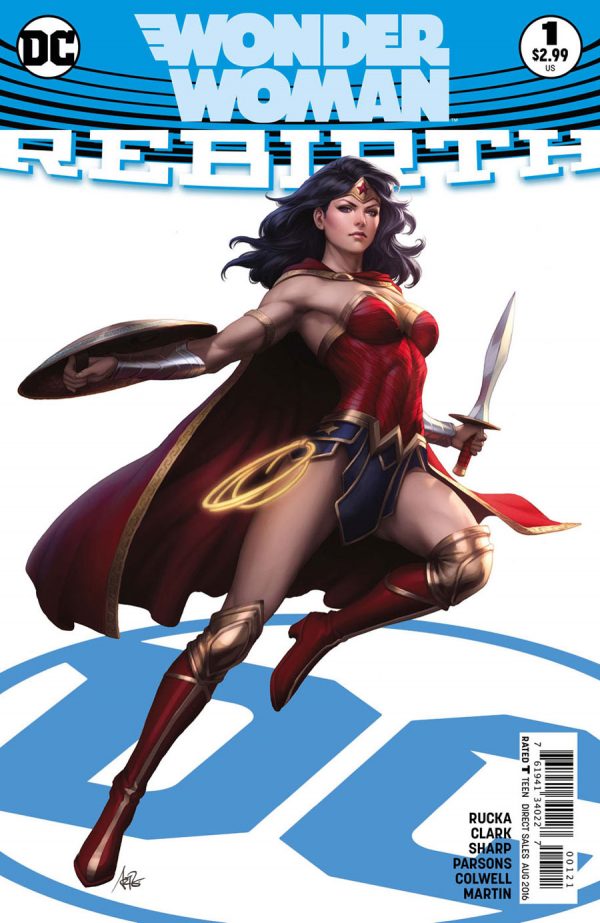 Wonder Woman Rebirth #1 Review: Nothing is Real
Wonder Woman Rebirth has the Amazonian Warrior Questioning Her Own Past
By Nolan P. Smith
With DC's Rebirth comes change, and change is definitely in the air for one of DC's big three, Wonder Woman. With this Rebirth special, we get to see what Diana's life is life during the seismic shift of Rebirth, and where that might take her in her new series.
Written by the returning and amazing Greg Rucka with art by the talented Matthew Clark & Liam Sharp, Wonder Woman Rebirth does the recap thing that just about each Rebirth special does, but adds a bit more as well. We see Diana trying to figure out what is real about her past, and what has been a lie. This could be due to Rebirth, or a far bigger, deeper story interwoven in the new series to come. We see Wonder Woman abandon the silver, red and blue suit from the New 52 and go with a more Superman V Batman inspired costume as she ventures in the land of the Gods to find answers.
I was thrilled when I saw that Rucka would be penning Wonder Woman once again, and this issue didn't disappoint. We have a fragmented Wonder Woman looking for answers, answers I think the readers will learn just as our heroine does. Clark's art is great, but I really dug the shift to Sharp's artwork. I cannot wait for the series to move forward with Rucka and Sharp guiding Wonder Woman into new and uncharted places, and into pull lists for comic fans everywhere. Wonder Woman Rebirth #1 was an excellent read that strays away from where most comics are going with the Rebirth event, and delves more into a story only Wonder Woman can handle.
Rating: 8.5 out of 10.
This review was created in conjunction with QBC Toys and More, a local comic book and collectible shop located in Victorville, CA. Featuring new comic books every week, collectibles, action figures, original artwork, and more, QBC has something for the pop culture lover in us all. You can find them on Facebook at https://www.facebook.com/QBCToysandMore/.