Art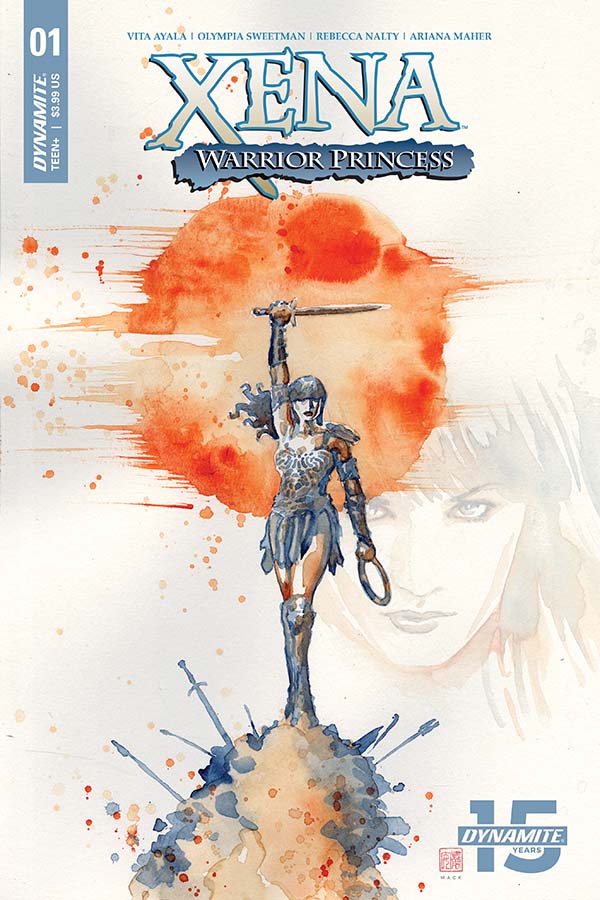 Xena: Warrior Princess #1 Review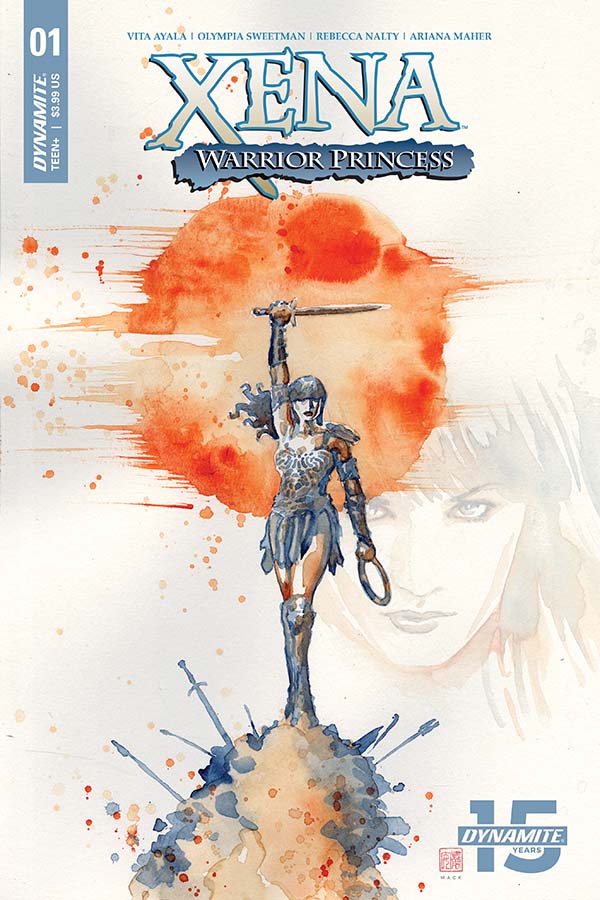 By Nolan P. Smith
Wait, we are in 2019, and I am reviewing a comic book based on Xena: Warrior Princess? That's right, thanks to Dynamite, Xena is back in an adventure filled with action, humor, and a clash with a dark god. It feels like I am back in the '90s, and I love it.
From writer Vita Ayala and artist Olympia Sweetman, Xena and her companion Gabrielle are thrown headfirst into battle, just as any Xena episode would have it. But when they are sought out by someone claiming that the goddess Discord is coming to take their children, the duo makes a trip to a place full of strange occurrences, Like, super strong children, close to Hercules strength. How did these children get so strong? And why does Discord demand that they all go with her? The secrets begin to unravel here as we see the petty gods at work.
Ayala's writing is so spot on. Being an avid fan of Xena and Hercules from back in the days, this feels like a story we would have seen in an episode, right down to the despicable Discord. Sweetman's art is stunning, fluid, and works exceptionally well to tell this tale of high action and the mythological. Everything looks fantastic here, from the character designs to the action scenes, to the cliffhanger that leaves us wanting more.
Xena is back, and hopefully, a Hercules series isn't far behind. I loved the old shows, and this debut issue gives enough to make nostalgia fans happy but also treads new water freshly and excitingly. I cannot wait for the second issue!
Rating: 9.0 out of 10.