Action Figures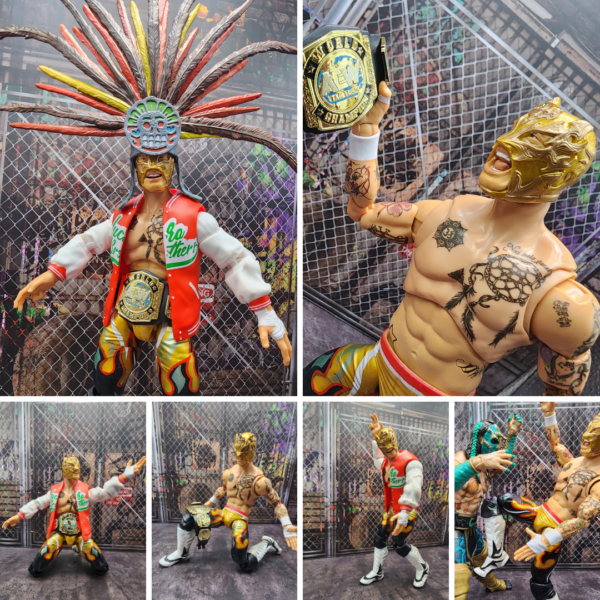 Action Figure Review- AEW Supreme Rey Fenix
By Nolan P. Smith
Editor
Since the first wave, I have been a fan of the All Elite Wrestling (AEW) line by Jazwares. Being a lifelong pro wrestling fan, I loved seeing other stars from across the globe get the spotlight in the squared circle and immortalized in plastic. But this is my first Supreme Collection figure, as I check out one half of the amazing Lucha Bros and current AEW International Champion, Rey Fenix.
The box is cleverly designed and makes it to where you pretty much need to destroy the packaging to open it, which I think is excellent for countering theft. This Supreme figure comes with three interchangeable head sculpts, multiple hands to swap out, Lucha Bros swap-out varsity jacket, an amazingly intricate headdress, and one of the AEW Tag Team Champion title belts. The detail on this figure is fantastic- the details on his ring gear and various tattoos are astounding.
I compared Fenix to an older AEW release- the original Luchasaurus. It's like night and day between these figures. The plastic quality has changed tremendously; the articulation is clever and allows you to recreate any move and pose. I love how high-quality the Supreme line is- I haven't seen such attention to detail in a wrestling figure yet. One arm is a bit loose on mine. Otherwise, everything is top-notch.
Have you tried out the AEW Supreme Collection from Jazwares yet? If not, the Lucha Bros, especially Rey Fenix, is an absolute must. I will also review Penta soon, but for now- Fenix is a home run.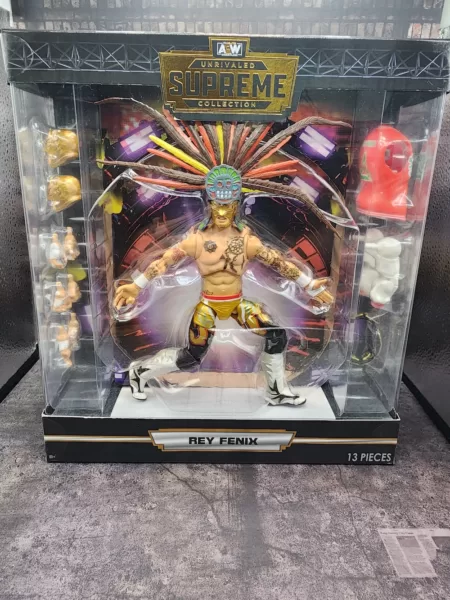 Rating: 4.5 Pastrami Nations out of 5.