Action Figures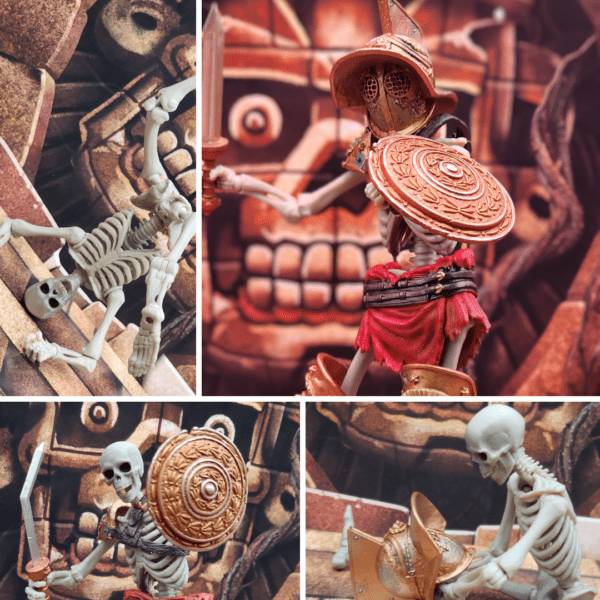 Action Figure Review: Epic H.A.C.K.S. Gladiator Skeleton
By Nolan P Smith
Editor
Boss Fight Studio is known for their impressive 1/18 action figures, Vitruvian H.A.C.K.S. With their new Epic H.A.C.K.S line, they enter the six-inch scale world, and what better way to do so than with skeletons! Their first wave is out now, featuring different themes and skeleton colorways. For this review, I checked out the one that caught my eye, the Gladiator Skeleton.
The Gladiator Skeleton comes with a helmet, sword, shield, curved sword, chest straps, and a stand. I am always looking for great skeleton figures, and this one does not disappoint. I absolutely love the articulation; I love that the armor is all removable, giving a very versatile and impressive 1/12 scale skeleton. The paint applications are top-notch, from the remarkable armor and weapons to the base skeleton underneath. The armor took a little work to remove, but nothing crazy.
I had a blast posing and photographing this skeleton- it's a fantastic figure. Boss Fight really showed that they are ready for the six-inch scale world. This Gladiator Skeleton is the best skeleton figure I have in my collection so far, don't sleep on this line.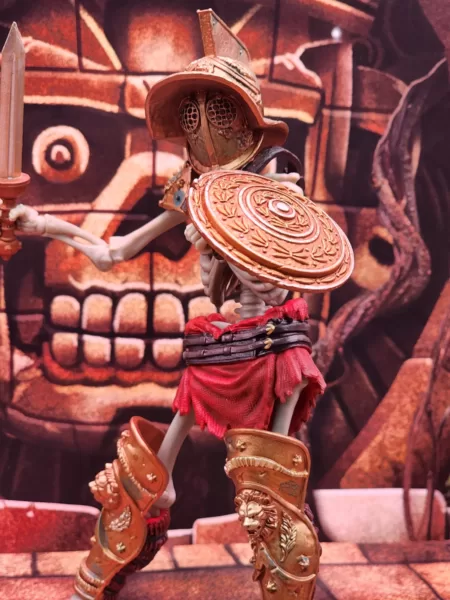 Rating: 4.5 Pastrami Nation's out of 5