Comics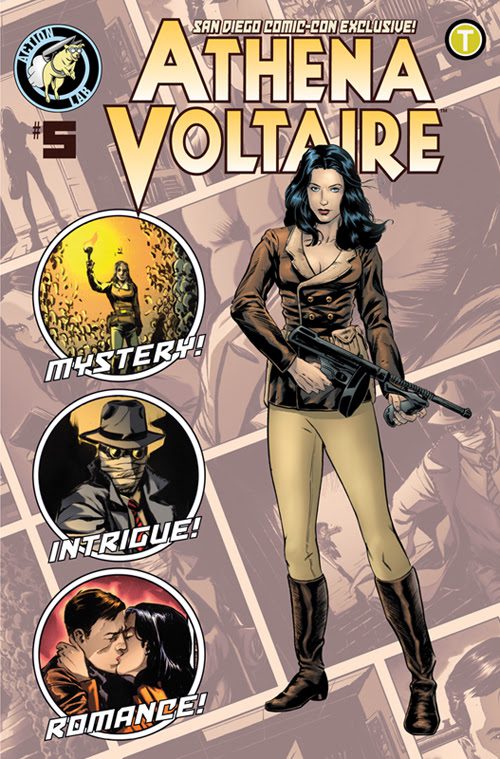 Action Lab Entertainment's SDCC 2018 Exclusives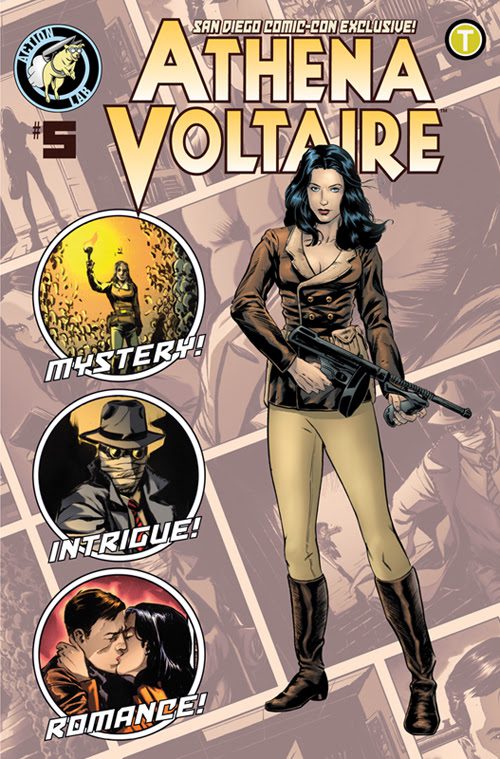 By Staff Reports
Action Lab Entertainment has several exclusive covers and other items that will be available at San Diego Comic Con in limited quantities. Action Lab is located at Booth #1735. These are the all-age comic book exclusives available at the show:
ATHENA VOLTAIRE ONGOING #5
Writer(s): Steve Bryant
Artist Name(s): Yusuf Idris (art), Emily Elmer (colors)
Cover Artist(s): Steve Bryant
ATHENA VOLTAIRE AND THE GOLDEN DAWN, part one. A new story arc begins as Athena travels to Portugal to retrieve a previously undiscovered DaVinci Codex. Of course, there are always other interested parties…
32 pgs./ T / FC                   $10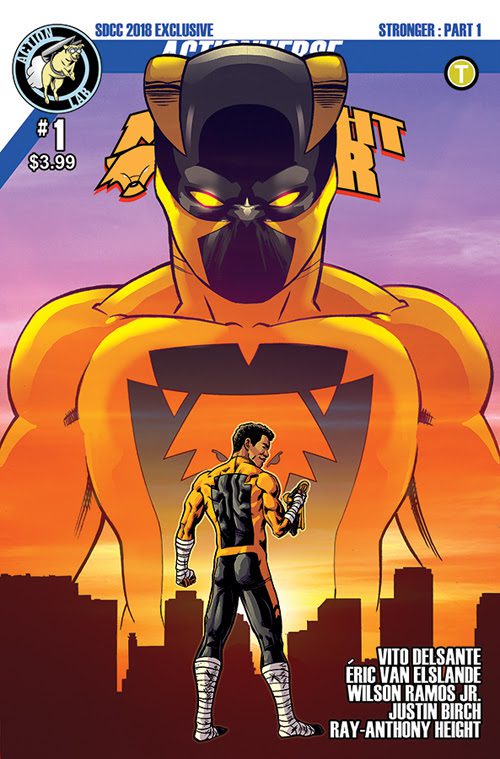 MIDNIGHT TIGER: STRONGER #1
Writer(s): Ray-Anthony Height, Vito Delsante
Artist Name(s): Éric Van Elslande (art), Wilson Ramos, Jr. (colors), Justin Birch (letters)
Cover Artist(s): Éric Van Elslande
A twenty-five year old treasure hunt may soon be coming to an end with Trixie's discovery. But how does her hero Portia Palkin fit into it,? When was her iconic painting suspiciously altered? And why do four ordinary symbols keep appearing everywhere?
32 pgs./ T / FC                   $10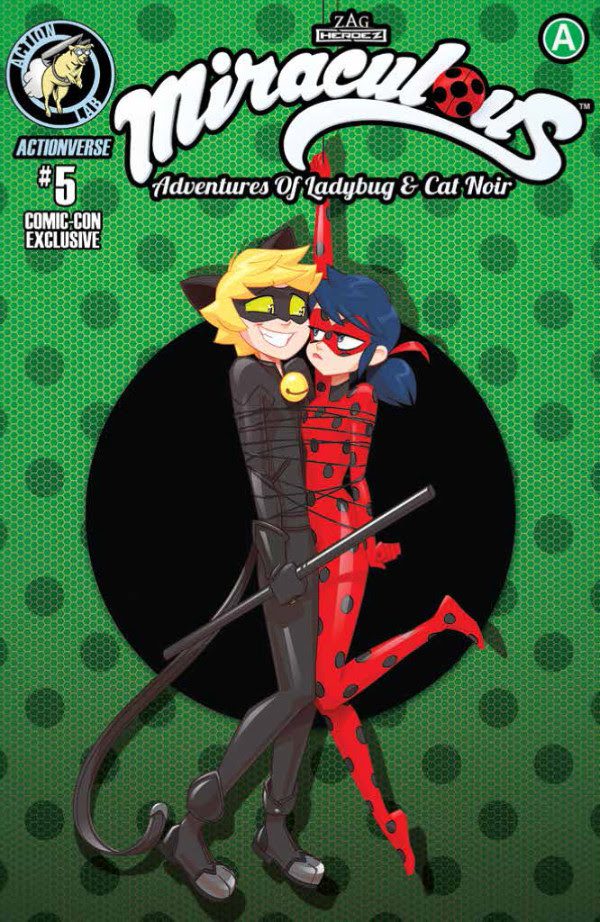 MIRACULOUS ADVENTURES OF LADYBUG & CAT NOIR #5
Created by: Thomas Astruc
Written by: Thomas Astruc, Mélanie Duval, Fred Lenoir, Bryan Seaton & Sébastien Thibaudeau
Artist(s): Zag Entertainment
Cover Artist(s): Angie Nasca
Letters by: Justin Birch
Edited by: Nicole D'Andria and Bryan Seaton
This issue of Miraculous: Adventures of Ladybug and Cat Noir collects four Zag Entertainment webisodes: "Inspiration", "Busy Day", "Homework Essay" and "The Notebook". Join Marinette as she gets inspired by the amazing city of Paris, tries to bake enough macaroons in order to spend time with Adrien, writes an essay about a person who inspires her and helps Rose (along with the rest of her friends) try to feel better after Chloé insults her.
32 pgs./ A / FC                   $10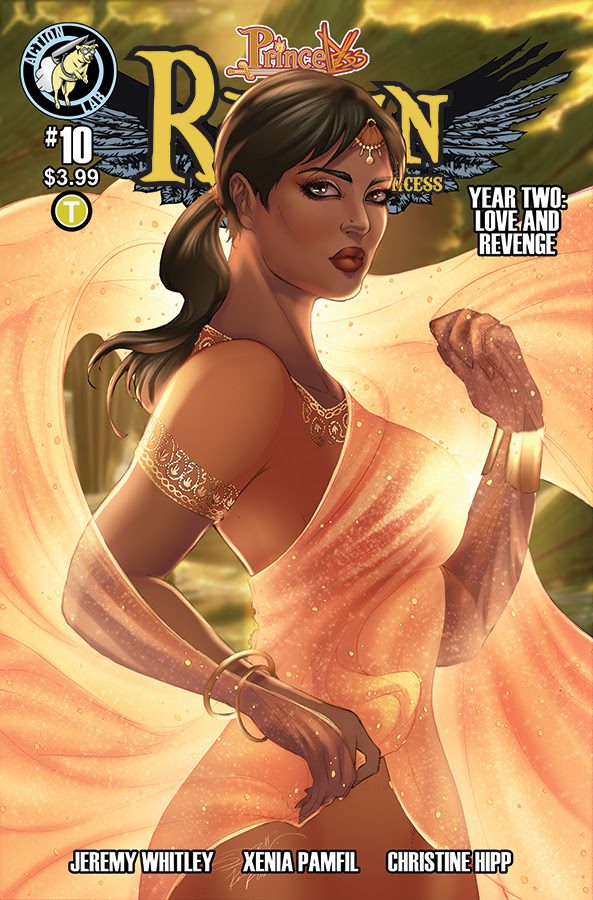 RAVEN YEAR 2 #10
Writer(s): Jeremy Whitley
Artist Name(s): Xenia Pamfil, Christine Hipp
Cover Artist(s): Sorah Suhng
IT'S MAKEOVER TIME!  No, but really, if our team of hard sailing pirate ladies is going to pass themselves off as a troop of dancers, it's going to take some work.  Luckily, they just rescued a company of dancers with just the tools for the job.  Now, as our team begins their infiltrations mission to the core of Magpie's palace, will they have what it takes to get to Raven's brother without blowing their cover?
32 pgs./ T / FC                   $10
VAMPLETS: THE UNDEAD PET SOCIETY: BEWARE THE BITMARES!
ONE-SHOT
Writer(s) Gayle Middleton
Artist Name(s): Amanda Coronado, Penelope Gaylord
Cover Artist(s): Gayle Middleton
Vamplets have always been obsessed with their pets, but now a new threat has arisen! Someone is releasing Bitemares all over Gloomvania, causing chaos in their wake. Who will be able to stop them, and what secret connection do they have to Cinder the Vampyre Kitten?
32 pgs./ E / FC                   $10
If you're interested in Action Lab's more mature titles and exclusives, Action Lab: Danger Zone is located at Booth #2006.