Action Figures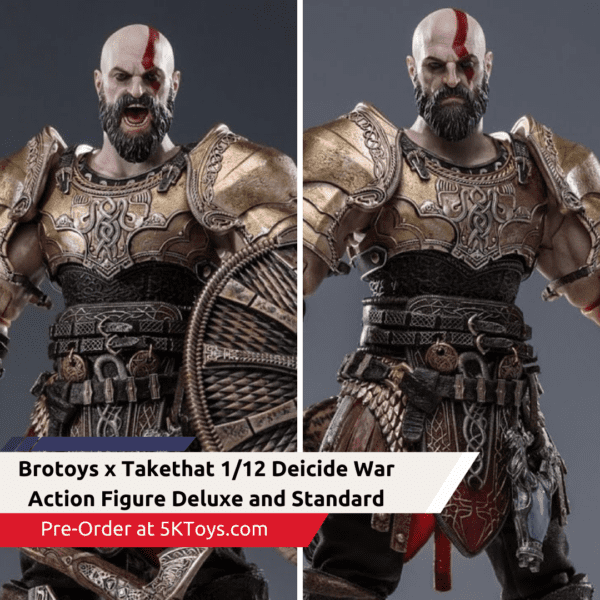 Brotoys x Takethat 1/12 Deicide War Action Figure Available for Pre-order at 5Ktoys.com- Deluxe and Standard Versions Available
By Nolan P. Smith
Editor
The Not of War is on his way! Brotoys X Takethat are bringing us an amazing 1/12 scale figure that is ready to bring Armageddon and fight the gods, and preorders are up now at for Deicide War at 5Ktoys.com.
The standard version comes with an extra head, axe, shield, knife, multiple hands, and more. The deluxe version hands three heads, knife, shield, axe, two blades and extra accessories. This looks like an amazing figure, and one that belongs on Mt. Olympus.
You can preorder both versions today at 5ktoys.com.