Comics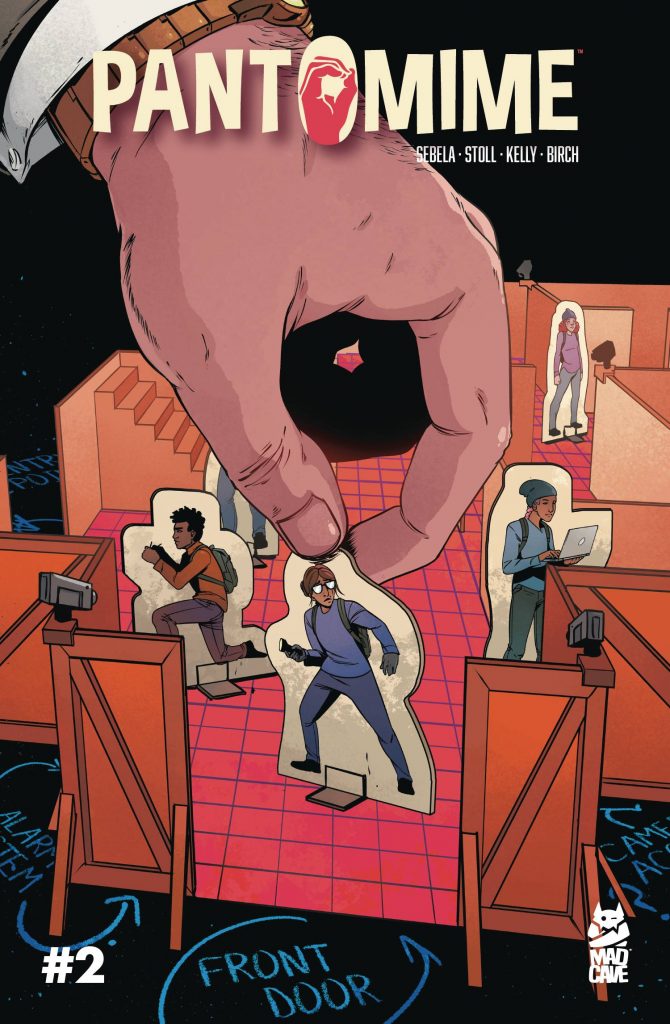 Comic Book Review: Pantomime #2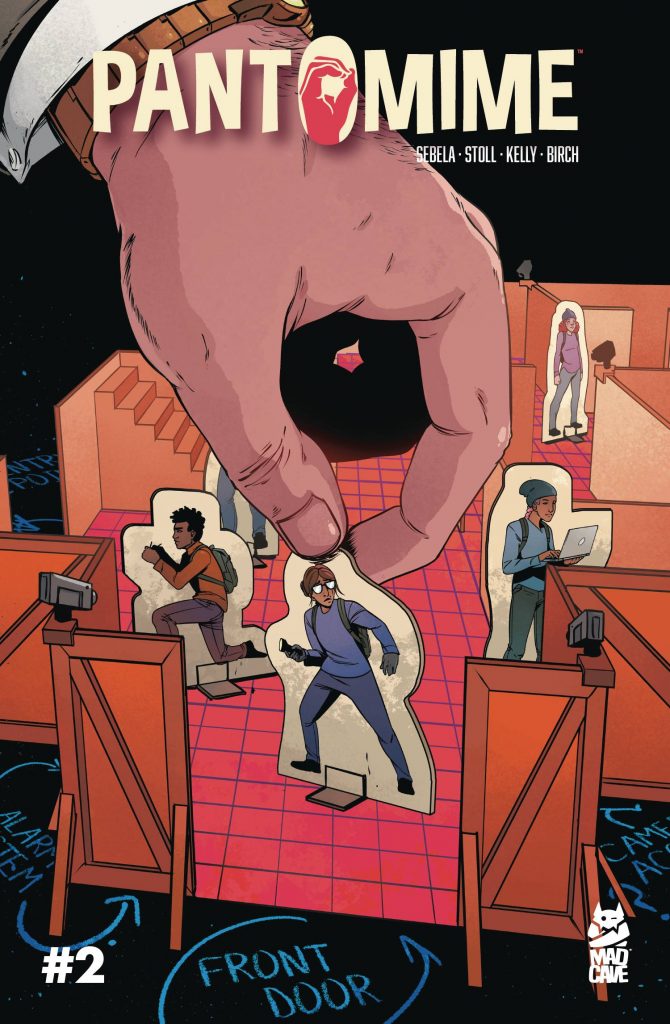 By Rebecca Benson
The gang of friends have gotten themselves into some serious trouble with the second issue of Mad Cave Studios' Pantomime. They got into the dilemma together, and they will have to get out of it together.
In this issue, we see Haley and Max et al enter into their own hell. They now know to what extent their new boss will go in order to receive his payment. Struggling to keep their morale, the group must strike a balance between being students and loyal employees, under the rule of a cruel thumb. What remains to be seen is whether or not the friends are able to free themselves of their self-made prison.
Christopher Sebela (W), David Stoll (A), Justin Birch (L), and Colorist Dearbhla Kelly have created another stellar issue! Our beloved characters had faced such harsh conditions; it was hard to take in, and yet I couldn't put it down. Resiliency is definitely personified within this story. We also learned the meaning behind the title, which was awesome! Along with the narration (through Haley's journaling and real-time happenings), the severity of the situation was evident with more use of whites, blacks, and reds. Black and red connote anger for me, and it showed! I loved how sign language was still prevalent throughout. And in this issue, we see a sequence of signs being used. The creative team has kept the intrigue–and the action!
With a final plan to secure their freedom, will the group have what it takes to see it to fruition? Hopefully we find out in Pantomime #3!
Rating: Four Pastrami Nations out of Five.

Rebecca Benson currently resides in the mountains of California. A mother of one daughter, she has a love for pop culture, with a knack for Disney, Harry Potter, and is currently an educator for the hearing impaired. An avid reader, she jumped deeper into the world of comic books in 2020, with her interest piqued in the independent scene.