Comics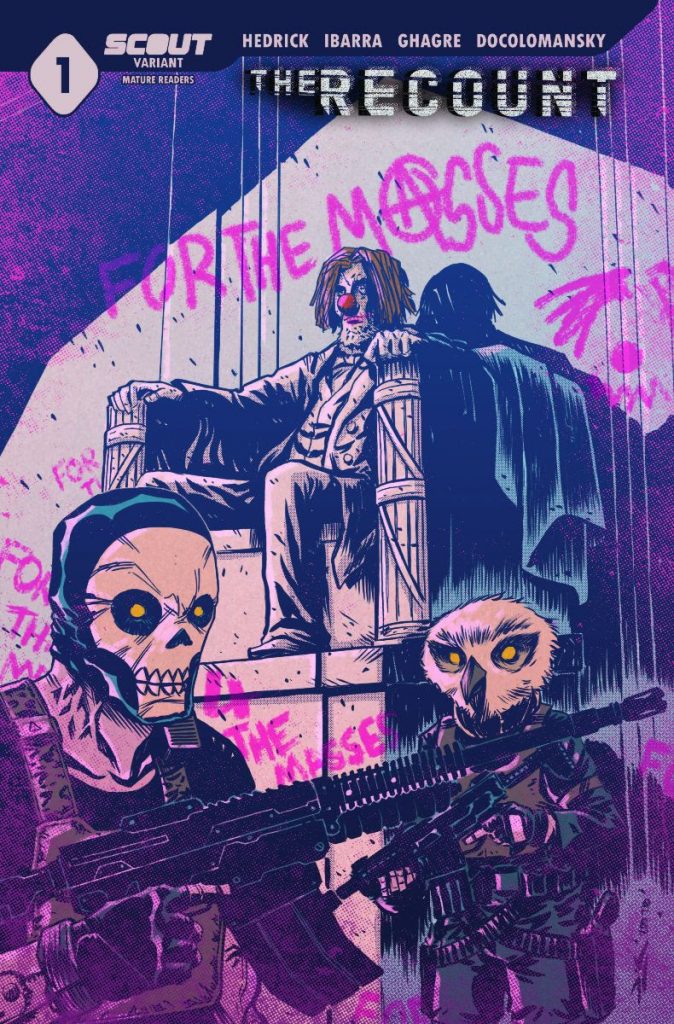 Comic Book Review: The Recount #1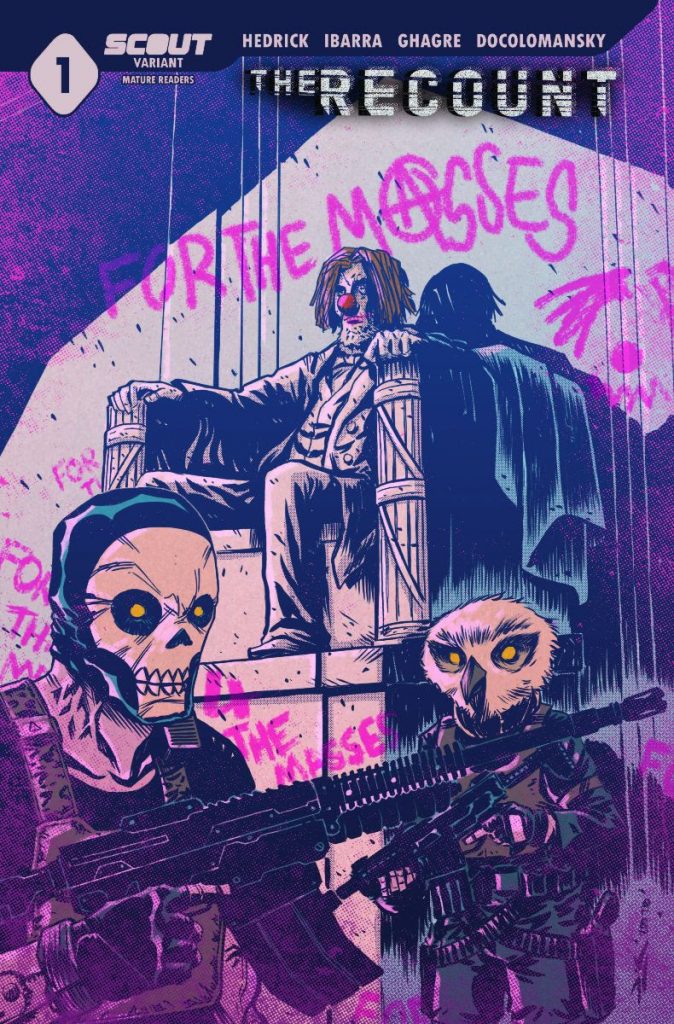 By Carlos Melgarejo
Picture a nightmare scenario of today. With that in mind, you have The Recount. The Recount #1 is from Scout Comics and by Gabriel Ibarra, Johnathan Hedrick with Sunil Ghagre, and Cristian Docolomansky.
The Recount pulls no punches in showing you immediately what this story is about. Or where it's getting to. Using Corinthians 15:51, Behold, I tell you a mystery. We shall not fall asleep, but we will all be changed… in an instant, in the blink of an eye, at the last trumpet. The sting of death is sin, and the power of sin is the law.
Something this series does very well is touching on today's political climate. Because these are things that people worry about: assassinations, coups, betrayals, all can happen and have. And militias… it's very on the nose but in the most honest ways.
Here comes the twist, a masked wearing individual who leads the masses against the government, targeting select voters. Who also leads the assassination. And in such, bringing in another war to America's very own lands. Feeling like a dark twist on V for Vendetta, if that can even be said or done. The Recount will have many readers thinking twice, can we ever really put too much trust in our governments?
With the artwork, the style here fits nicely into the narrative given, giving us a scratchy feel, sketch-like qualities in some panels that really help bring the story to life. This new series, wherever it chooses to go from here. I hope that you can enjoy it for what it is. A nightmare turned into reality.
Rating: A strong 3.5 Pastrami Nations out of 5.