Comics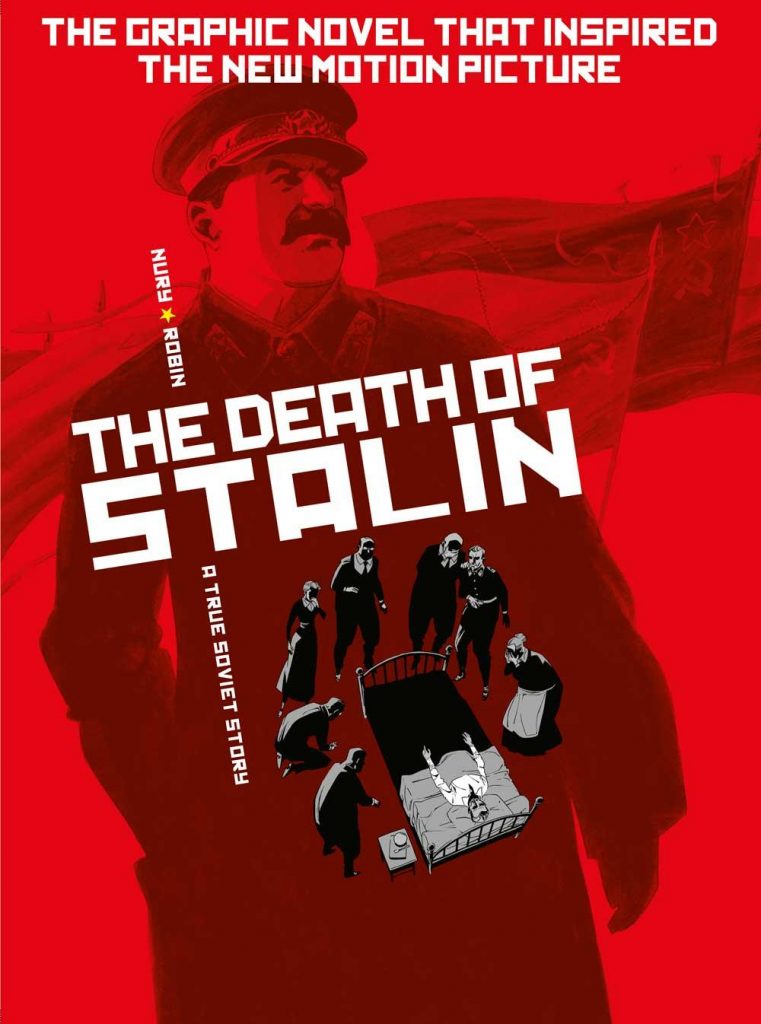 The Death of Stalin Graphic Novel Review: Paranoia, Betrayal, and Insanity
Creative History Comes Alive in The Death of Stalin
By Daniel Schwartz
When Soviet leader Joseph Stalin died, the world held its breath and waited for what would happen next. What followed his death was as insane as it was absurd.

Titan Comics revisits this important point in history with its fantastic graphic novel The Death of Stalin.
As Soviet leader Stalin lay dying in his home, his top advisors and deputies gather to discuss his treatment and future. Taking a ridiculously long time to select the Doctor that will treat him, they almost assure that Stalin will die (spoiler alert, he does).
Following his death, all of his top deputies lie, cheat, and steal in order to make themselves Stalin's successor. Through a series of meetings and several acts of treason, readers are able to see an unlikely candidate take charge of the Soviet Union.
This was a fascinating story. There is a disclaimer at the beginning stating that the writer used accounts and creative liberties to create the story. Although, they also say that they did not have to stretch their imagination to fill in the gaps that the personal accounts leave out.
Fabian Nury does an amazing job filling the story with fear and paranoia. You get the feeling that no one in the Soviet Union was safe, not even top party officials. Everyone watches what they say and do so that they are not arrested and disappeared. It was a time of great distrust and fear, and Nury's story has no shortage of the two.
Thierry Robin's artistic style fits the story perfectly. The sharp tones and colors add to the story's tones of fear and unchecked power.
I will usually read a graphic novel in chunks. Not this one. Once I started reading, I had to read all the way to the end. The pacing and the captivating tale kept me glued until the end. I do not say this lightly: This is the best graphic novel that I have ever read!
The fact that this absurd tale is based upon real events makes this graphic novel even more interesting. It is little wonder why this book is getting the movie treatment. Look for me to be in line on opening day!
Rating: 10 out of 10. Seriously, I would give this a 10.5 if I could. This is a great read for any history buff, comic fan, or anyone who wants to read a captivating story.