Art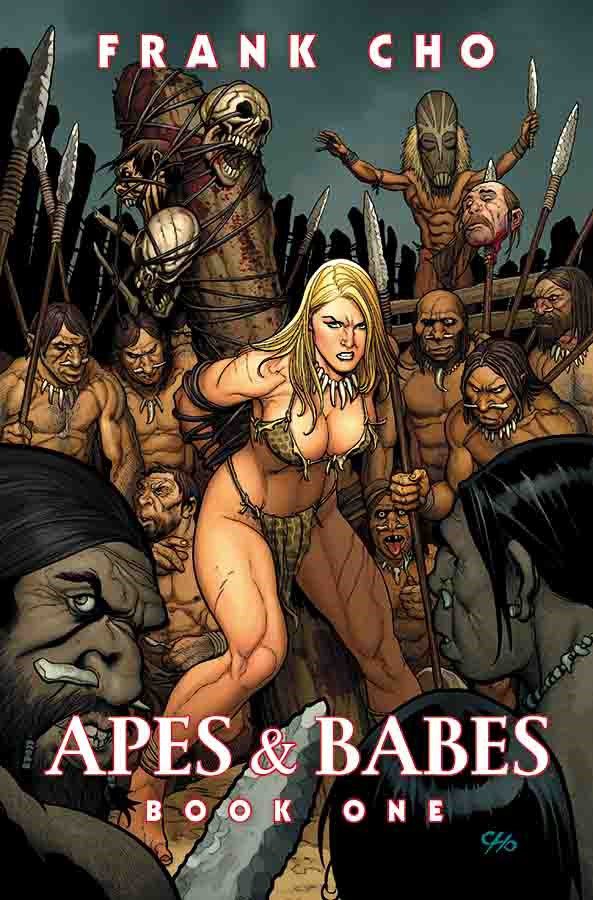 Frank Cho- Apes & Babes Book One Review- Dinosaurs + Beautiful Women + Cho= A Hit
Cho's amazing artwork showcased
Review by Nolan P. Smith
Frank Cho is outstanding, in case you didn't know. The comic book creator has worked on projects all across the board: from Shanna the She Devil, Savage Wolverine and Mighty Avengers with Marvel to Jungle Girl, Red Sonja, Liberty Meadows and more. With Apes & Babes, we get a sampling of some of Cho's most iconic work.
From comic book pages and covers, to pin ups and more, this book offers a very in-depth looks into the man's works. We see some of his work with Marvel, including the Avengers, Ms. Marvel and more. For those that don't know, Cho's artwork is very fluid and animated, with some of his best works coming in the form of dinosaurs and women. Well, ok, Frank Cho is the man when it comes to drawing beautiful, strong female characters. This book showcases just how good he is. His renditions of characters like Ms. Marvel, the Scarlett Witch, Shanna, and more make this book a must buy alone. But factor in everything else he has worked on, and you have a great collection, perfect for your library.
Now, keep in mind that this is an art book, and therefore, there is some nudity here, so this is not an all ages book by any means. But for fans of Cho, like me, or fans of the medium as a whole, this is a fantastic collection that should be appreciated and celebrated.
Rating: 9.5 out of 10.