Action Figures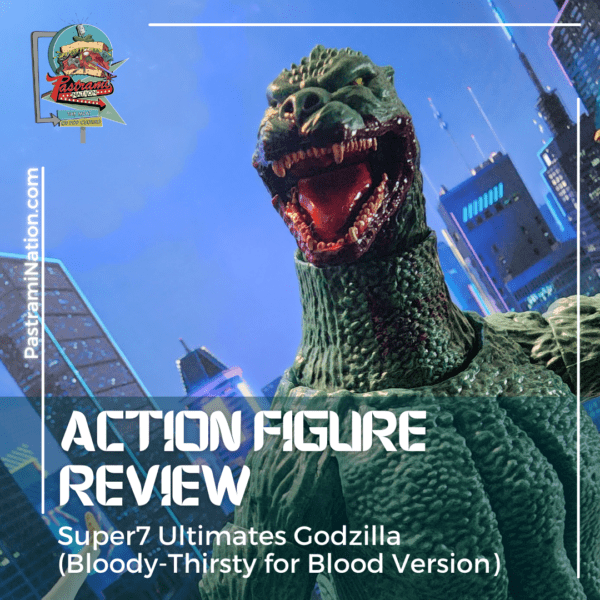 Godzilla Ultimates (Bloody-Thirsty for Blood Version) Review
By Nolan P Smith
Editor
First available at San Diego Comic Con, Super7's Godzilla Ultimates Bloody version is a true collector's gem. Inspired by its comic representation, it casts a colossal presence in the collector's world.
The packaging is stunning, featuring vibrant comic artwork on a sleek slipcase. Straight away, I was taken aback by its substantial weight, befitting the King of the Monsters. This Godzilla, my inaugural experience with the Ultimates line, did not disappoint.
It boasts a unique, brighter green shade, complete with blood streaming from its two headsculpts. Accompanying the figure are additional hands and a terrified bystander. Due to its size, the tail comes packaged separately. The articulation is commendable for such a figure. While you wouldn't expect Spidey-like flexibility, Godzilla delivers in offering the essential moves – stomping, swiping, and roaring. The tail seamlessly attaches, and the hands interchange effortlessly. The included bystander accentuates Godzilla's sheer size, and the intricate detailing in the sculpt is a visual treat.
Super7's knack shines through in this masterpiece. It may be sold out, but other editions from the Godzilla Ultimates line are up for grabs online. I can't recommend it enough; it indeed does justice to the iconic monster!
Rating: FIVE Pastrami Nations out of FIVE