Movies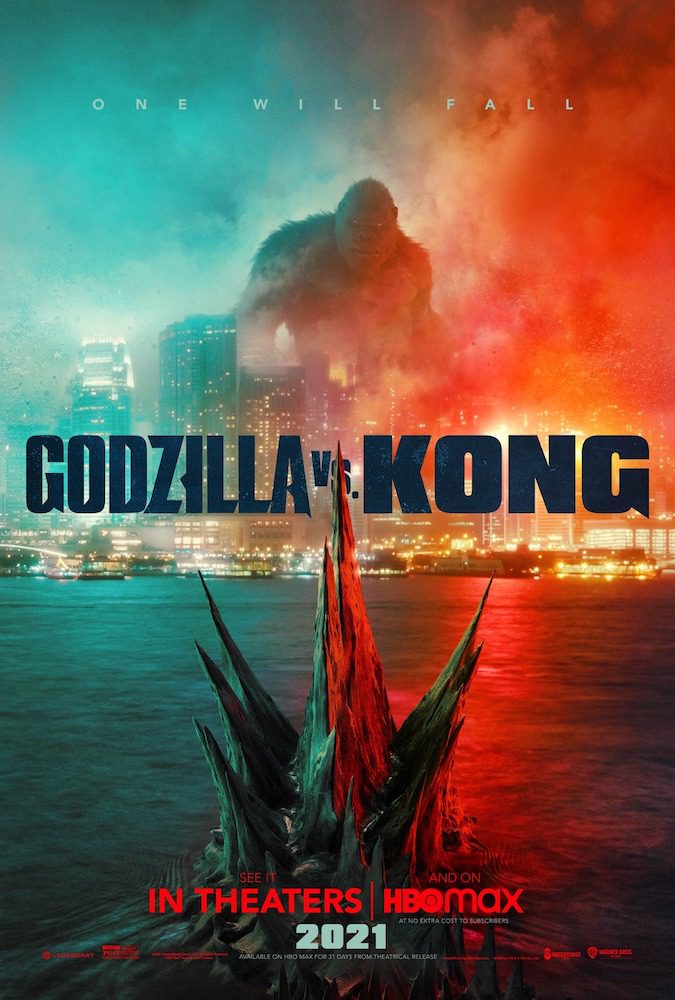 "Godzilla vs. Kong" Crushes at the Box Office, Closing in on $300 Million Worldwide in Only 12 Days
By Staff Reports
Riding the wave of a massive opening in international markets, including $137.1 million in China so far, "Godzilla vs. Kong" debuted this week in the U.S. in theaters and on HBO Max, taking in $48.5 million at the domestic box office over five days, pushing the Warner Bros. Pictures and Legendary Pictures film close to the $300 million mark at the global box office in its 12th day in release. Legendary handled all aspects of the film's release in China. The announcement was made today by Warner Bros. Pictures President of Domestic Distribution, Jeff Goldstein, and President of International Distribution, Andrew Cripps.
Despite the ongoing challenges in markets throughout the world due to the pandemic, the film has already earned a total of $285.4 million globally, thanks to record debuts both domestically and internationally, opening at number one in every major market in which it has been released, including the U.S., Australia, Mexico, Russia and the UAE. In the U.S., as market restrictions ease, the film has set several domestic records, including the largest number of locations at 3,064, the largest opening day at $9.6 million, the largest single day (Saturday) at $12.5 million, and the largest opening weekend, with $32.2 million, and a five-day cume of $48.5 million. Internationally, the film took in $76.1 million over the weekend, bringing the international total to $236.9 million.
Across the U.S., the film continues to perform strongly in Los Angeles, New York, Dallas, Houston, Phoenix, Chicago and San Francisco. It also has much-anticipated openings to come in such key international markets as Japan, Brazil and much of Western Europe, when theaters open around the world and expand audience capacity as appropriate.
Goldstein stated, "Moviegoers have been waiting for an event film like 'Godzilla vs. Kong' to arrive on the big screen and the numbers don't lie—it's clear that wherever audiences are ready to safely return to the theater, they have, and we're thrilled with the results. And with the film's A Cinema Score and being Certified Fresh on Rotten Tomatoes, with an audience score of 93%, we look forward to sharing the movie with even more fans as theaters continue to open up around the U.S."
Cripps added, "It's no surprise that these two iconic Titans would lead the charge back to theaters around the world and even exceed expectations in such a massive way. With our incredible numbers in China leading the charge, and powerful openings in such markets as Australia, Taiwan, Saudi Arabia and Mexico, we're looking forward to a robust theatrical run for 'Godzilla vs. Kong' across the globe."
Mary Parent, Legendary's Vice Chairman of Global Production, noted, "The global reception to the theatrical release of this film is a positive sign for moviegoing as people continue to look towards entertainment in a post pandemic world. Congratulations to our director, cast and crew along with our partners at Warner and everybody who worked so hard on this film internally at Legendary as theaters begin to once again become a destination."
"The HBO Max audience has spoken very clearly and loudly: they love this film and are watching it more than once," said Andy Forssell, Executive Vice President and General Manager, WarnerMedia Direct-to-Consumer. "Comparing audience metrics in the first four days since its release, 'Godzilla vs. Kong' had a larger viewing audience than any other film or show on HBO Max since launch."