Comics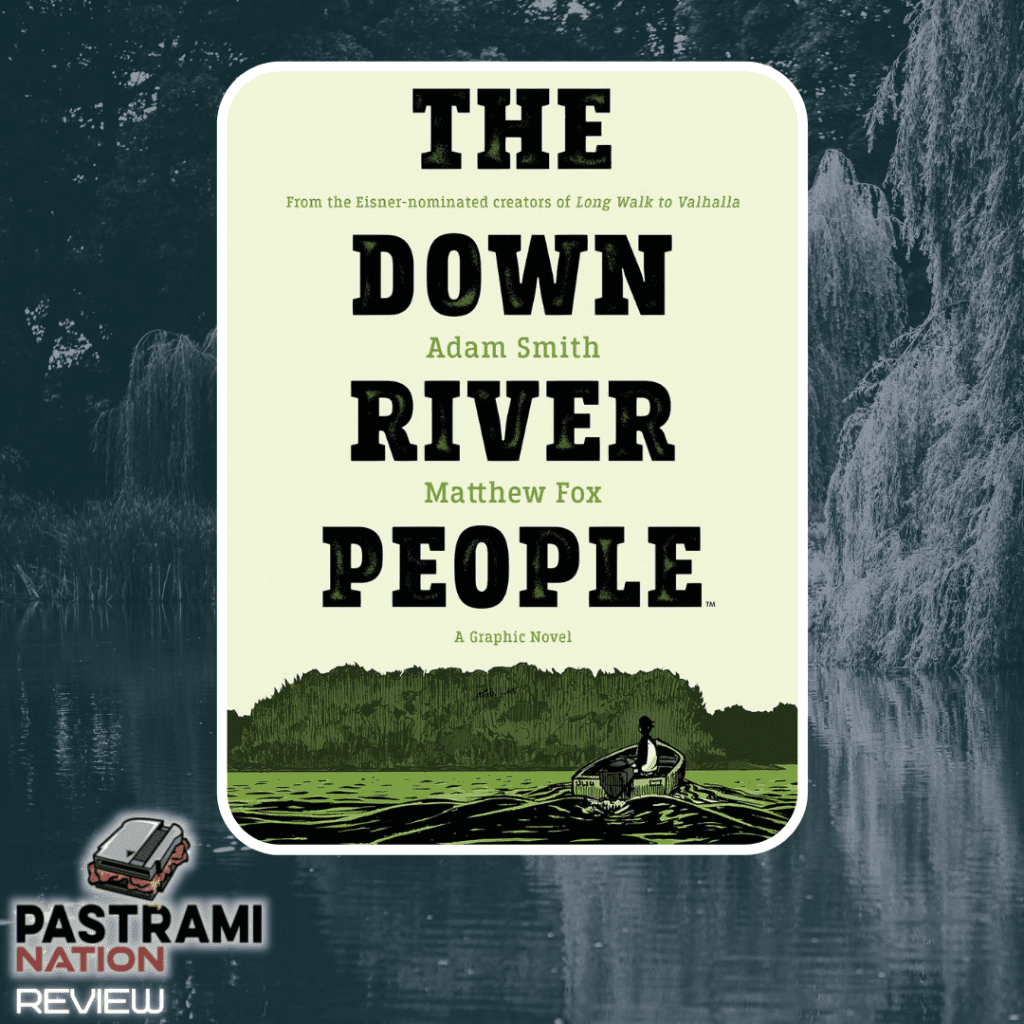 Graphic Novel Review: The Down River People
By Rebecca Benson
Heartache, grief, and the macabre arise from the depths in this Southern "tale of woe." From the creative team of Writer Adam Smith and Artist Matthew Fox and Letterer Mike Fiorentino, Archaia introduces us to "Down River People." Still reeling from an unfortunate turn of events, Myers takes up the burden to keep his family legacy by continuing to serve the ever-faithful patrons of his father's bar. Readers are swept away by such a story, and the further one traverses down the river, the more unusual its inhabitants become. Opposition seems to follow Myers. Enter the chance at reconciliation, but at what cost? Will Myers be free of the strongholds that bind him?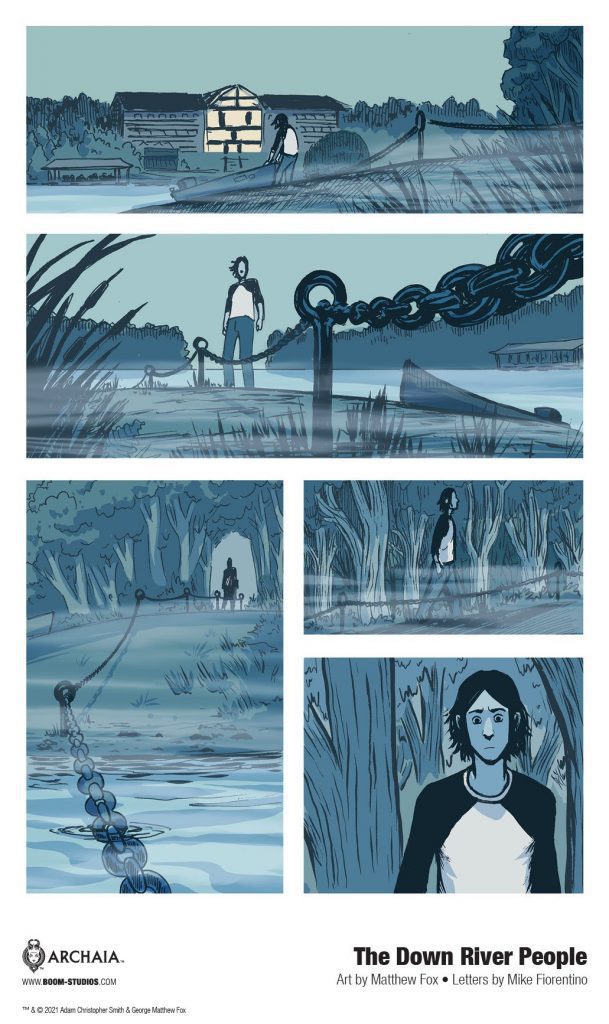 Wow. This story really hits home with its deep-seated themes: family, mental health, personal beliefs, loyalty. It astounds me how the creative team has tackled these issues. Okay, I do have to add that I was already a fan of this creative team's gem, "Long Walk to Valhalla." And "Down River People" is right up there with "Valhalla." There is such a masterful touch–panels with dialogue, no dialogue, flashbacks that parallel its present-day circumstances. Don't read this one too quickly. The cohesiveness of conversations between characters with stand-alone artistry–is truly a sight to behold. Readers must really soak it all in, even going back for a re-read. More allegories creep in the further one reads, with the river playing a major role with this graphic novel's symbolism. It was almost as if I was ready to travel through unfamiliar territory, hinting at what one would find in a movie set in this deep Southernmost backcountry. Throw in a peculiar group of people–and even more bizarre practice–and you've got the makings of a phenomenal narrative.
Out now, so be sure to catch it at your local comic shop!
Rating: FIVE Pastrami Nations out of FIVE

Rebecca Benson currently resides in the mountains of California. A mother of one daughter, she has a love for pop culture, with a knack for Disney, all things books, and is currently an educator for the deaf and hard of hearing. An avid reader, she jumped deeper into the world of comic books in 2020, with her interest piqued in the independent scene.