Comics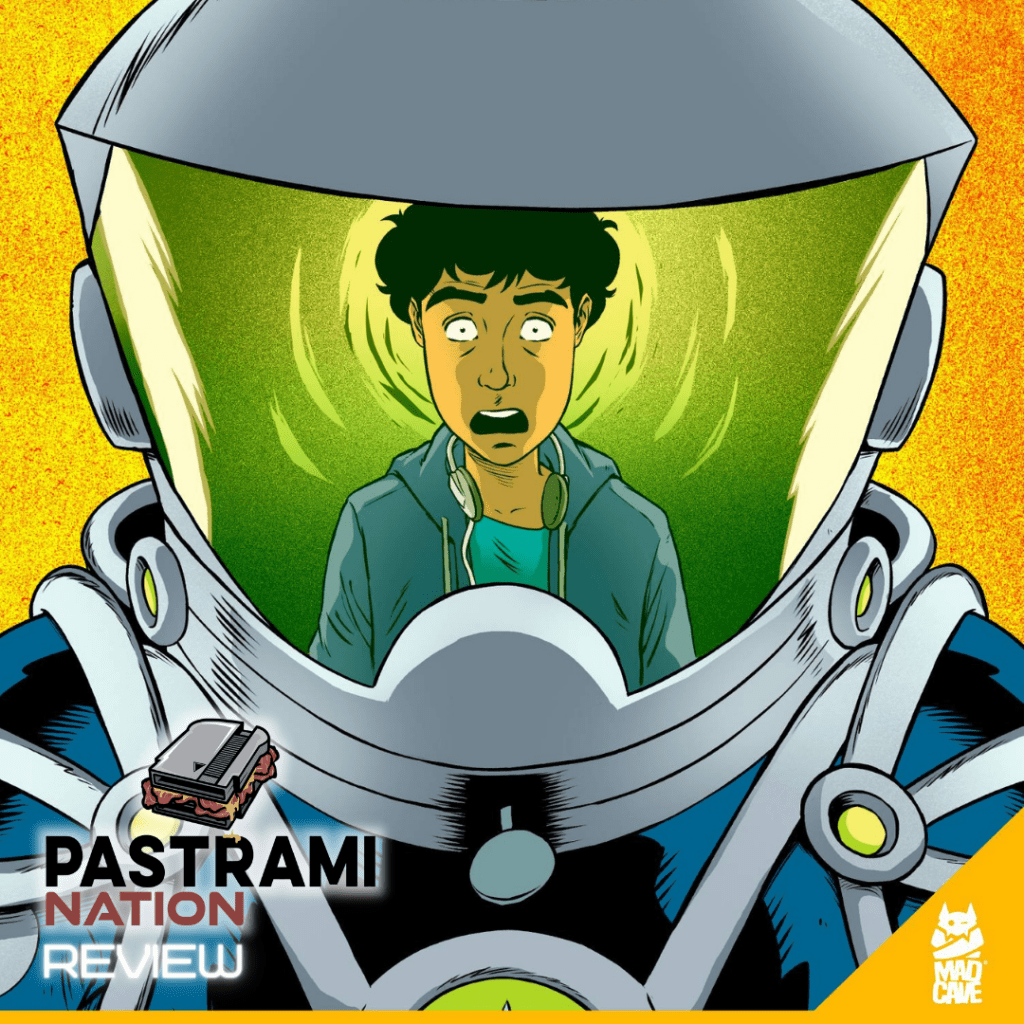 Graphic Novel Review: They Fell From the Sky Vol 1
By Rebecca Benson
Join me on an out-of-this-world adventure. From Mad Cave Studios, we embark on a journey in "They Fell From The Sky." Mad Cave is set to release this series in a Trade Paperback soon!
I hope readers are just as much as science fiction enthusiasts as we find our main character, Tommy, to be! Join Tommy and his friends as they navigate changing family dynamics. Pair that with being bullied at school, and the woods beyond the treehouse, make for a great crash landing for an alien. Family and friendships are put to the test as Tommy, and his gang befriend the newly discovered species: Orion. However, Orion's arrival sparks a rivalry found on his home planet. "They Fell" expertly weaves in flashbacks as the plot thickens. Old rivalries and alliances must somehow work together in order to fight off the alien invasion, one that has unfortunately been the product of a civil war.
The "They Fell" creative team: Writer Liezl Buenaventura, Artist Xavier Tarrega, Colorist DJ Chavis, and Joamette Gil provide nods backs to almost every beloved science fiction series (Star Wars, Star Trek, E.T.). Nearly every reader can attest to the trials of family relationships-where everyone thinks they are doing what is right to protect their loved ones. And then there is an epic battle between two worlds–even a civil war of an alien kind. On a deeper note, there are hints of communication between generational characters. Tommy can be seen helping out the local drunk, despite the resistance of his friends. Understanding and communication are important themes: Orion literally trying to reach his planet, where Jeb, the drunk, tells his story of the actual first encounter. But later, those alliances are forged stronger. "They Fell" is fantasy-infused, complete with flashbacks and all-in-one entertainment. There is a plethora of fantasy, sci-fi, and a feel-good story to satisfy readers. Included is a little reminiscing–for those old enough to remember–and yet there are enough modern touches to keep current readers engaged. Be sure to pick up this trade paperback for your collection!
Rating: FOUR Pastrami Nations out of FIVE

Rebecca Benson currently resides in the mountains of California. A mother of one daughter, she has a love for pop culture, with a knack for Disney, all things books, and is currently an educator for the deaf and hard of hearing. An avid reader, she jumped deeper into the world of comic books in 2020, with her interest piqued in the independent scene.