Animation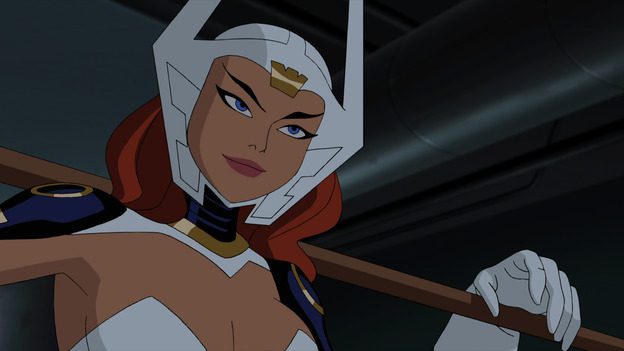 Justice League Gods and Monsters Chronicles- Wonder Woman
By Nolan P. Smith
Bruce Timm, the man behind some of the most iconic animated series of all time (Batman: The Animated Series, Justice League Unlimited) is back with another animated project with DC Comics. This time, its an alternate take on the universe that's for a mature audience with Justice League: Gods and Monsters. The animated film hits stores and online on July 28th, but thanks to Machinima, we get three different looks at the film; I posted the Superman and Batman shorts already, next up is Wonder Woman.
Wonder Woman isn't the Amazonian Princess Diana anymore, she is Bekka of the New Gods. Check out the animated short below to see Wonder Woman and Steve Trevor take on Kobra soldiers as well as their secret weapon, Giganta.
[youtube https://www.youtube.com/watch?v=fOWLqnjFN64]
Justice League: Gods and Monsters stars the voice talents of Benjamin Bratt ("Law and Order") as Superman, Michael C. Hall ("Dexter") as Batman and Tamara Taylor ("Bones") as Wonder Woman.