Movies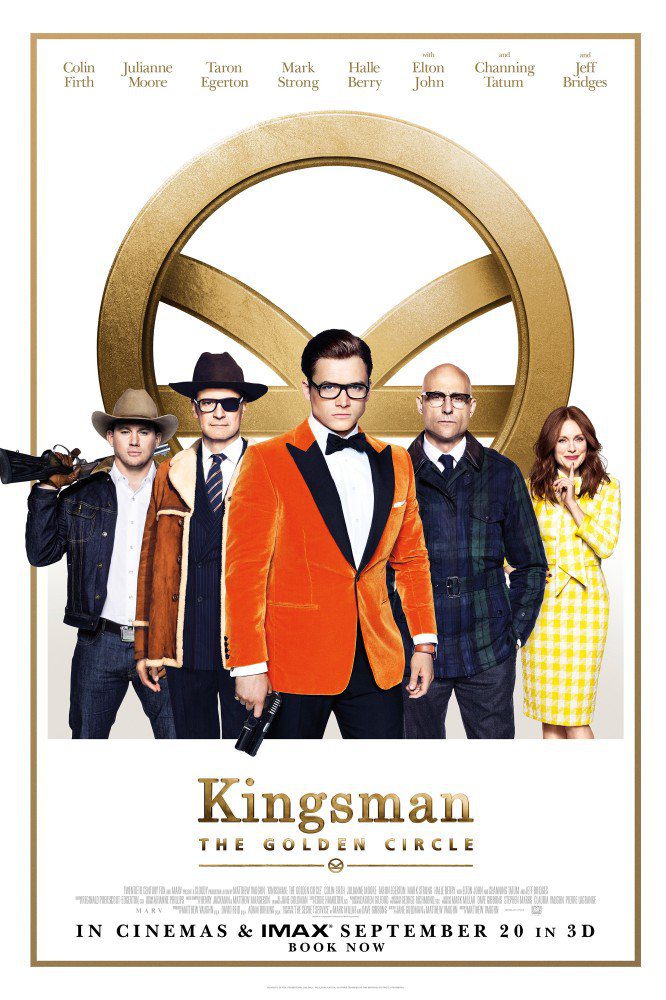 Kingsman: The Golden Circle Review- Let the Mayhem Roll

Kingsman: The Golden Circle Goes No Holds Barred
By Nolan P. Smith
In 2014, a little-known film exploded on the scene and took no prisoners. Kingsman: The Secret Service was an outlandish, high octane spy film for a new generation of moviegoers. With the sequel, does the film capture the craziness the made the first film a hit? Or does it fall victim to the oh-so-popular sophomore slump?
Directed by Matthew Vaughn and based off of the comic book The Secret Service by Mark Millar and Dave Gibbons, The Golden Circle steps on the gas pedal as soon as the film begins. Years have passed since the events from the first film, where Eggsy (Taron Egerton) earned his spot in the super-secret organization The Kingsman, protecting the world from the shadows of the United Kingdom, but losing the man who brought him into this new world, Harry (Colin Firth). When a clandestine organization strikes, it sends what's left of the Kingsman into a spiral that leads them to the United States and into a confrontation with their American "Cousins", the Statesmen.
As the Kingsman take on the names of the Knights of the Round Table, the Statesmen take on the names of drinks, in line with their cover as a distillery. Led by Champagne (Jeff Bridges), and with roughnecks like Tequila (Channing Tatum) and Whiskey (Pedro Pascal), the two organizations have to work together to combat the drug supplier Poppy (Julianne Moore) and her plan to hold the world hostage for her advantage. Mix in the re-appearance of Harry in the United States, and you have a movie packed with action, surprise and intrigue.
If you liked the first film, then you will absolutely love the sequel. The over the top violence once again earns its R-rating. The crazy fight scenes and larger than life characters make for an incredible film. I love the addition of the Statesmen, but they pale in comparison to seeing Eggsy and Harry fighting side by side once again. Kingsman: The Golden Circle isn't for everyone. But if you like your action flicks cranked up to 11 and without a chance of pulling any punches, then I can't recommend this film enough.
Rating: 9.0 out of 10.